Two days after Christmas my favorite girl in the whole world turned SIX!!!! It seems like just yesterday we were bringing her home from the hospital and here we are, waiting for her front tooth (that has been hanging by a thread for weeks) to fall out. How did that happen? Birthdays are, indeed such an exciting time but they're also a bit bittersweet for the momma in our house, as everyone who knows me is well aware of, ha!
Since our little princess ballerina has a birthday two days after Christmas and everyone is on vacation, we did a family day with breakfast out and then painting pottery followed by giving her roller skates a try and then rock and bowl and, finally, sushi! (Little miss loves her tuna avocado rolls!)
One thing I'm big on is tradition and for as long as I can remember, my mom would always make a big deal out of my birthday dinner. It didn't matter whether she was whipping up something special or it was delivery pizza, she would go all out on a table setting for my big day. I love to do the same for Lydia and this year that included roses in my favorite Amanda Lindroth wicker wrapped vase and linen napkins in the most perfect shade of pinky coral. Candles – and lots of them – were requested by the birthday girl and I was too happy to oblige. She reminded her little brother constantly that the night's table was set just for her, lol. I hope these little moments are what she remembers and treasures long after all those grown up teeth have come in because I know I'll never forget her sweet face beaming all throughout dinner! Hope you are all getting ready for an amazing New Year!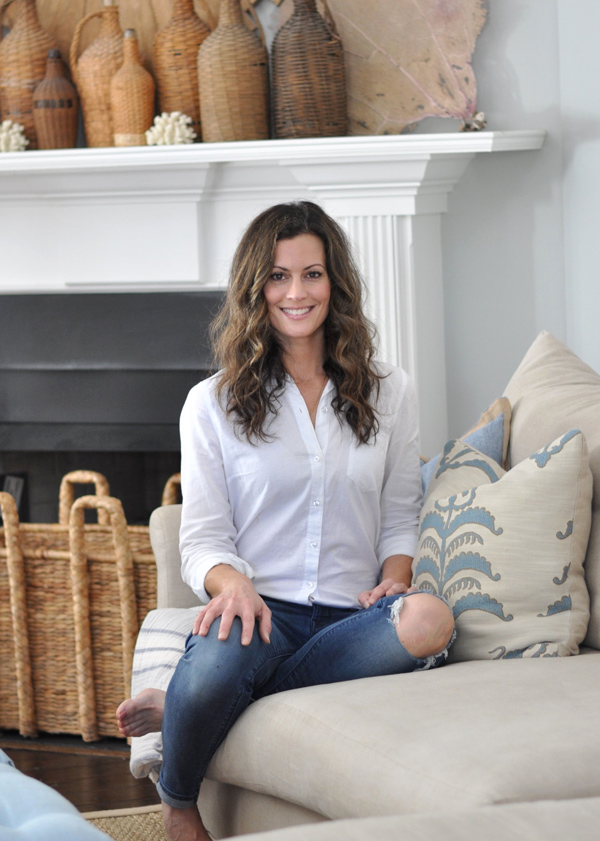 Hello and welcome to Bungalow Blue Interiors!
I'm Kelly, interior designer, stylist, hostess with the mostest and editor of my blog, where I share pics of my work, my own home, décor projects, entertaining hacks, where to find the best decorating deals and all the beautiful things that are currently inspiring me!