a new oversize canvas from photowall + 25% off your order
If you guys have been following along here for a while, you know I have a slight obsession with oversize artwork and photography – namely, beach and seascape prints just about as big as I can get them. It's such a great way to made a dramatic impact or fill a large spanse of wall and really – does it get any better than a photographic print of the sea?
I had taken quite a few photos of the water while we were on vacation in Nantucket back in June and kept going back to one shot in particular right before the sun started to sun on Madaket beach. I thought it would look amazing in our foyer but when I tested the idea on Instagram, everyone said to keep the mirror, so I put the idea back on the shelf for another time. Then, a few weeks ago, Swedish-based wallpaper company PhotoWall reached out to me to see if I wanted to try one of their products. They have the most STUNNING wallpapers and there were so many that really stood out to me (this line reminds me so much of De Gournay!) but, unfortunately, I just did not have any wall space to cover right now, so when I noticed that you could also upload a personal photo and have it printed on canvas, I instantly thought of that beach shot in Madaket!
I played around to see just how large I could print it without distorting the image, and not only was it beautifully printed, but it arrived three days later! The canvas was great quality, the image itself looked amazing and the hardware they included for the frame was super easy to adhere to the canvas. I couldn't love it more!
The hubby and I made a frame out of 1×2 inch plywood, which I primed and painted white, to give it a little more oomph, but I'll save that one for another separate post. I'm not sure that I'm going to keep it in the foyer; I have a feeling it's going to find its way to our bedroom because you guys were right; I miss having a mirror in the entry for one last look before heading out of the house, but for now, it is such a nice change!!
If you're in need of some oversize artwork or have been on the fence about enlarging a personal photo, I highly HIGHLY recommend Photowall! The quality of their canvas is amazing and their customer service just can't be beat. And best yet, they're also generously offering 25% off your ENTIRE ORDER with code BUNGALOWBLUE25 from today through 11 February!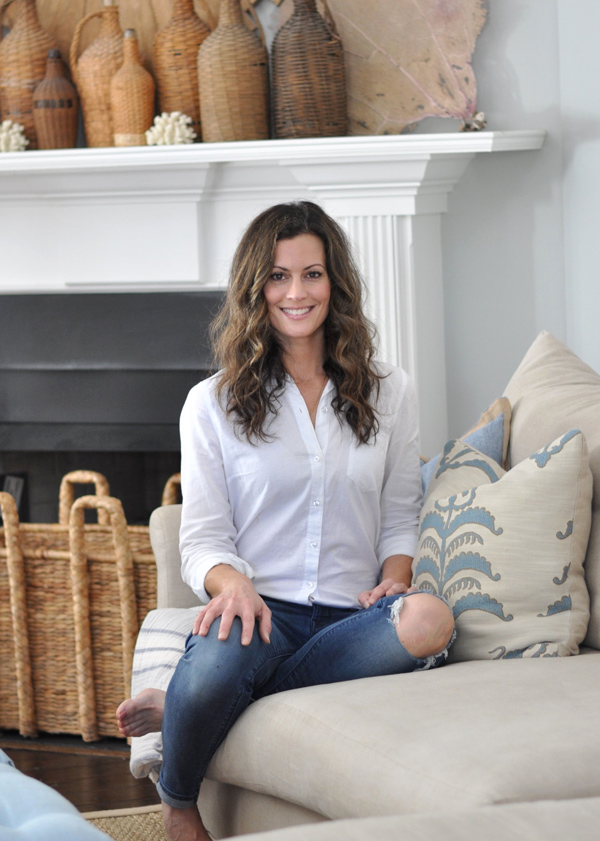 Hello and welcome to Bungalow Blue Interiors!
I'm Kelly, interior designer, stylist, hostess with the mostest and editor of my blog, where I share pics of my work, my own home, décor projects, entertaining hacks, where to find the best decorating deals and all the beautiful things that are currently inspiring me!