opening up: my infertility journey
In the past, I've not been one to post too much personal stuff here on the blog, preferring to stick to all things pertaining to fabulous design and decor, instead, but if you follow me on Instagram (@bungalowblue) you know I have a little secret that I've been keeping under wraps online for a while now….I'm 23 weeks pregnant! We are expecting a baby girl this December!
(bump shot, 21.5 weeks)

I debated posting anything here because, to be honest, the road we took to get here was LONG, frustrating and often painful and it was very touch and go up until about five weeks ago…the Italian in me, who believes very much in superstition, didn't want to "jinx" my good fortune, but as I sat down last night to write this post, I just couldn't share my baby joy without also sharing the sometimes difficult journey we took to get to this point. Kind of like my own badge of honor, so to speak…
Like many couples, we have had our share of heartbreak over the last two years – round after painful round of fertility meds, daily shots, one IUI after another, all squeezed in around the husband's constant training and deployment schedule (somehow, we made it work!) NOTHING can compare to the joy and excitement of finding out one of those rounds worked and that you are pregnant…or the devastation ten weeks later when you discover that is no longer the case. Even more crushing was the discovery that the same thing would happen again and again unless I had an extensive reconstructive surgery which would, hopefully, enable me to carry to full term, but could also very possibly keep me from ever being able to have a baby on my own…
My desire to be a mother was greater than my fear of the surgery going wrong, and fortuntately, I have an amazing doctor, so, four days after my hubby left for a four-month deployment, I bit the bullet, had the surgery and spent the next six weeks recovering. More rounds of infertility shots were attempted after that, each one failing, leaving me frustrated, exasperated and depressed…
When my hubby returned early this Spring from deployment, I (reluctantly) agreed to give the whole process a break…my mind and body had taken a beating and were in dire need of some rest, so we planned to take a vacation, take it easy for a while until I was feeling back to normal. Imagine our surprise four weeks later when we found out I was PREGNANT….the surgery had worked, it happened NATURALLY! It has been a rocky pregnancy-more than a few runs to the ER in the middle of the night while the hubby was away- baby girl has given me a run for my money, but we are both hanging in there and I can't wait to meet her, come 26 December…our little Christmas miracle!
I am SO incredibly thankful for my amazing family and friends, including my husband's parents, who supported me throughout the entire process…being patient with me when the meds all but made me lose my mind and praying for me (and, most importantly, not giving up on me!) when I was at my lowest. I am one lucky girl to have so many wonderful people in my life!
Under any other circumstance, I would have kept this entire process to myself, and just shared my pregnancy news, leaving out all the rest. But there are some incredible women out there who have blogged about their equally incredible infertility journeys and reading their stories helped me tremendously through some dark days. While my story certainly pales in comparison to many women's who have had difficulty getting pregnant, but if even just one person can find hope in my story, then that would mean the world to me!
I promise not to turn this into an all-things-baby blog, but I'm excited to share nursery plans and progress here, so stay tuned, and THANK YOU, in advance for listening!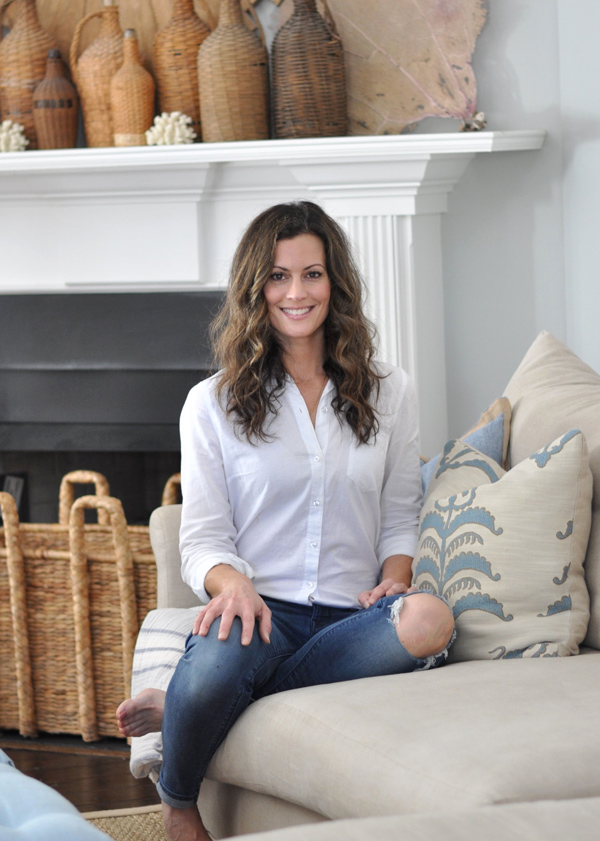 Hello and welcome to Bungalow Blue Interiors!
I'm Kelly, interior designer, stylist, hostess with the mostest and editor of my blog, where I share pics of my work, my own home, décor projects, entertaining hacks, where to find the best decorating deals and all the beautiful things that are currently inspiring me!