NEW YEAR, NEW (OLD) CHAIRS
I've never really been one for new year resolutions, but there is always a running list of things I like to tackle and change up around the house this time of year and 2021 is no exception. First up is a new set of chairs for our breakfast table. I absolutely LOVED the French bistro chairs from Restoration Hardware that we had in here the last seven years, BUT they were the most child UNFRIENDLY pieces of furniture ever. The cane seating was not optimal for toddlers and littles who have a penchant for kneeling and after we popped a hold through the second seat and discovered that it would actually cost more to have it fixed than it did to buy the chair in the first place, I started hunting for alternatives.
I know I wanted to find something sturdy, child friendly AND pretty that wouldn't break the bank until I found something I LOVED. I had always loved Windsor chairs and thought they would be a great match for our farmhouse table (especially with the oversize lantern light and the ironstone/hutch beside it). I randomly searched Facebook marketplace one day and found this set of four chairs for $55. I couldn't pass up the price and I was so excited to discover how heavy and sturdy they were – solid wood -and knew they would look great with a few coats of my favorite black paint!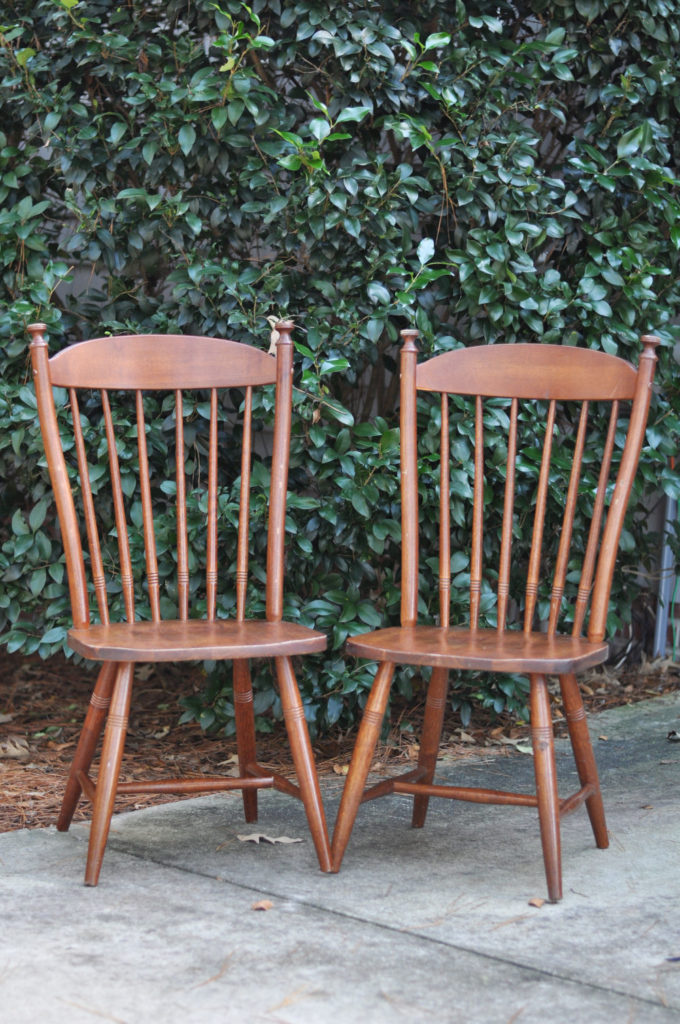 I picked these up back in October and finally got around to them the week before Christmas; after sharing some before and after pictures on Instagram a few weeks back, I was immediately flooded with DM's with questions about everything from the kind of sprayer I used to the color paint I chose, so I thought I'd dedicate an entire post to them all here!
Finishing furniture is how I actually made the transition from financial analyst to interior decorator, but I will say that, given the choice between working on furniture and decorating and designing for e-clients, I will choose the latter a million times over. There are a few tips that I swear by, though, that make the whole process a lot easier and more bearable, so he we go!
First up, CLEAN, CLEAN, CLEAN! I picked these up in the middle of a pandemic from a place that looked like time had long since forgotten, so you can be sure I used Clorox wipes and then used soap and hot water to clean them with an old towel again, then towel dried them and let them hang out in the driveway for the afternoon in the sun to thoroughly dry.
NEXT UP, PRIME. Once they were completely dry, I sprayed a coat of primer on them (I didn't even bother sanding). I used this from Sherwin Williams and since I was going to paint the chairs black, I had them tint it as dark gray as they could get it. Here they are after two light coats of primer (with a day of dry time in between)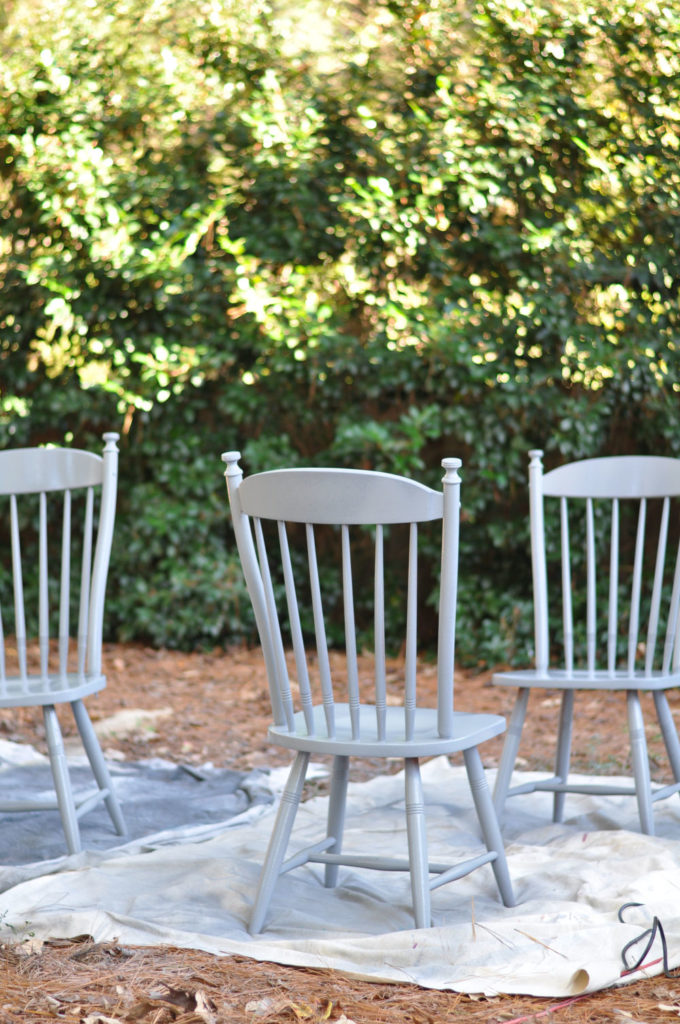 The question I got the most was actually about my sprayer – I use this one from Wagner and I LOVE IT! It's seriously a game changer when it comes to painting furniture and is so much easier to use than you think. It leaves such a great finish and takes so much less time to paint than if I had to do it by hand. If you're going to paint furniture, it's a MUST!
A few tips: if you're using latex paint, like we did, you MUST thin the paint with a little water to make sure the paint sprays as evenly as possible and doesn't gum up in the nozzle. Another tip is to use the nozzle that comes with the sprayer for primer and the first coat of paint. For the final coat, we purchased this detail finish nozzle for the most even, consistent and smooth finish.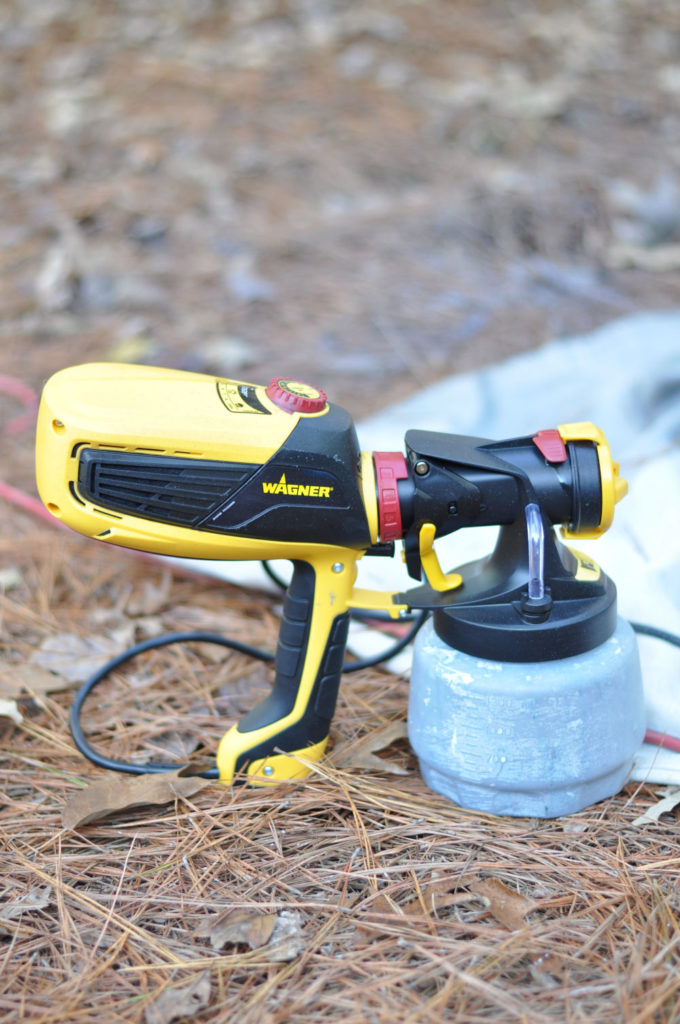 PAINT. Once the primer was completely dry, they were ready for the first coat of Tricorn Black from Sherwin Williams. This is my all-time favorite shade of black for furniture; it's so saturated and is, in my opinion, the only way to go if you're looking to add a pop of black to a space. I did these in a semi gloss finish so I could easily wipe them down. I love how they turned out so much!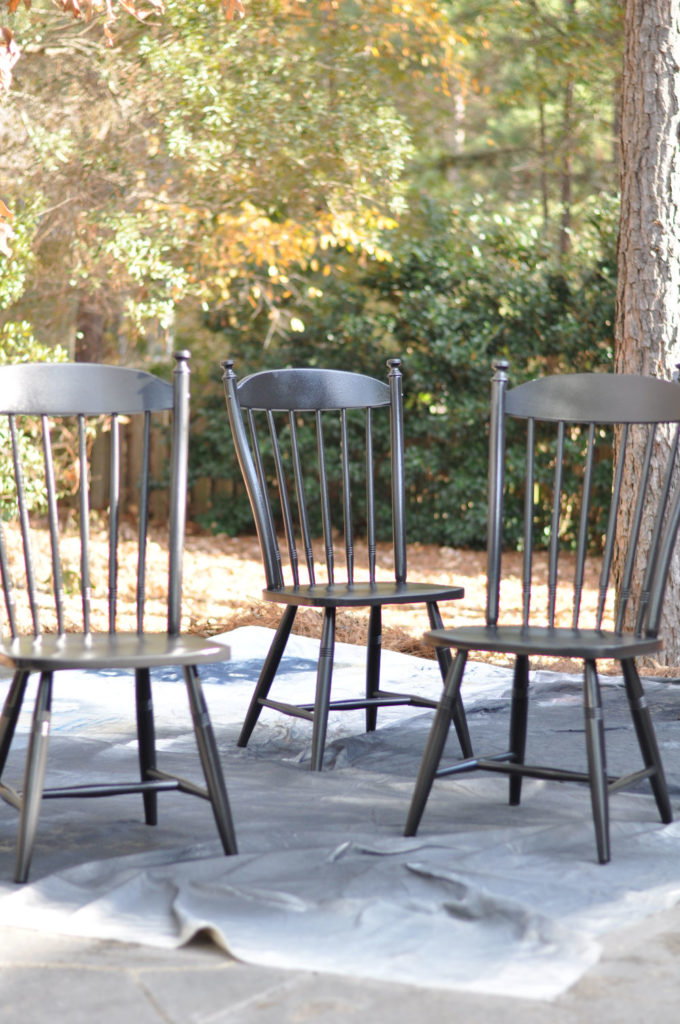 And here they are in the breakfast nook! They're sturdy enough for the littles, add the perfect pop of black and are super easy to clean up – win, win, win!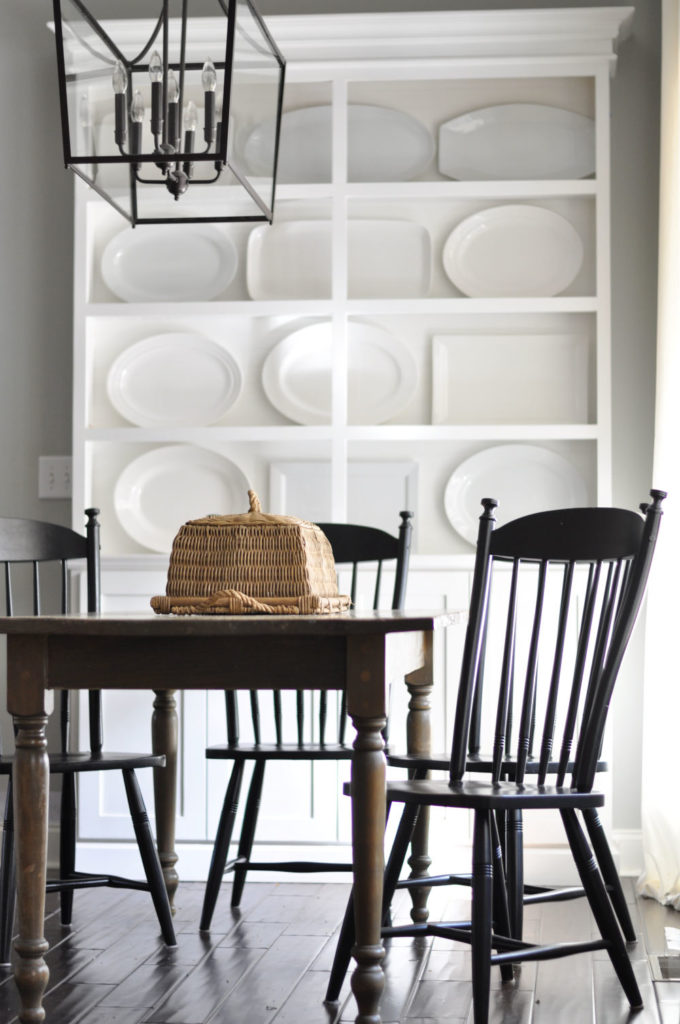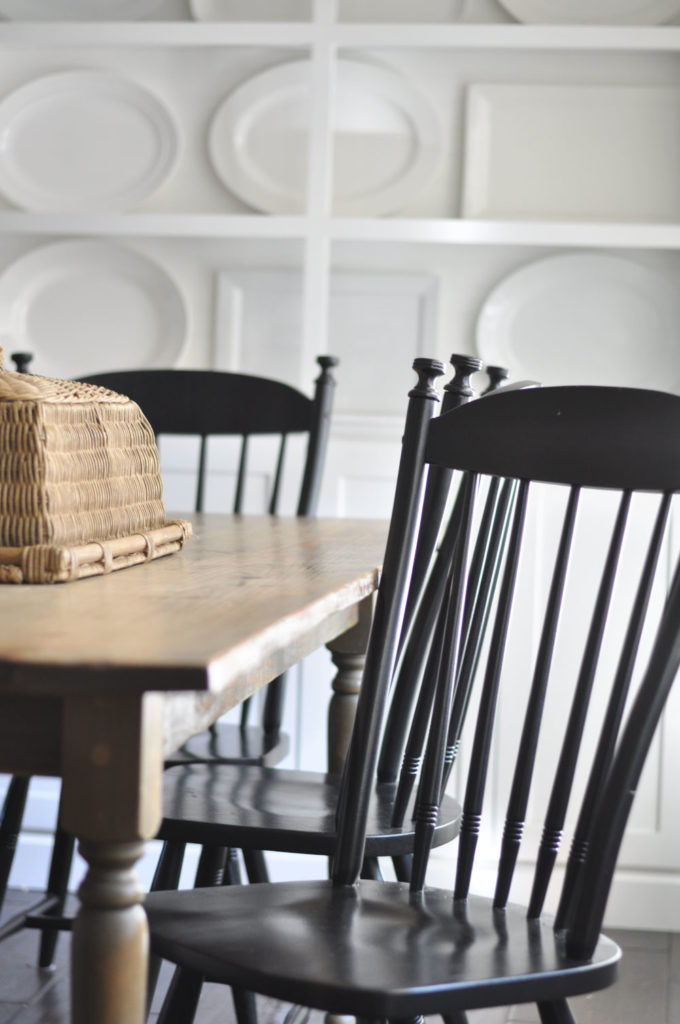 Be sure to leave a comment below if you have any questions that I didn't answer and have a wonderful week!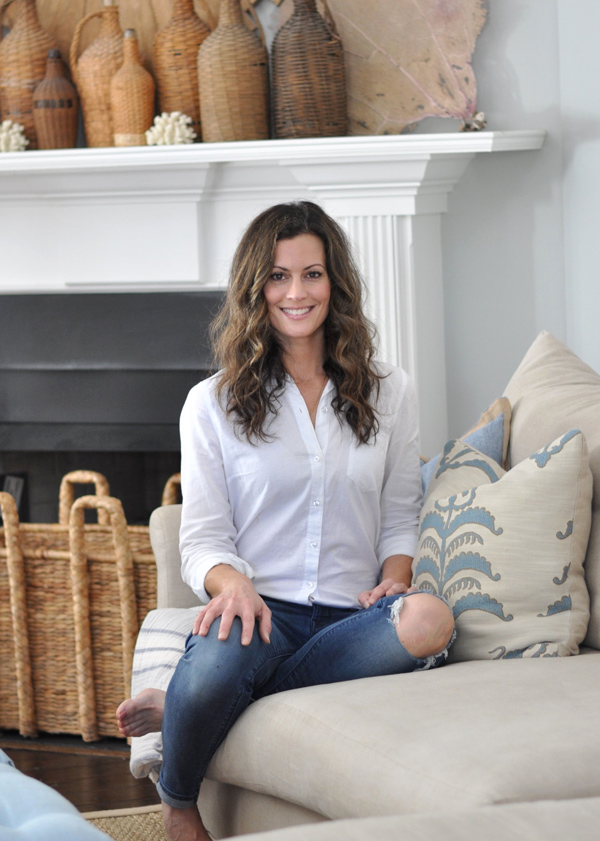 Hello and welcome to Bungalow Blue Interiors!
I'm Kelly, interior designer, stylist, hostess with the mostest and editor of my blog, where I share pics of my work, my own home, décor projects, entertaining hacks, where to find the best decorating deals and all the beautiful things that are currently inspiring me!