MY (NOT SO) SECRET WEAPON FOR INCREDIBLE FERNS ALL SUMMER LONG
Whenever someone comes to my house for the first time during the summer months, they always know which one is mine by the ginormous ferns flanking my front door! For me, it's just not summer without these quintessential southern beauties; when I first moved here from the northeast, my neighbor laughingly told me it was sacreligious NOT to have a fern or two hanging or potted on your porch and it's always stuck with me for the eighteen years I've lived below the Mason Dixon line!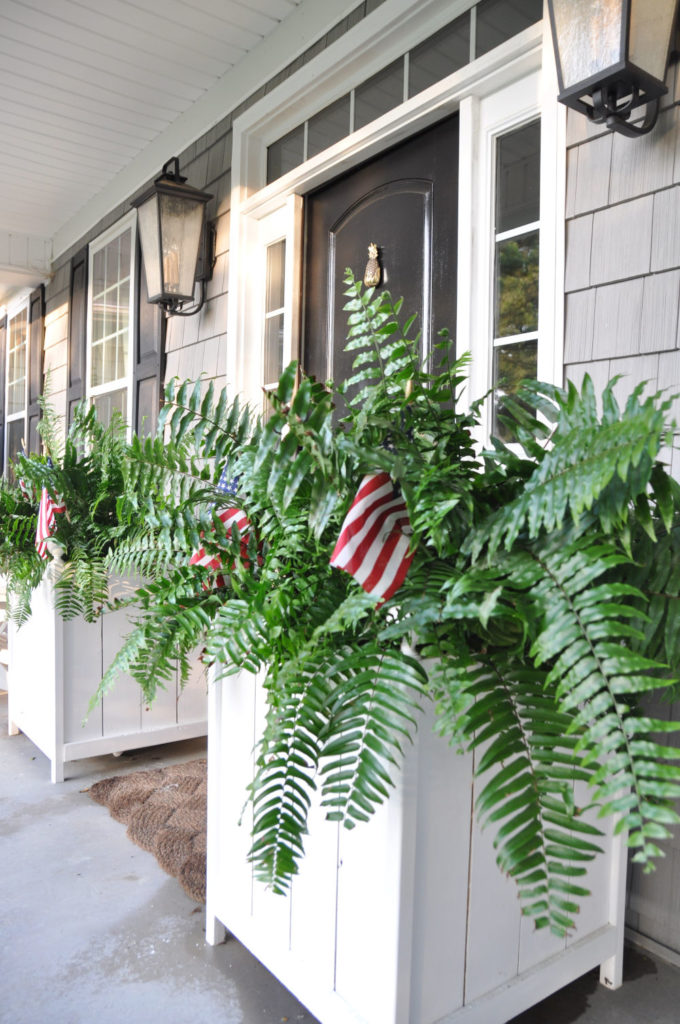 There are so many ferns to choose from but the most popular around here are Boston (hanging), Kimberly (broad leaves and darker green than Boston) and then a sword fern (spikey, lighter green fronds that stick straight upright). I always buy Kimberly ferns for the planters on my front porch and I get them year after year from the grocery store, believe it or not! Nothing fancy, $10 a piece and I buy four – two for each planter. Most years, depending on how long our Indian summer lasts, these ferns will thrive well into fall and a few years I even had them out while putting up Christmas decorations!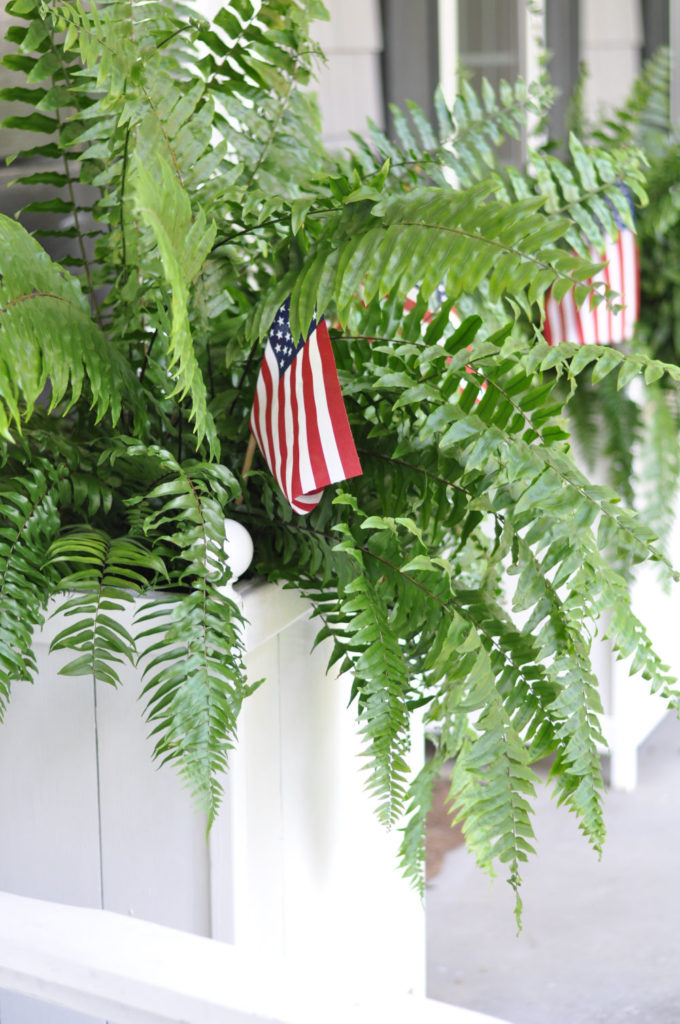 I don't know what it is about the Kimberly ferns, but they get HUGE. To the point that I'm having to trim them back a few times during the summer, just to be able to get in and out of the door. Because these usually make quite a few appearances on Instagram during this time of year, I always get questions about what I do to them to get them this size and the answer is surprisingly simple: they never get any direct sunlight and every two weeks, I add a scoop of this to a gallon of water and drench them with it. That's it.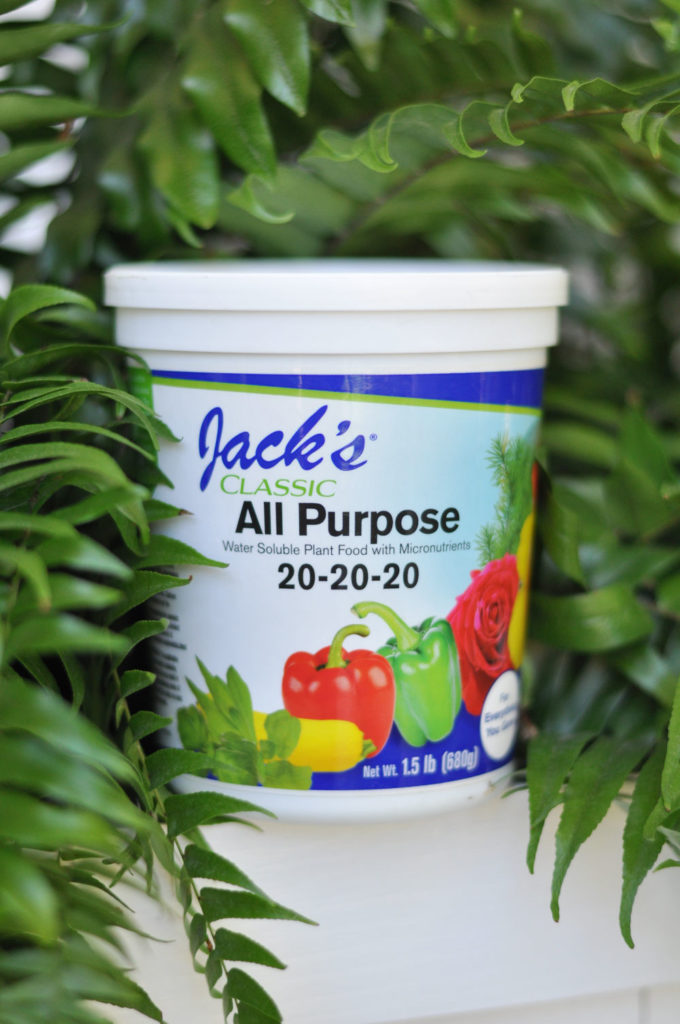 Knot door mat / Pineapple door knocker / Similar lantern lighting
If you have any other tips or tricks, please feel free to leave them below! Have a wonderful weekend!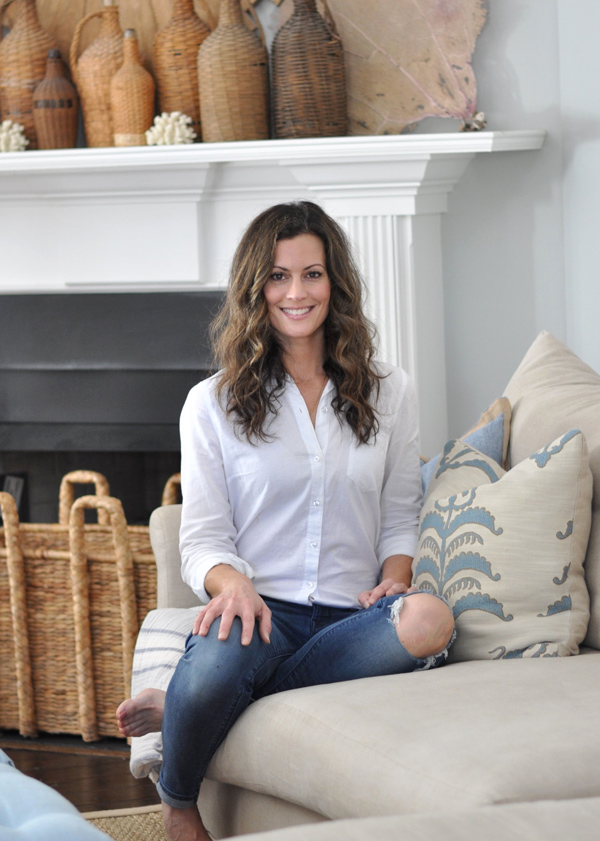 Hello and welcome to Bungalow Blue Interiors!
I'm Kelly, interior designer, stylist, hostess with the mostest and editor of my blog, where I share pics of my work, my own home, décor projects, entertaining hacks, where to find the best decorating deals and all the beautiful things that are currently inspiring me!