HOW WE KEEP OUR TREE ALIVE THROUGH THE NEW YEAR
I hope you all had a wonderful Thanksgiving and are easing into decorating for the most wonderful time of the year! We spent the holiday up north, but drove home Saturday so we could grab a tree before they were all gone and boy, did we find a beauty of a nine footer! If it were up to me, I'd have bought my tree the day after Halloween, but even though we seem to be the last ones on the planet to get one, according to social media, we still manage to keep ours alive well into the new year. And when I say, "alive", I mean soaking up water two or three times a day, hardly any needles dropping and smells to fill the house well after the toys are put away! Never in a million years would I have thought this would be a topic of enough interest to devote an entire blog post to it, but here we are, after many requests last year. Here is what we do every year: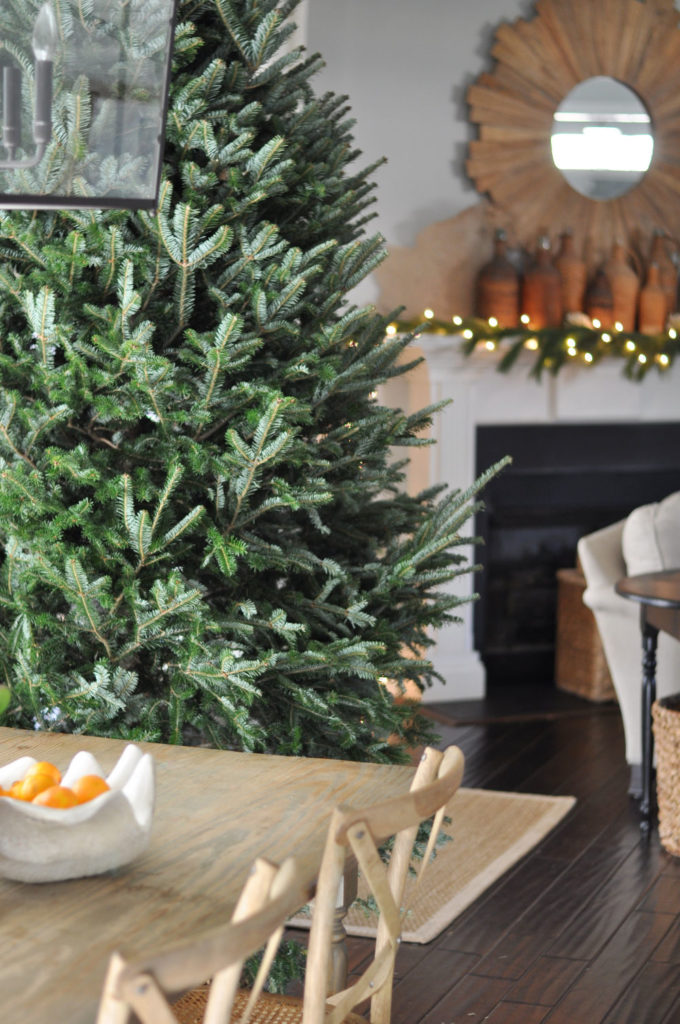 First, we cut about an inch off the bottom of the tree and then, using a 3/4 inch drill bit, drill a hole directly into the center of the trunk: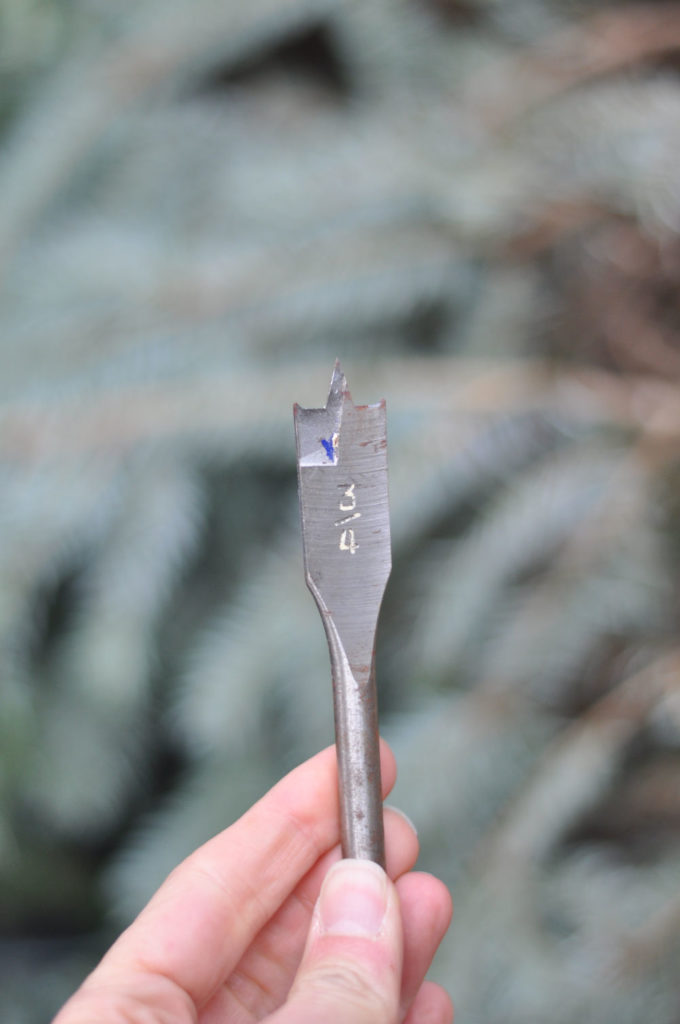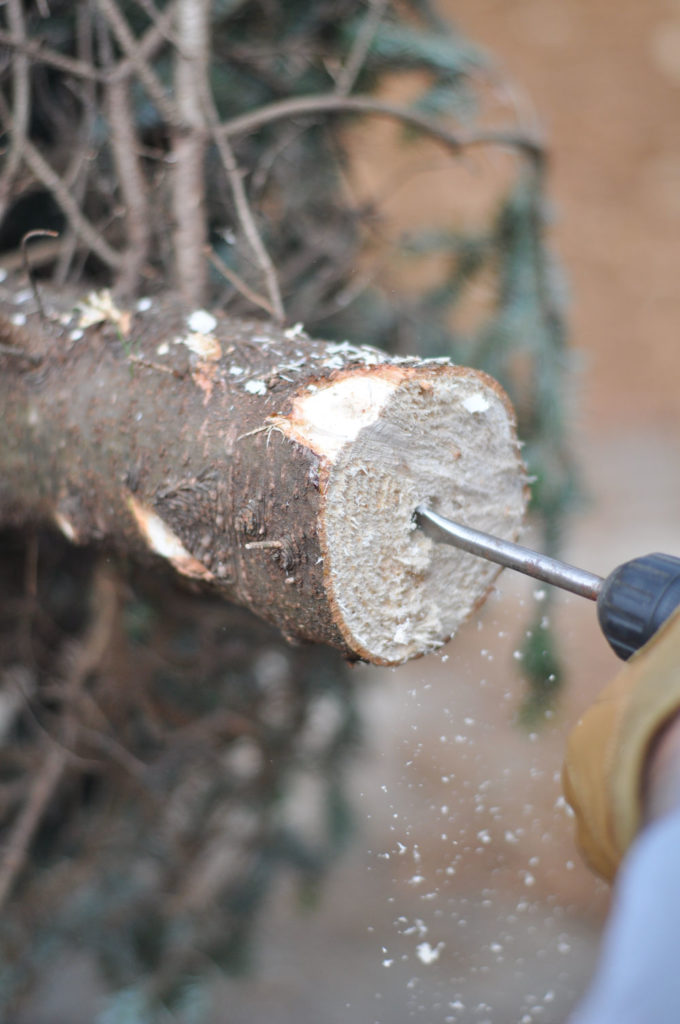 We usually drill two or three holes with the larger drill bit but for some reason, the hubby only drilled one right in the middle and then put a few smaller ones on the sides while I was inside, scrubbing sap off my little man's hands, so I guess we shall see if we have the same results this year or not: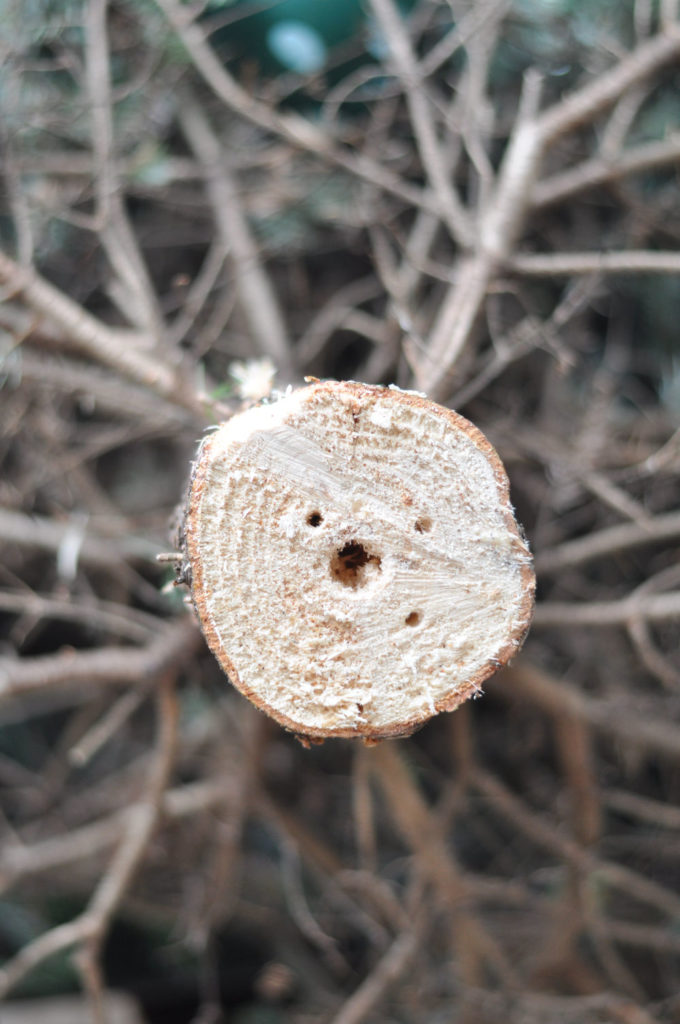 It's really as simple as that! The holes help the tree soak up more water and stay fresh. Just be sure to check the water level multiple times a day to see if it needs any. And also important to note, if there is an air vent anywhere close to your tree, BUY A DEFLECTOR SO IT DOESN'T DRY YOUR TREE!!! It won't matter how many holes you drill in the trunk, if you have a vent in the floor that will blow heat onto or close to your tree, it will fry it. I have an air vent about three feet from the base of my tree, so I bought inexpensive clear plastic deflectors from Lowe's to cover it and push it forward instead of up and out and it has been a $5 lifesaver!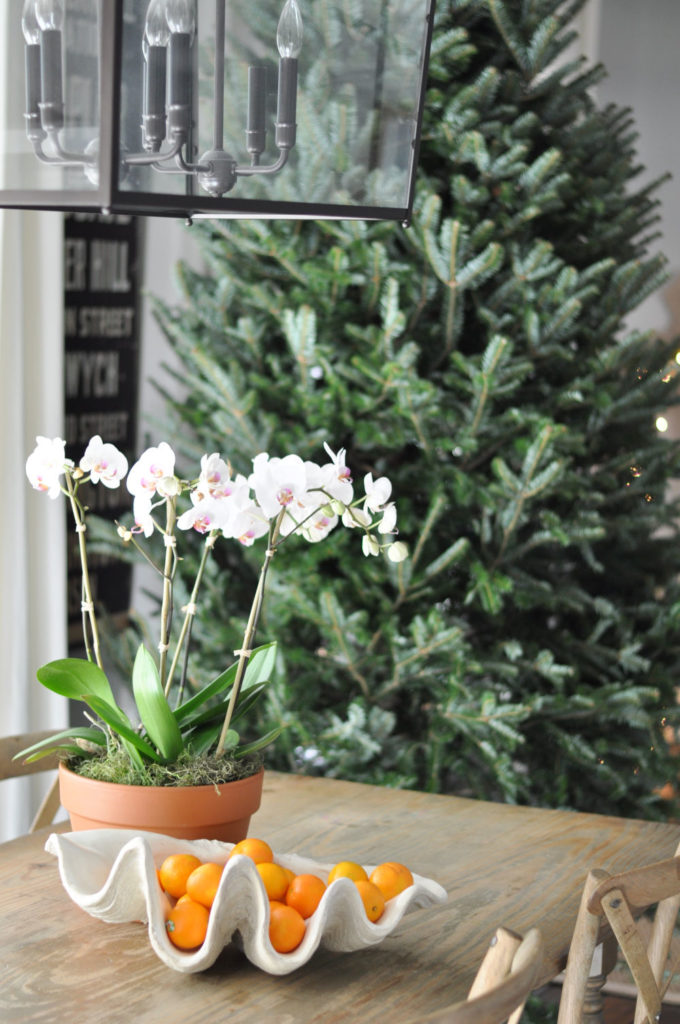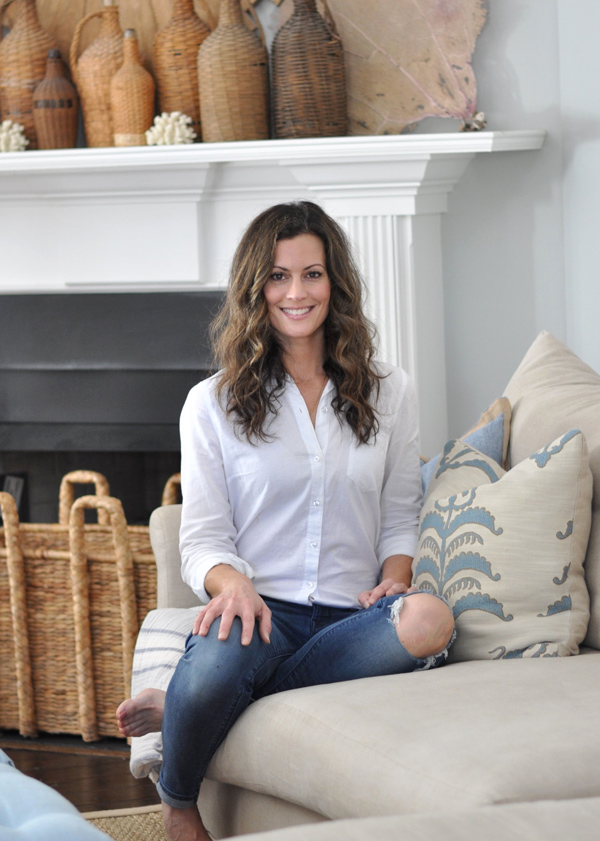 Hello and welcome to Bungalow Blue Interiors!
I'm Kelly, interior designer, stylist, hostess with the mostest and editor of my blog, where I share pics of my work, my own home, décor projects, entertaining hacks, where to find the best decorating deals and all the beautiful things that are currently inspiring me!