HOW TO MAKE A BOOK PAGE WREATH
I said I'd never make another one of these book page wreaths years ago because they were so time consuming, but then fast forward almost a decade and here I am, hot gluing my fingers together and absolutely eating my words! I used to make these for friends and family back when I didn't have kids, but was working full time and had a hubby who was constantly deployed. You know, back when you could binge watch an entire season of a show in one Saturday, hot glue gun in hand? Those days are long gone, but I pulled everything back out to make one for a very special family member who was celebrating a big birthday and also happens to be the most difficult person to shop for! It turned out so beautifully that I thought I'd share how I did it here on the blog, in case any of you were feeling crafty and looking for something personal to give for Christmas this year! Here is what you'll need: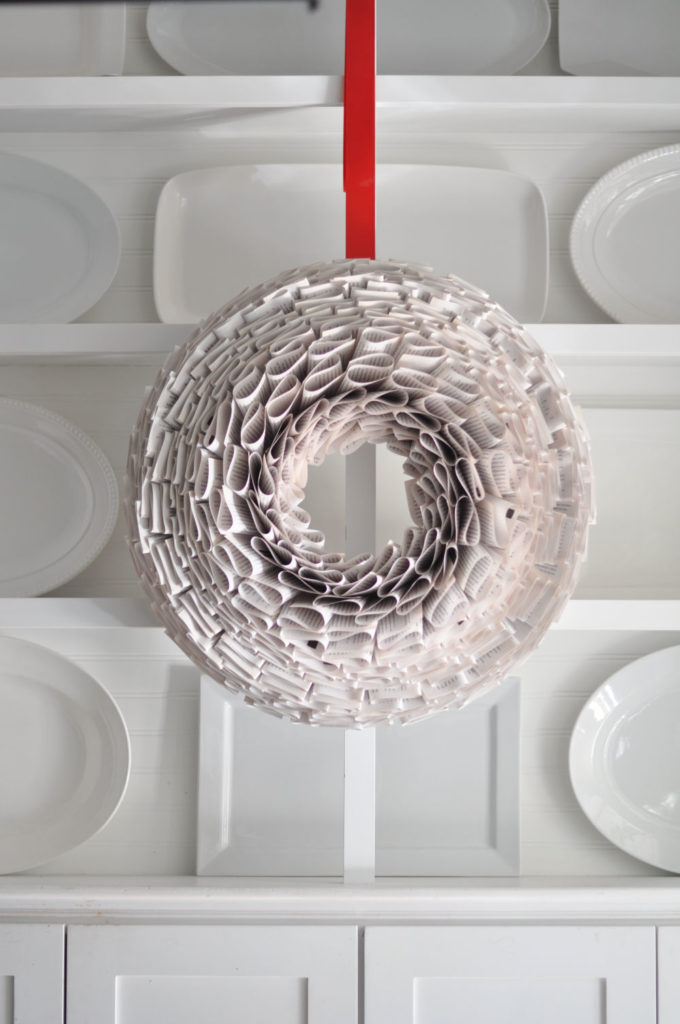 A styrofoam wreath form (mine was 16 inches)
Hot glue gun
Glue sticks
Paperback book with 450-500 pages
Stapler
The quality of these pictures is pretty bad, I apologize in advance; I made this later one night after the littles had gone to bed, so the lighting was awful, but you get the basic idea. First, I tore all the pages out of the book. It's easier to have a pile of pages to work with instead of having to keep stopping to tear more out. Next, take one page and form it into an "S", but don't crease the folds: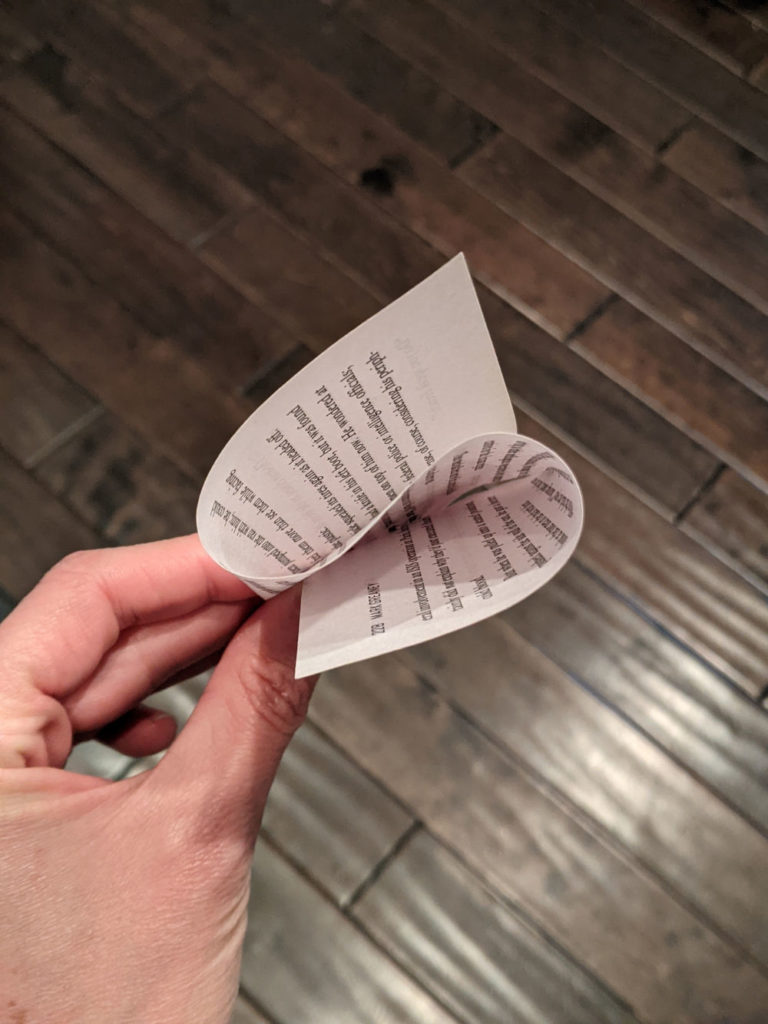 Next, staple the bottom (I stapled the raw edge, but you can do whichever you like!):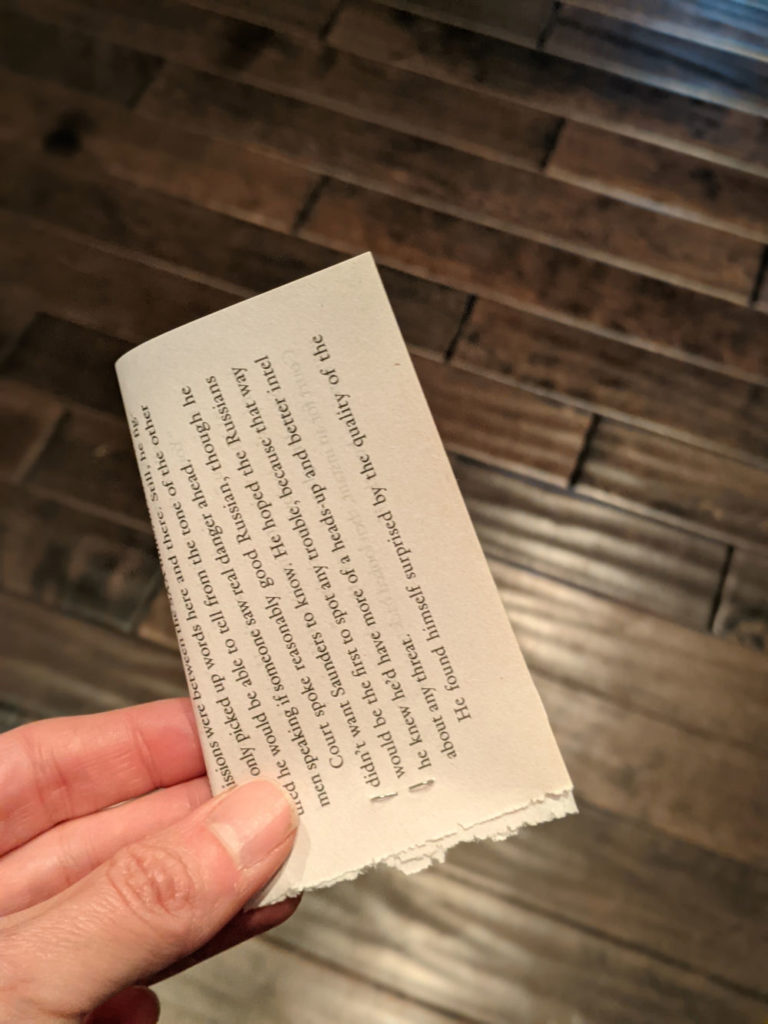 Starting at the top of the wreath form, start hot gluing each page like this: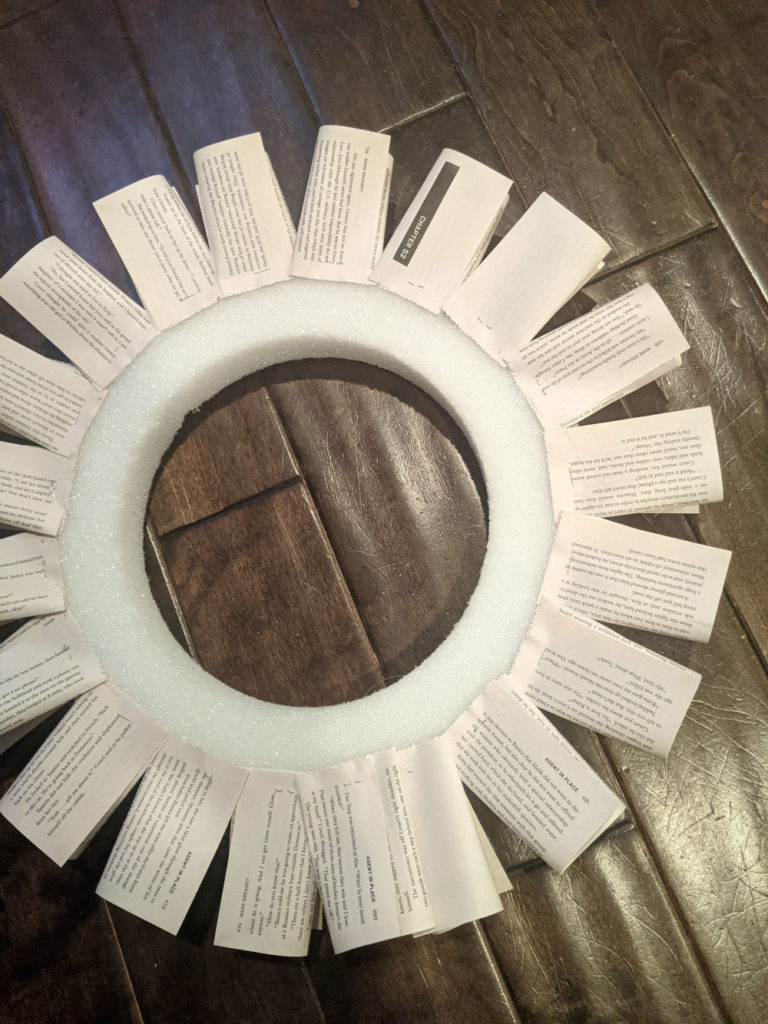 Then just continue hot gluing layer after layer until you've covered all of the wreath form and make it as full as you like: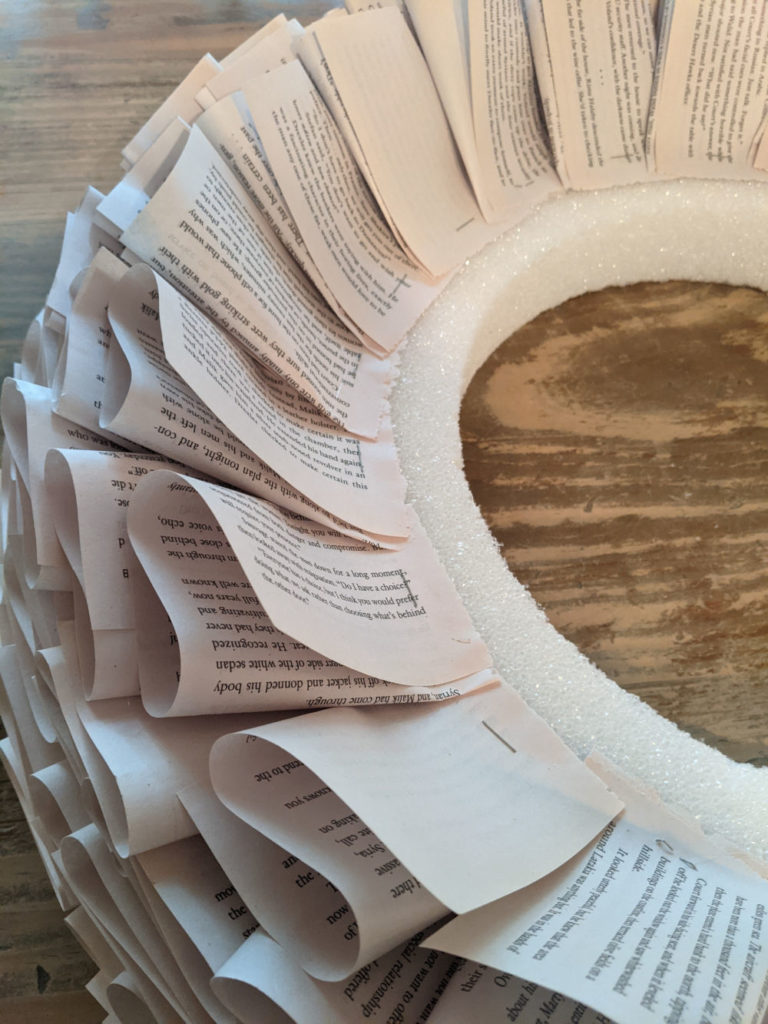 I used every single one of the 500 pages for this one and blew through a bag of glue sticks. It took me about two hours from start to finish! The final touch was hot gluing some red grosgrain ribbon at the back to hang it. This would make such a beautiful gift for the holidays: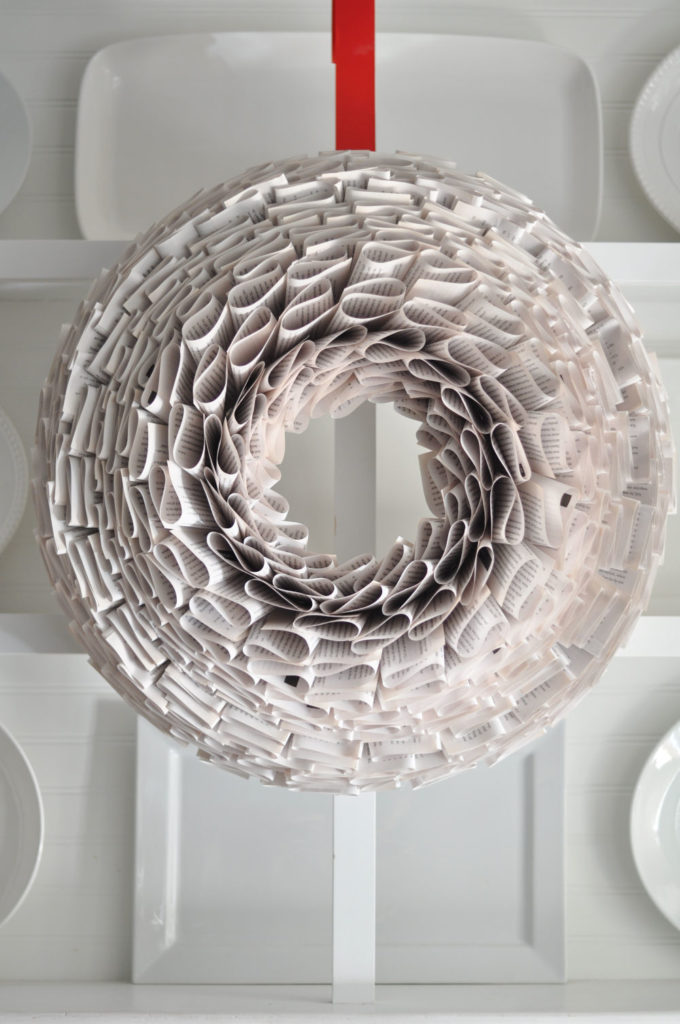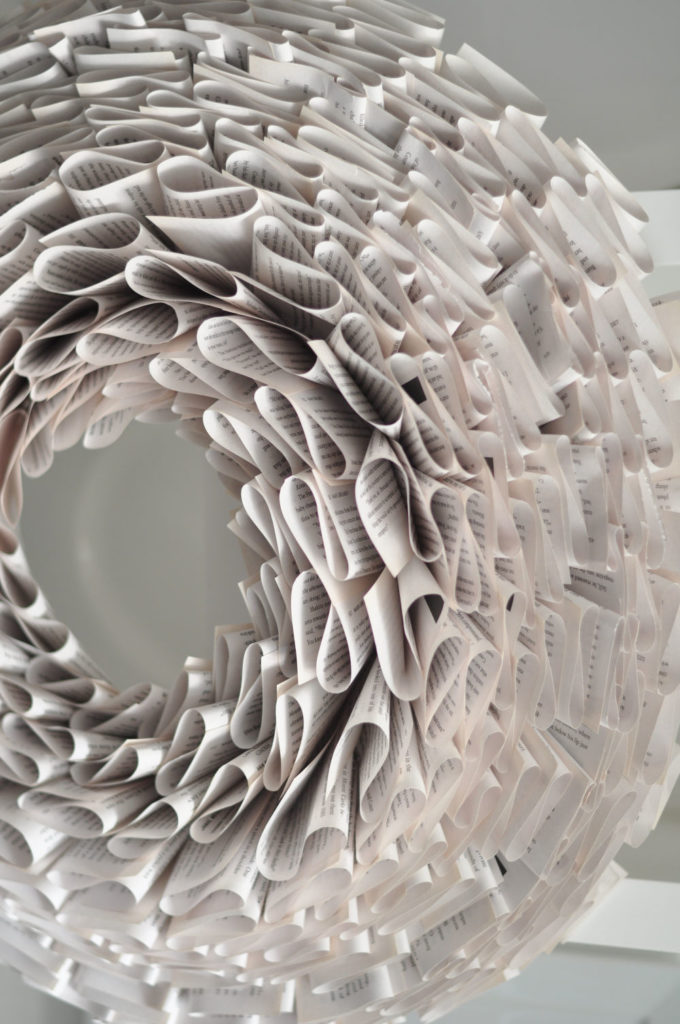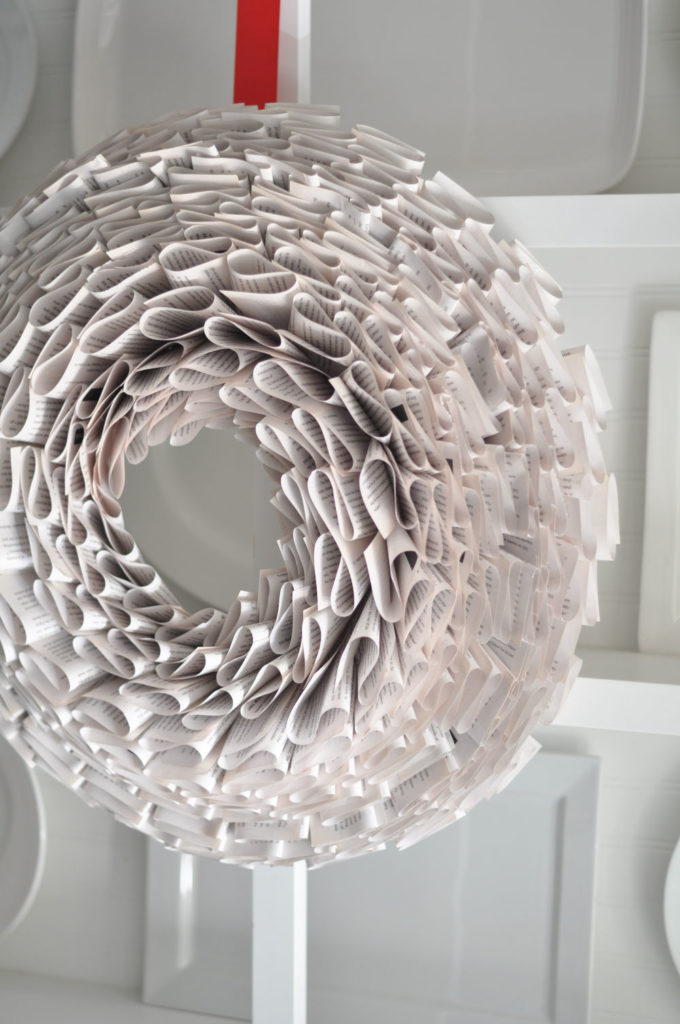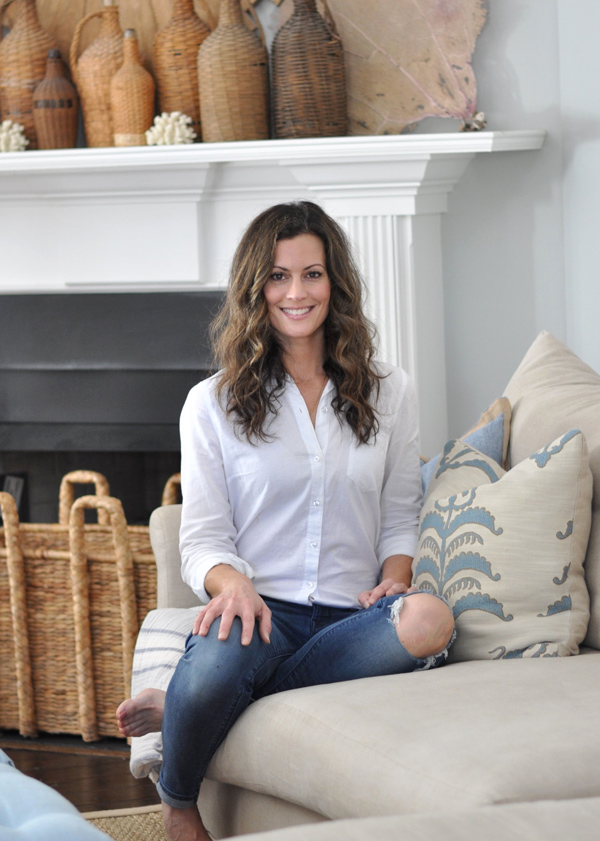 Hello and welcome to Bungalow Blue Interiors!
I'm Kelly, interior designer, stylist, hostess with the mostest and editor of my blog, where I share pics of my work, my own home, décor projects, entertaining hacks, where to find the best decorating deals and all the beautiful things that are currently inspiring me!