BEFORE AND AFTER: OVERSIZE PICTURE FRAMES
I will never cease to be amazed by the power of a few coats of paint. I've been wanting to change things up in my living room and give it a little refresh without spending a ton of money, and my favorite way to make a dramatic impact is always with paint. Since I am still in love with the wall color, I opted to refresh the framed nautical charts, instead. My husband made these frames years ago but the stain was looking orange to me, so I decided to paint them. Only problem was deciding what color to go with! After a few weeks of going back and forth between paint swatches and pouring over Steven Gambrel's country portfolio for inspiration, I ended up choosing a charcoal gray to really pop against the muted gray/blue wall color while still complimenting the colors in the charts. Not only do I LOVE how they turned out, but they've totally changed the feel of the living room!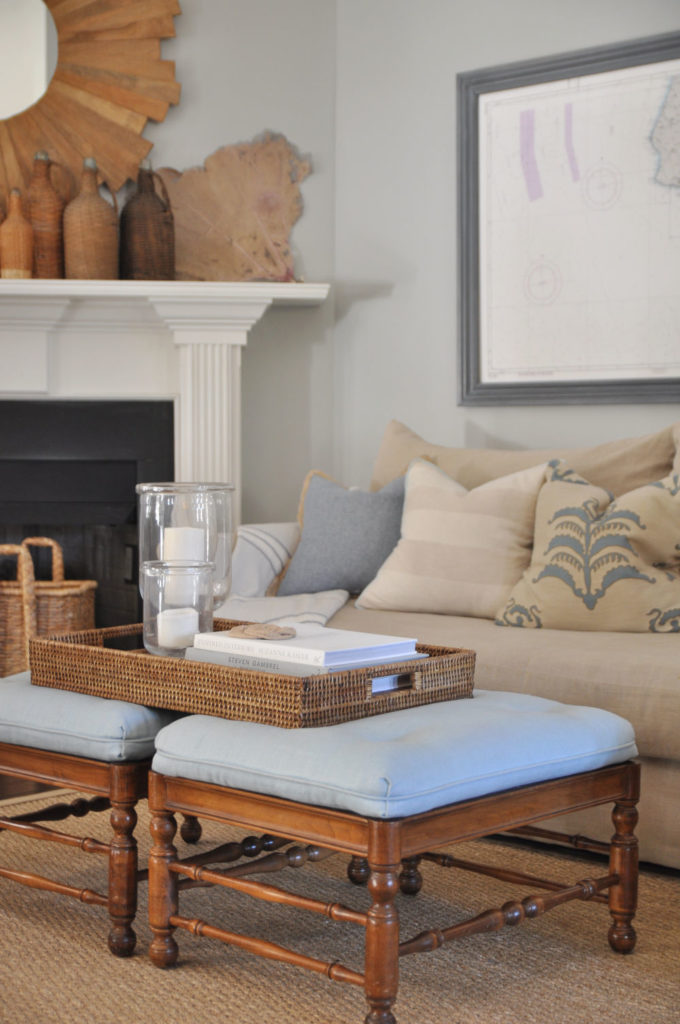 I used the same gray spray paint that I use to create a zinc finish since I already had it on hand; it's called Rustoleum in Dark Gray and you can buy it here. As always, when I use spray paint, I use an extremely light hand; in this case, I applied three super light coats. After they were completely dry, I watered down some white paint (interior latex paint in extra white that I keep on hand to touch up baseboards and trim) and brushed it on the frame, then wiped it back with an old cloth. The point of doing so was to soften the gray a bit but not enough to whitewash it. The result is so pretty and soft and just the right contrast against the wall color: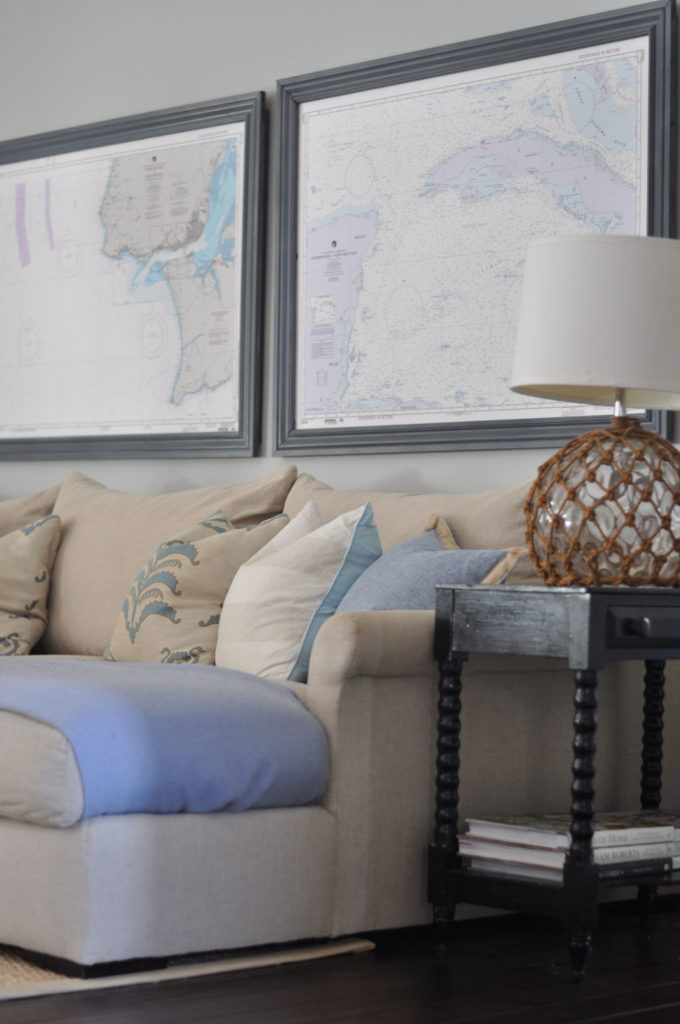 This is what the frames looked like before; the difference is so dramatic and brings a totally different feel to the whole space: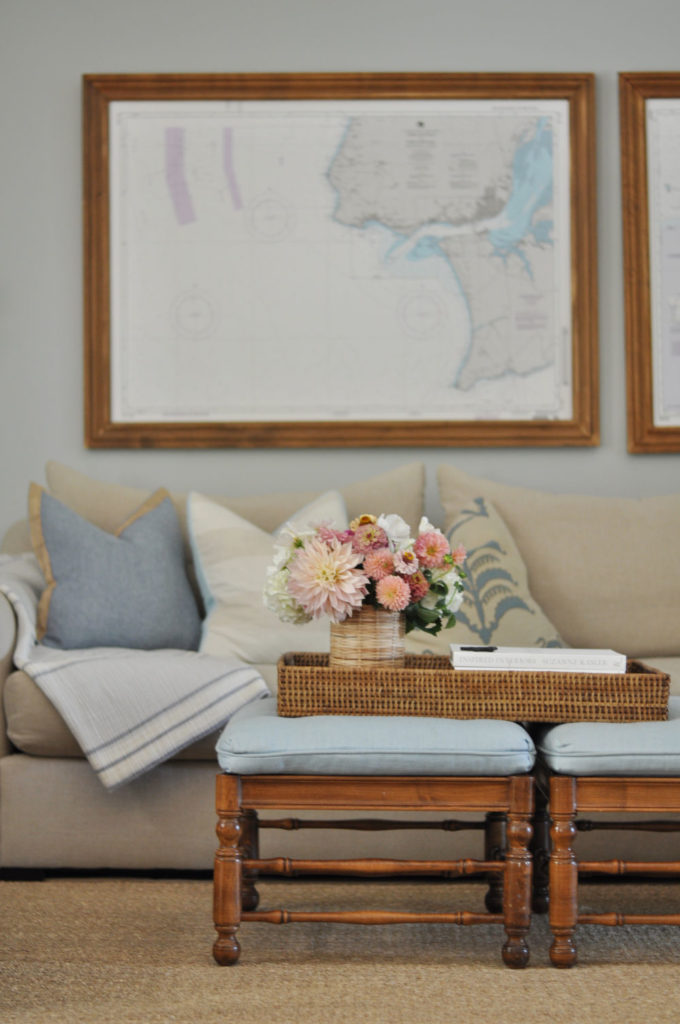 Next up, the mirror over the mantle is coming down, along with the demijohns and sea fans. I actually recently dusted off my old art brushes and painted a four foot canvas for over the mantle and I can't wait to share it once I get it all in place!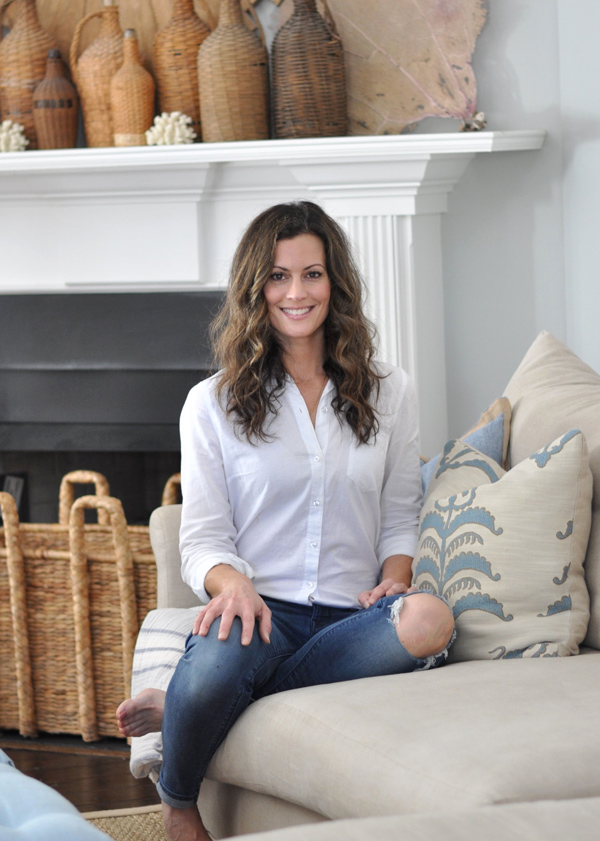 Hello and welcome to Bungalow Blue Interiors!
I'm Kelly, interior designer, stylist, hostess with the mostest and editor of my blog, where I share pics of my work, my own home, décor projects, entertaining hacks, where to find the best decorating deals and all the beautiful things that are currently inspiring me!