big change in an itty, bitty space
While I usually find decorating large, open spaces more challenging than smaller ones, I have been contemplating how to go about tackling a 4.5 foot by 3 foot space in my home for the last year…the uninspiring toilet room. There are plenty of other spaces in the house that need addressing, but I thought this little nook could use some sprucing up, so I turned to one of my favorite low-cost decorating tricks (and recent blog topics).
I picked up this book for $3 a few years ago at a bookstore that was going out of business. The hubby has spent quite a bit of time in the water throughout his career in the Marine Corps, so I'm drawn to decorating with that in mind. This book has is chock full of pretty pictures…
…and beautiful quotes…
This bathroom by Steven Gambrel served as my inspiration for the space. (I'll be honest, I'm inspired by any space that man touches):
I scored a bunch of black frames on sale for 60% off at Joanne's and added them to some I already had sitting in the closet and got to work. This is what the sad little space looked like before:
And here is what I ended up with:
What a difference, don't you think?
Who knows how long it will stay like this…I sent pics to the hubby and, truth be told, he is not that crazy about it, but for now, I'm happy! What do you think?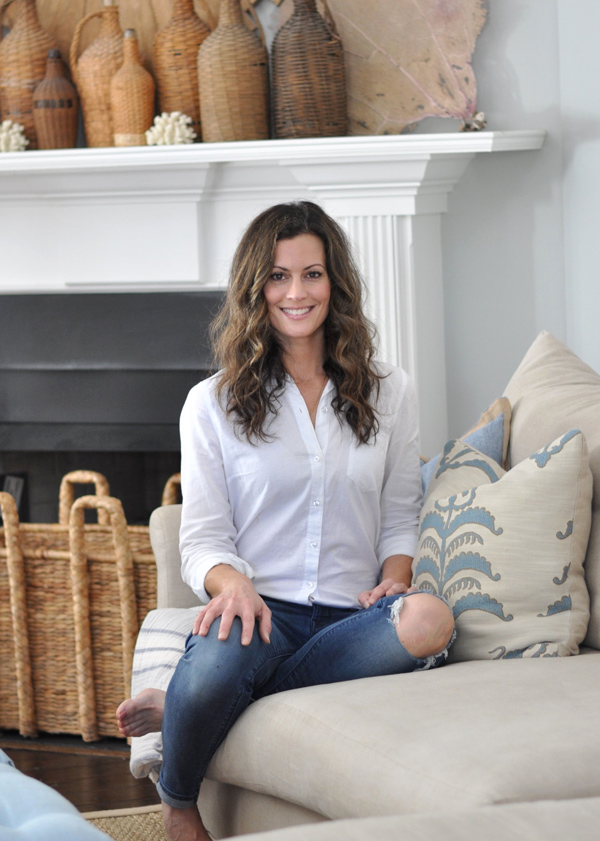 Hello and welcome to Bungalow Blue Interiors!
I'm Kelly, interior designer, stylist, hostess with the mostest and editor of my blog, where I share pics of my work, my own home, décor projects, entertaining hacks, where to find the best decorating deals and all the beautiful things that are currently inspiring me!