AN AMAZING MARGARITA RECIPE
The weather has been so incredibly beautiful and unseasonably mild for this time of year, so we've been enjoying a cocktail with neighbors a little earlier than normal, while the kids either play outside or take a dip in the pool lately. I promise I have no intentions of turning this into a food blog, but since it's Friday, I just had to share this amazing (and simple!) margarita recipe that's been in heavy rotation during cocktail hour recently, in case any of you are looking for a new cocktail recipe to try!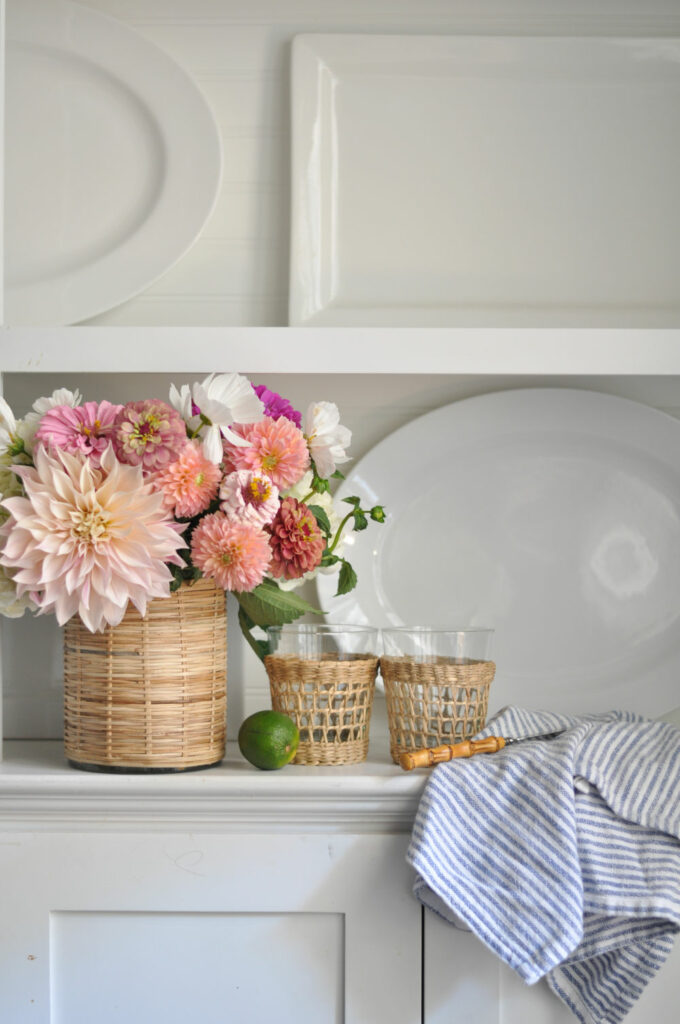 Vase / (Similar )Woven glasses / Similar bamboo cutlery / Kitchen towel
We were having dinner on the dock of a friend's beach house a few summers ago when my friend came out with a tray full of these margaritas. I've never been able to get the ratio of tequila to cointreau right when I make them myself and I am not a fan of mixes or having to make a simple syrup, or basically any other extra steps than pouring and shaking, so I typically don't ever make margaritas. But these were INCREDIBLE. The only down side is that they go down so easily, so if you're a lightweight like me, feel free to adjust the ratio of alcohol to lime juice. My sweet friend was kind enough to share the recipe with me and I've made them so many times since then that I could probably whip up a batch of them in my sleep:
1 ounce Casamigos Silver
1 ounce Casamigos Reposado
1 ounce Cointreau
4 ounces fresh squeezed lime juice
Mix all ingredients together in a shaker, then shake. Add salt to the rim of the glass, then ice and pour. And that's it! Be sure to leave a comment if you try these yourself and let me know what you think! Have a wonderful weekend!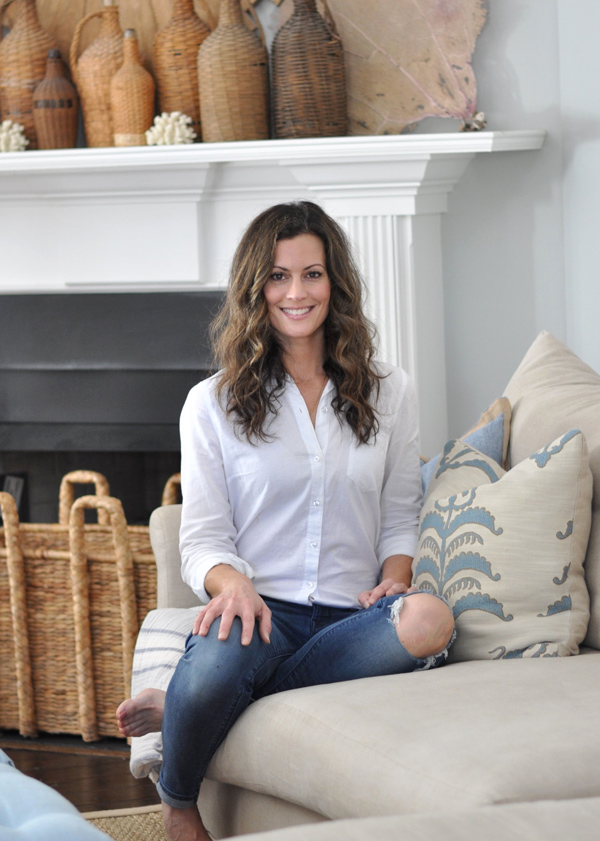 Hello and welcome to Bungalow Blue Interiors!
I'm Kelly, interior designer, stylist, hostess with the mostest and editor of my blog, where I share pics of my work, my own home, décor projects, entertaining hacks, where to find the best decorating deals and all the beautiful things that are currently inspiring me!