Summer has unofficially made its debut around these parts and we have been loving every minute of it! The pool is open, we're counting down the last few days of school and we've been eating dinner on the deck every night. Still waiting for the water temp to get above 72 before I even dare dip a toe in, but the littles are completely unphased, so after school you can find me thumbing through cookbooks and design books poolside (and occasionally looking at design pretties online) while they play for a bit before dinner.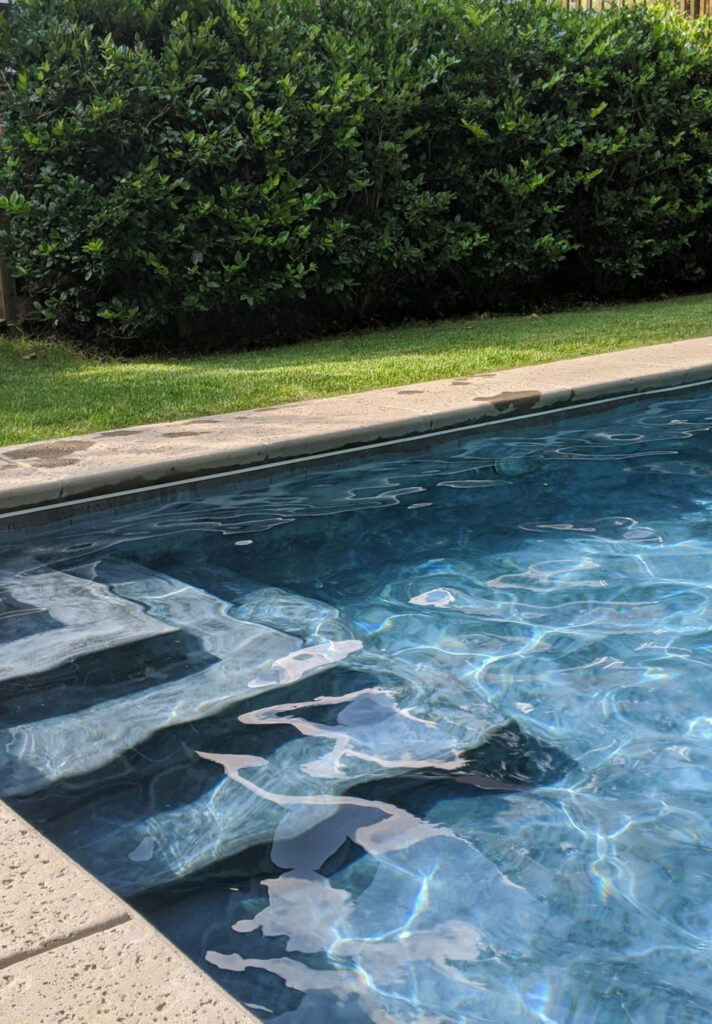 It's been a little while since I've shared any fun finds, but there are a few things landing heavily on my radar lately, all of which are summer-inspired in every way. As usual, I'm loving all things textured, some fresh greenery, subtle nautical touches and a chic, woven leather handbag for the season. Here are a few of my current favorites: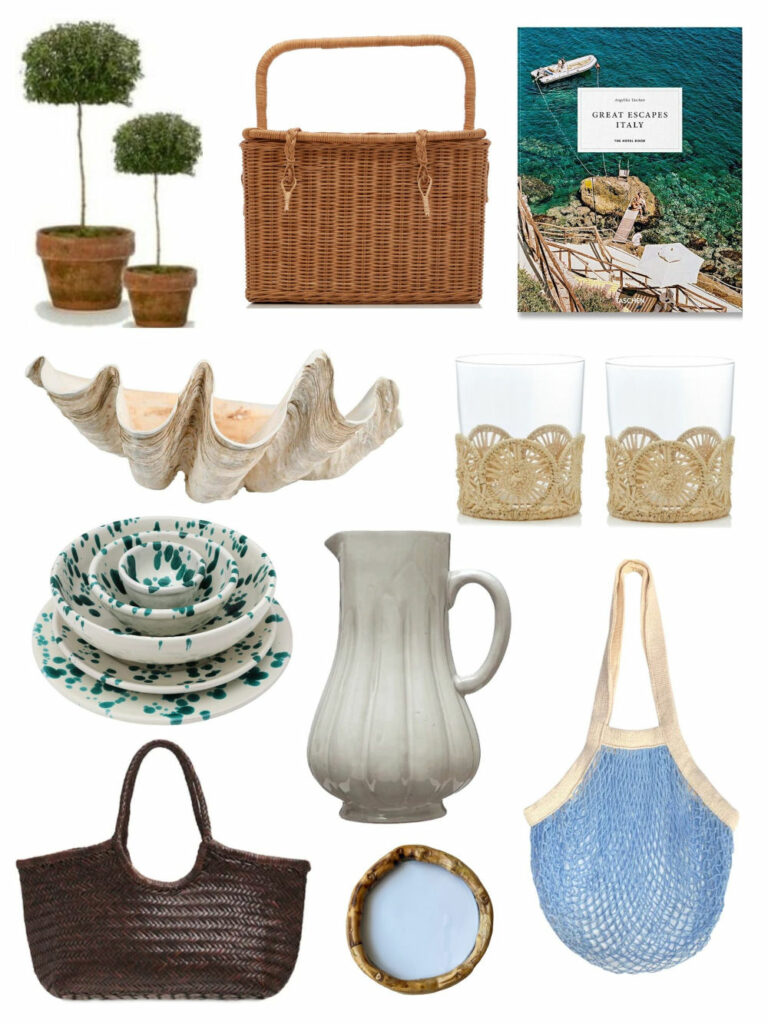 Topiary / Picnic basket / Book / Clam shell wine cooler / Raffia glasses / Splatterware / Pitcher / Woven leather bag / Bamboo picture frame / French blue market bag
Topiary – There will probably never be a design board I share that doesn't include myrtle topiary. I love them because of their sculptural beauty and for the fresh pop of color they add to a dinner table. Bonus, they do really well outdoors in the humidity! This is a great online source, if you can't find any locally.
Picnic basket – Perfect for packing snacks for the park or the beach or the pool! Love the built-in wine bottle holders on this one!
Book – This time of year, all I pin or share in stories on Instagram seems to be of the Italian seaside, so naturally, a coffee table book that I can flip through whenever the mood strikes is a must.
Clam shell wine cooler – Absolutely LOVE this! Best part is it looks as chic on its own as it does holding a few bottles of Sauv Blanc.
Raffia glasses – Nothing screams summer louder for me than lots of texture and these glasses are beyond beautiful for cocktails by the pool.
Splatterware – I'm starting to drift a teensy tiny bit from all white dinnerware and am loving splatterware more and more lately; this beautiful set reminds me of alfresco dinners in Tuscany!
Pitcher – love the lines of this beauty, which would be an unexpected but beautiful serving option for margaritas! It's also a great gift idea and looks so much more pricey than it is!
Woven leather bag – I'm so obsessed with this bag, which is a much less expensive version of Dragon Diffusion. It comes in lots of colors and with great customer reviews. I think the dark brown option is so chic for summer!
Bamboo picture frame – Looking for round frames in a few different sizes for the bar in our dining room and this one is such a beauty!
French blue market tote – I picked this up a few weeks ago and it's been perfect for Saturday morning trips to the farmer's market; the French blue is super chic! It comes in a lot of colors and is my new summer must-have!
What are you loving lately for summer?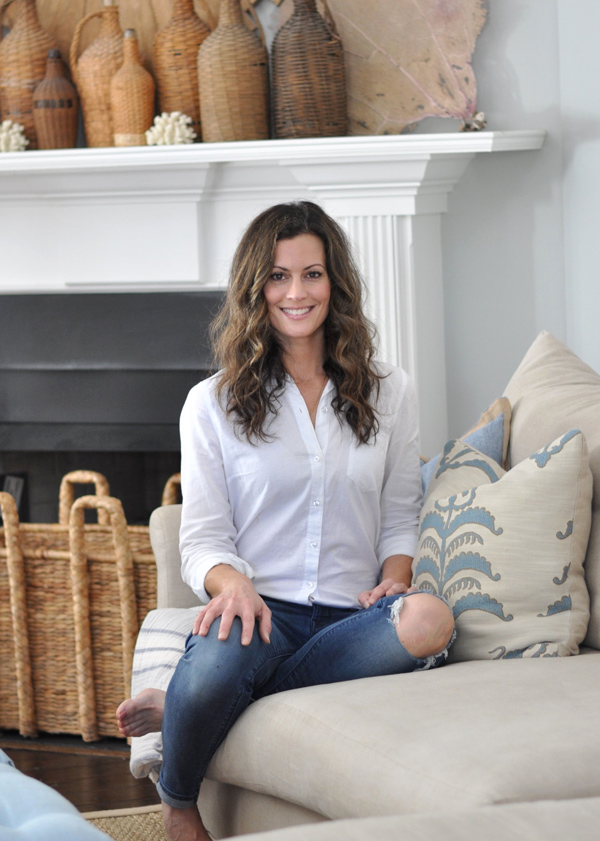 Hello and welcome to Bungalow Blue Interiors!
I'm Kelly, interior designer, stylist, hostess with the mostest and editor of my blog, where I share pics of my work, my own home, décor projects, entertaining hacks, where to find the best decorating deals and all the beautiful things that are currently inspiring me!