Outdoor entertaining season is officially upon us and, for me, that means lots of last minute get togethers with friends and neighbors by the pool for cocktails. And of course, having a few small bites on hand to offer is always important. As much as I love creating a beautiful charcuterie board with all the bells and whistles, there really is nothing more satisfying than being able to throw together some hearty bites in less than five minutes (while also making it pretty, of course!)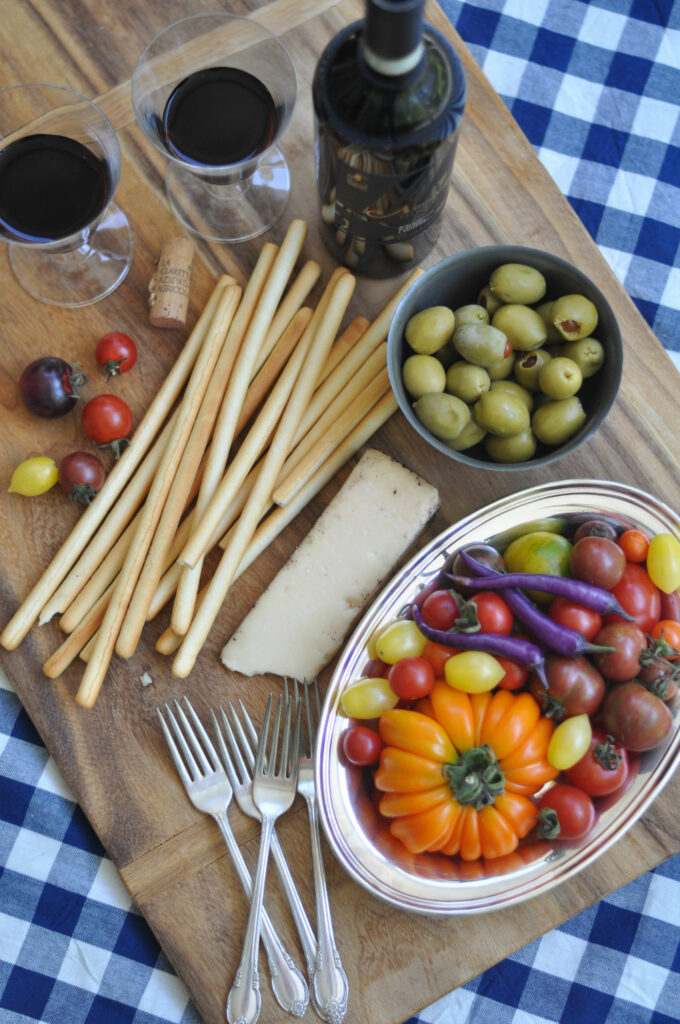 The thing with all these gorgeous and meticulously executed cheese boards I'm constantly saving on Instagram and Pinterest is that, while always beautiful, they are also super costly and take forever to arrange. Honestly, I don't know anyone who has time for that, I know I don't; I would much rather spend time with and enjoy my guests than be slaving over a cheese board that's just going to either be devoured or melt in the summer heat. Here are a few tips for throwing together a yummy summer snack board in five minutes that's pretty and will satisfy your guests: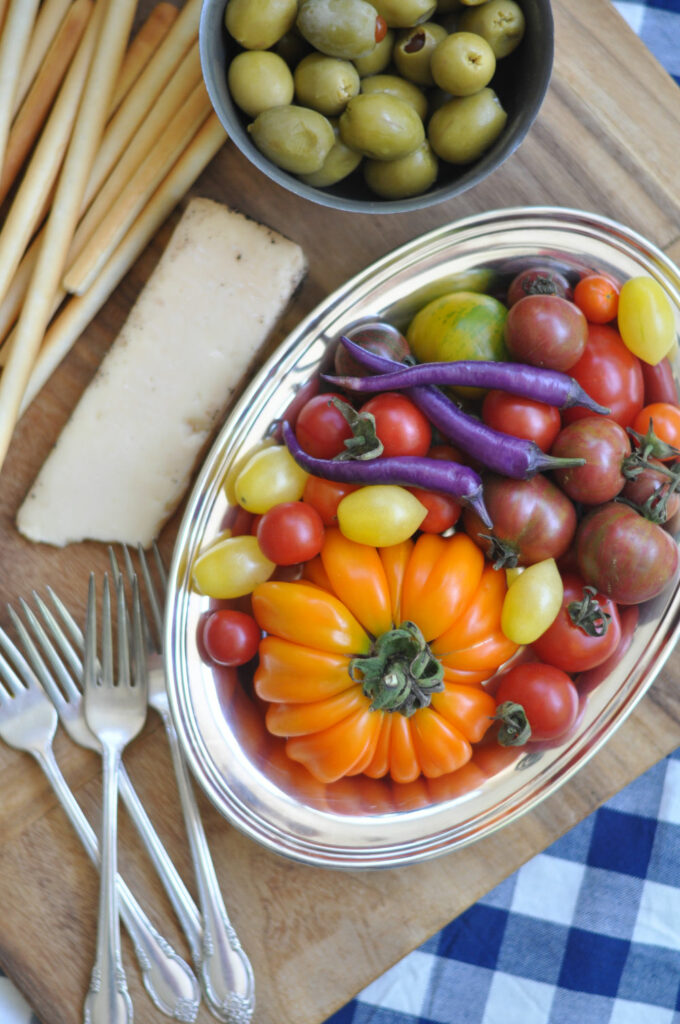 KEEP BASICS ON HAND Nuts, olives, crackers, fruit, veggies, salami slices, pretzel chips and cheeses are staples I like to keep in heavy rotation in the fridge and pantry on a regular basis, which makes it easy for me to throw something together quickly or last minute. Bonus is that my kids snack on them regularly, too! Bell peppers, radishes, grape tomatoes, cucumbers, asparagus add color and are both adult and kid-friendly.
EASY ON THE CHEESE In the summer, I find it's easier to add some store-bought hummus or a savory jam in place of a bunch of different cheeses that are just going to start melting as soon as you bring them outside. My one favorite cheese cheat is to add some Boursin, which is always a favorite with fresh veggies, because it's always quick to be devoured! Roll it in some fresh chopped chives before placing it on your board for an extra wow factor!
USE SIMPLE WHITE PLATTERS Bread boards are chic, but platters are your best friend when making a snack board. They're smaller and have an edge that keeps everything in place when you're carrying it and they're super easy to clean. I LOVE my bread boards, but I typically have to add smaller plates or marble slabs to prevent oils from cheese and meats from staining them, so in the summer months, I prefer to use a simple white platter. The colors also just pop against a white background and look so pretty!
ADD SMALL BOWLS Your best friend for smaller bites like nuts and olives and for spreads like hummus, tzatziki or jams.
DON'T FORGET THE CARBS! Bread sticks, crackers, even a sliced baguette are always crowd pleasers and won't spoil or melt in the heat and take literally two seconds to add to your platter.
Happy Thursday!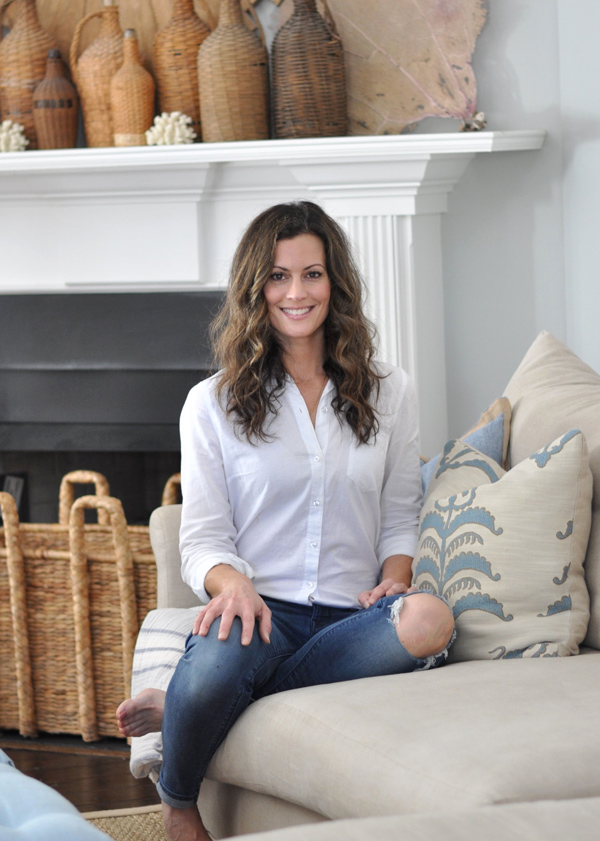 Hello and welcome to Bungalow Blue Interiors!
I'm Kelly, interior designer, stylist, hostess with the mostest and editor of my blog, where I share pics of my work, my own home, décor projects, entertaining hacks, where to find the best decorating deals and all the beautiful things that are currently inspiring me!