5 easy ways to personalize your home
The number one question I always get from clients and friends who are decorating their homes is how to add a personal touch to their decor. For me, it's all about peppering your home with items that hold special meaning or express your style and personality. Here are five easy ways to turn your house into a home and truly make it an expression of who you are:
Photos. An artfully arranged gallery wall or individually framed pictures of friends, family (and, in my case, pets!) scattered on tables and mixed in with bookshelves add warmth and character to any space and, let's be honest…makes it feel so much more "lived in"!
Art. Displaying favorite pieces of art is not only an expression of who you are, but also your style, taste and personality, as well. This clipper ship painting is one in a series of three done by my aunt, who gave them to me as a wedding gift. It's a not-so-subtle nod to my husband who is a Marine and guests are always complimenting it-it's the perfect conversation starter and the fact that it was done by a family member makes it that much more special!
Maps. Framing maps of where you've lived, vacationed, or, in my case, where I met my husband, is one of my favorite ways to personalize a space. I framed two oversize nautical charts (see how to make your own frames here) and hung them in our living room – one represents when my husband and I met in Portugal and the other the first vacation we took together. It doubles as art for our living room and the scale of each map is a dramatic pop above our sofa:
Use pieces that hold special meaning. Whenever I meet up with a client, I always ask them to pull out anything that holds special meaning to them, whether it's books, art, souvenirs from trips, or mementos passed down from other family members. Incorporating them into your decor puts your fingerprint on your style! I hung this subway roll sign as a reminder of a two week trip the hubby and I took to the U.K. a few years back; we were constantly in and out of Paddington Station and it serves as a great reminder of a wonderful trip:
Books. There may be no easier way to express your your interests, hobbies, or reading preferences than with a pile of books. Our bookshelves hold a mix of design, sailing, military works (and quite a few on Princess Diana and Miss Kate Middleton, if I'm being honest!). I'm always rotating them onto coffee and side tables, too!
What are some of your favorite ways to personalize your home?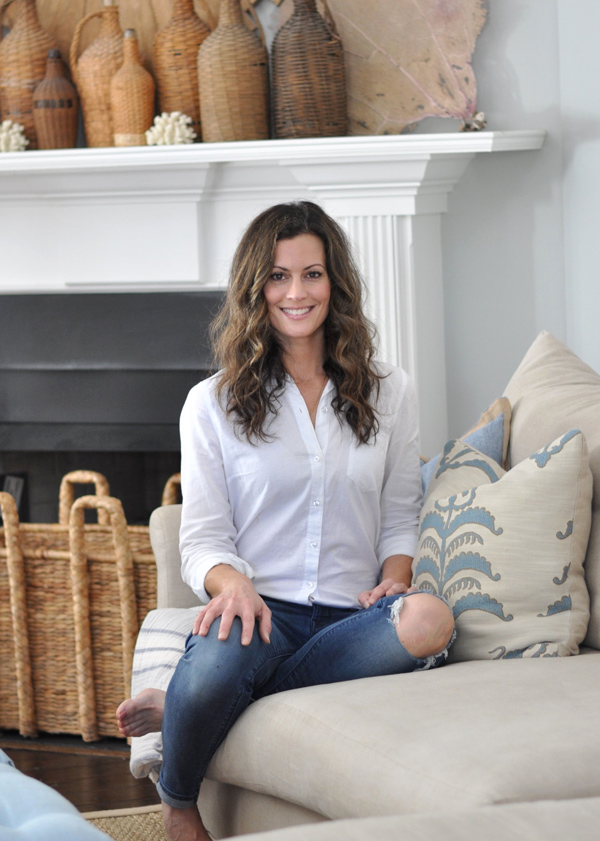 Hello and welcome to Bungalow Blue Interiors!
I'm Kelly, interior designer, stylist, hostess with the mostest and editor of my blog, where I share pics of my work, my own home, décor projects, entertaining hacks, where to find the best decorating deals and all the beautiful things that are currently inspiring me!