Nothing screams summer louder than an armful of beautiful blooms in an equally amazing vessel. Whether snipped from your own garden or bought from the grocery store, there's just something about a summery arrangement of fluffy hydrangeas or wildflowers that make a space seem that much more cheery and bright! Over the years, I've amassed quite the collection of vases and pitchers for displaying blooms, but I always seem to gravitate to the same ones time and time again; my favorites are glass, woven or white with clean lines and classic silhouettes that blend into the background and let the flowers take center stage.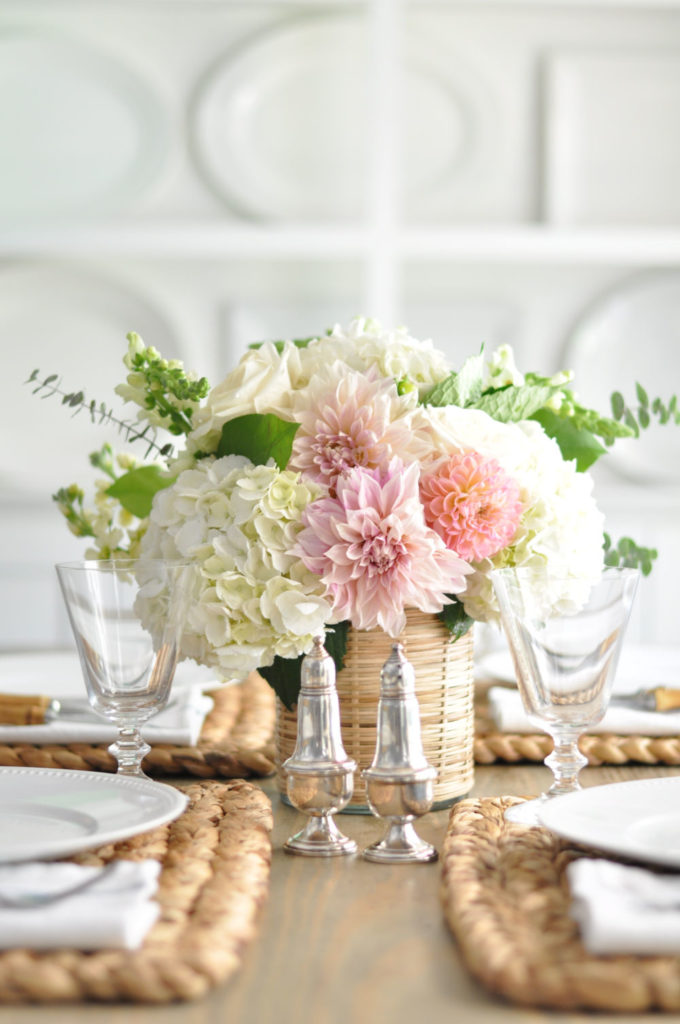 French wine glasses / Similar salt and pepper shakers / Rattan vase / Similar water hyacinth placemats
I've rounded up a bevy of beauties below – a few of my very favorites, as well as a few I've had my heart set on that are absolutely beautiful! Many of these look as amazing on their own as they do with a handful of blooms and the glass vases double as candle holders, too!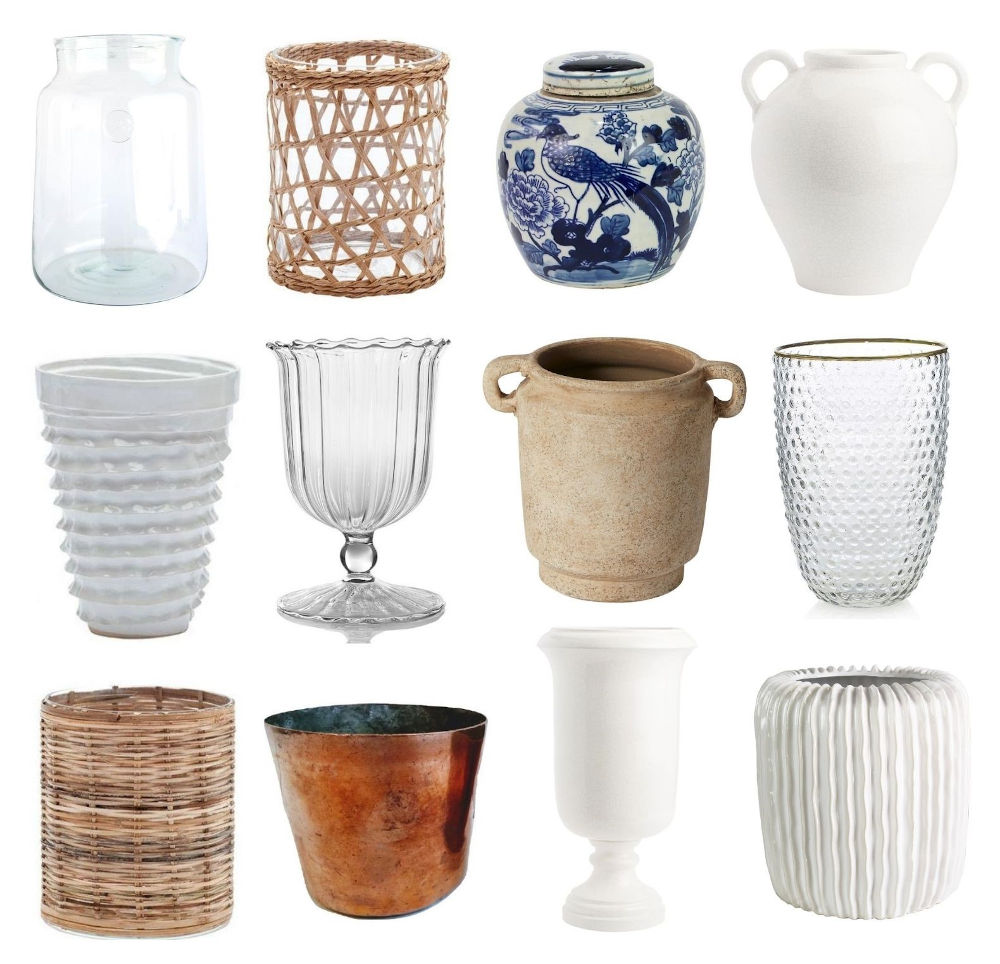 Top, left to right: Mason jar vase / Woven hurricane / Blue and white ginger jar / Double handle vase
Middle, left to right: Aimee vase / Glass pedestal vase / Pot with handles / Glass beaded vase
Bottom, left to right: Rattan hurricane / Copper pot / White urn / White ridged vase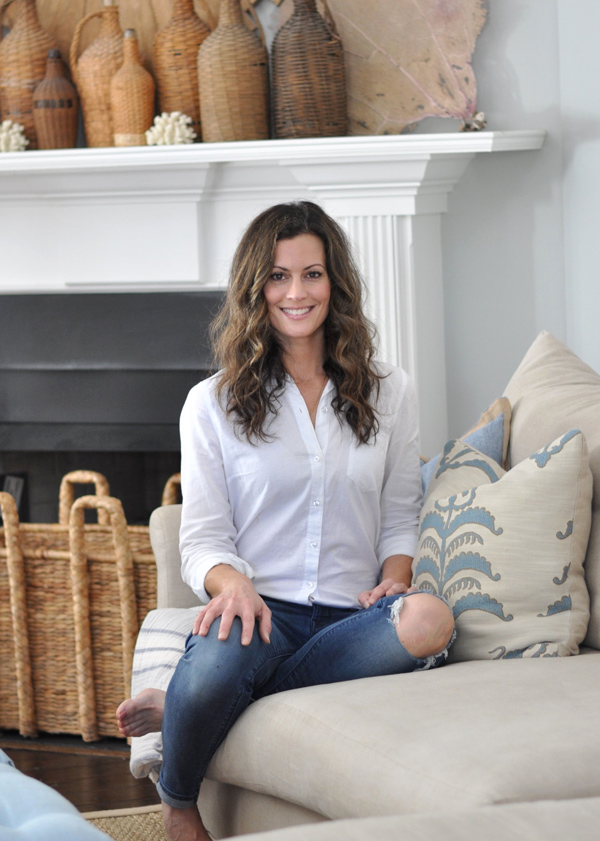 Hello and welcome to Bungalow Blue Interiors!
I'm Kelly, interior designer, stylist, hostess with the mostest and editor of my blog, where I share pics of my work, my own home, décor projects, entertaining hacks, where to find the best decorating deals and all the beautiful things that are currently inspiring me!