6 TIPS FOR SCORING AT THRIFT AND CONSIGNMENT SHOPS
I was recently having a poolside conversation with a friend who was looking for some end tables for her living room and about fell off my Adirondack chair when she said she had never set foot inside a consignment shop! Most of the furniture in my house is from antique/thrift/consignment shops; I LOVE the thrill of the hunt, but more than that, I love the fact that when someone comes into my house, they can't point to each table, chair or other accent piece and know exactly which big box store it came from. There is such a treasure trove of goodies just waiting to be found, but it can definitely seem overwhelming if you don't have a plan of attack. Today, I thought it would be fun to share some of my favorite tips for scoring at thrift and consignment shops – how to find what you're looking for, how to save money and what to keep in your wallet or glove box for unexpected stops in your favorite shops!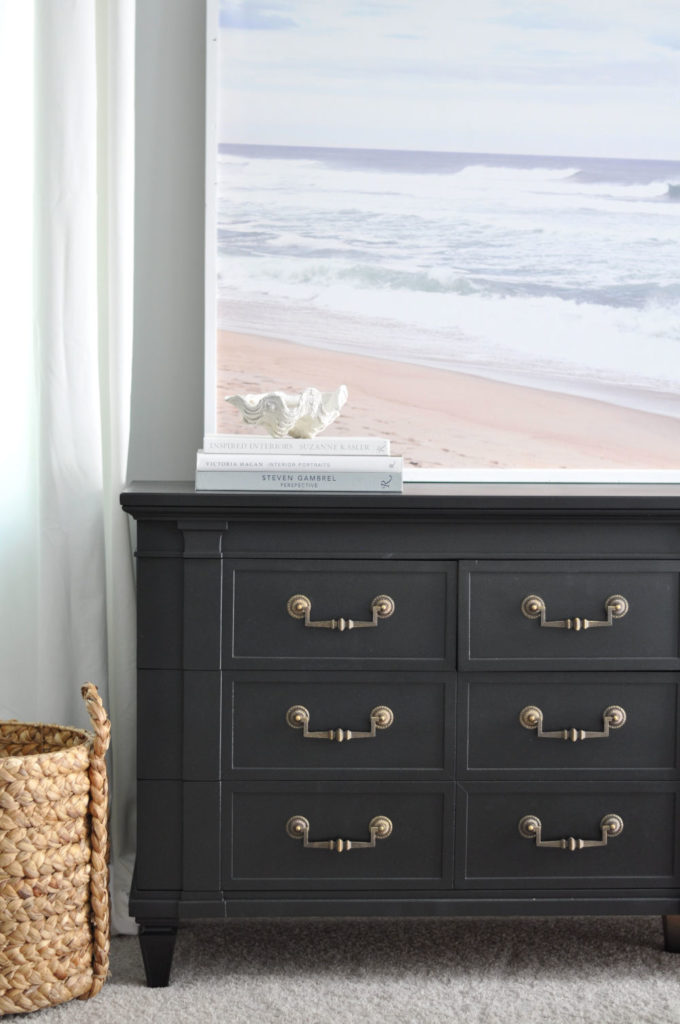 SHOP OFTEN. Thrift and consignment stores are always rotating in new items because people are constantly dropping their stuff off, so, while I've seen some bloggers say not to frequent the same thrift or consignment store more than a couple times a month, I completely disagree. There have been times when I've gone back in to buy something I had my eye on a couple days before and there was a whole new treasure trove of goodies that were fresh out on the floor. I ended up coming home with a pair of antique wicker outdoor chairs for a steal! If you're nearby one of your favorite thrift/consignment/ReStore/ antique shops and have the time, definitely pop in to see what's new!
IF YOU LIKE IT, BUY IT!! There's nothing worse when thrifting than not buying something you had your eye on, then regretting it and going back for it, only to find that someone else nabbed it! If you like something, but aren't sure if you really, really want or need it, carry it with you or ask the cashier if he/she could hold it up front for you while you look around the rest of the store. Some consignment shops that I frequent often, whose employees know me from my frequent visits, will even let me take small furniture pieces home with me to try out. It doesn't hurt to ask – they want to make a sale as much as you want to find the right piece!
NEGOTIATE PRICE. Thrift shops are the one place where you'd be crazy NOT to negotiate price for something you really want. Most places have so much inventory that they need to move or have items that have been sitting in the shop for a while and want to get rid of them. Unless the price is just absolutely too good to be true, I definitely say make a fair offer and go from there!
Many consignment shops will even show price decreases by date on the tag; so, for example, an item will be full price for thirty days or so and then it will show a discounted price for the next thirty days and then another discount after that, if the item has not sold. While this isn't negotiating, it's definitely something to keep in mind when frequenting consignment shops!
KEEP A LIST OF THINGS YOU'RE LOOKING FOR. I keep a running list of things I need or want to look for and keep it in my car or my wallet so that on that off chance I make an unplanned stop in a store, I don't pass something over that I might have been wanting. I know this sounds ridiculous and that, if you have to keep a list of things you want, maybe you don't really need it all, but there have been many times that I've been so overwhelmed by all the goodies that I simply forget what it was I stopped in for in the first place!
ALWAYS MAKE A THOROUGH INSPECTION OF A PIECE YOU WANT TO BUY I've never heard of a thrift or consignment shop taking returns on an item, so always, always make sure to inspect a piece thoroughly before buying – make sure there are no chips, cracks, breaks, tears, etc. On the other hand, if there are any of the aforementioned defects and you still want the piece, use that as a bargaining chip! The pair of tortoise end tables I found for Lydia's room had a chip in the corner of one of the glass tops; I knew I could get another piece of glass cut to fit for next to nothing, so I offered a lower price and ended up getting it!
BRING MEASUREMENTS AND A TAPE MEASURE I always keep a list of measurements of spaces for which I'm needing a piece or furniture and carry a small, tailor's tape measure in my glove box so I'm prepared for unexpected stops into a shop. Some shops will let you take a piece back to see if it will work, but if it's too big to fit in your car or, if a shop doesn't offer this service, you can always ask them to hold it just until you get home and measure.
What are some of your favorite thrifting tips? Be sure to share them in the comments below!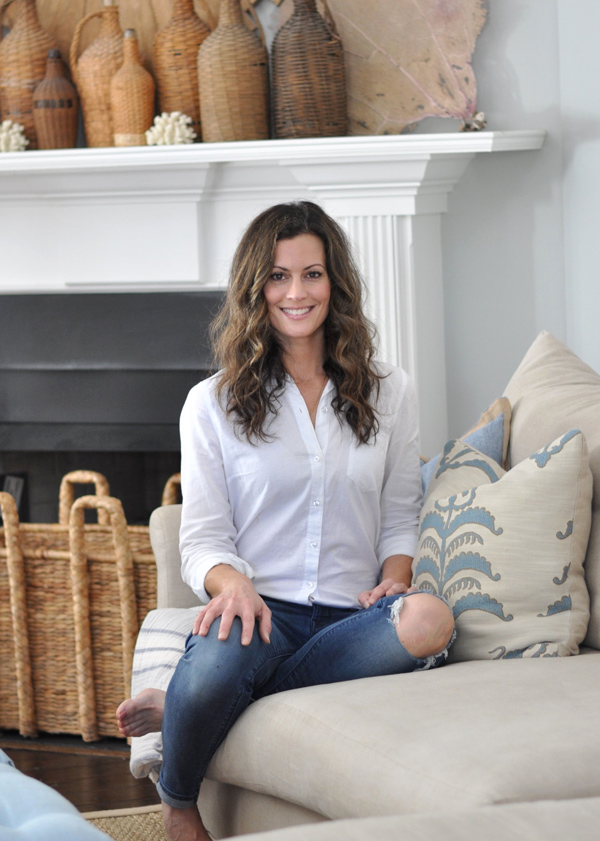 Hello and welcome to Bungalow Blue Interiors!
I'm Kelly, interior designer, stylist, hostess with the mostest and editor of my blog, where I share pics of my work, my own home, décor projects, entertaining hacks, where to find the best decorating deals and all the beautiful things that are currently inspiring me!