USING FLOWER FROGS FOR ARRANGEMENTS
I've been arranging blooms far longer than I've known what a flower frog is, but ever since I discovered them, they've been a favorite must-have for gorgeous arrangements and centerpieces! A flower frog is made out of glass, pottery or metal with a bunch of holes in the top and which is made to sit at the bottom of a vase to hold stems of a flower in place. An added bonus is that they're also so fun to collect!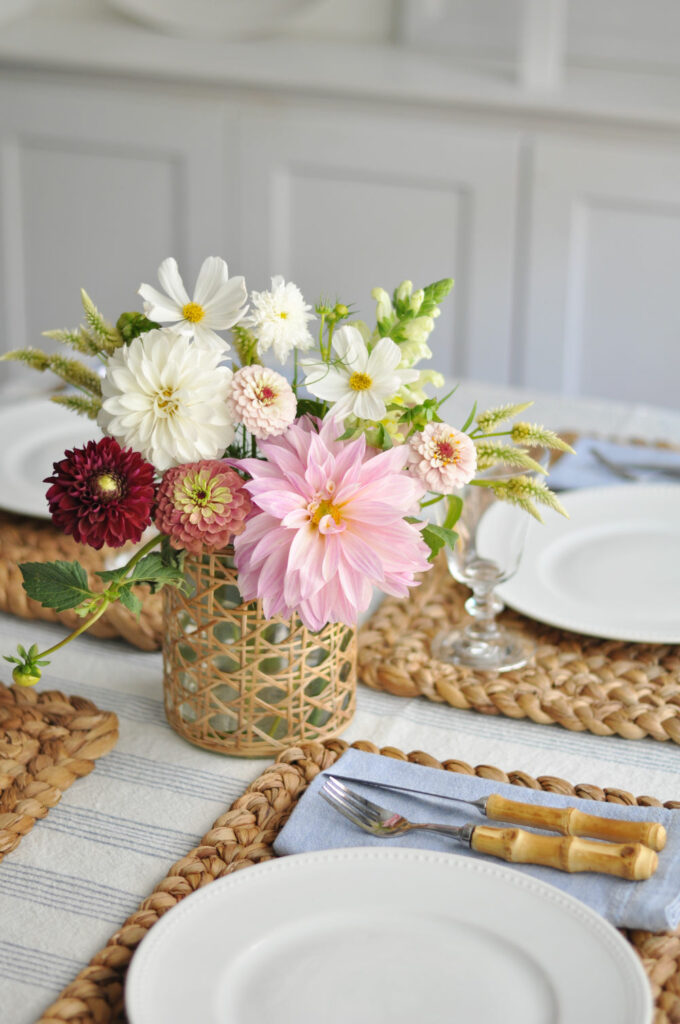 Using them is supposed to be much more eco-friendly than floral foam and a whole lot easier than using scrunched up chicken wire, neither of which I've ever tried, but I have made a grid across the top of my vases with Scotch tape and, I have to say, considering I change out my water daily, using a flower frog is SO much easier than having to re-tape and then rearrange every time.
After having seen a bunch of glass flower frogs in my antiquing and thrifting adventures, I finally asked someone what they were and since then, I scoop them up anytime I see them. They come in all different sizes and can even be used on their own on a table (as long as you don't overfill the water).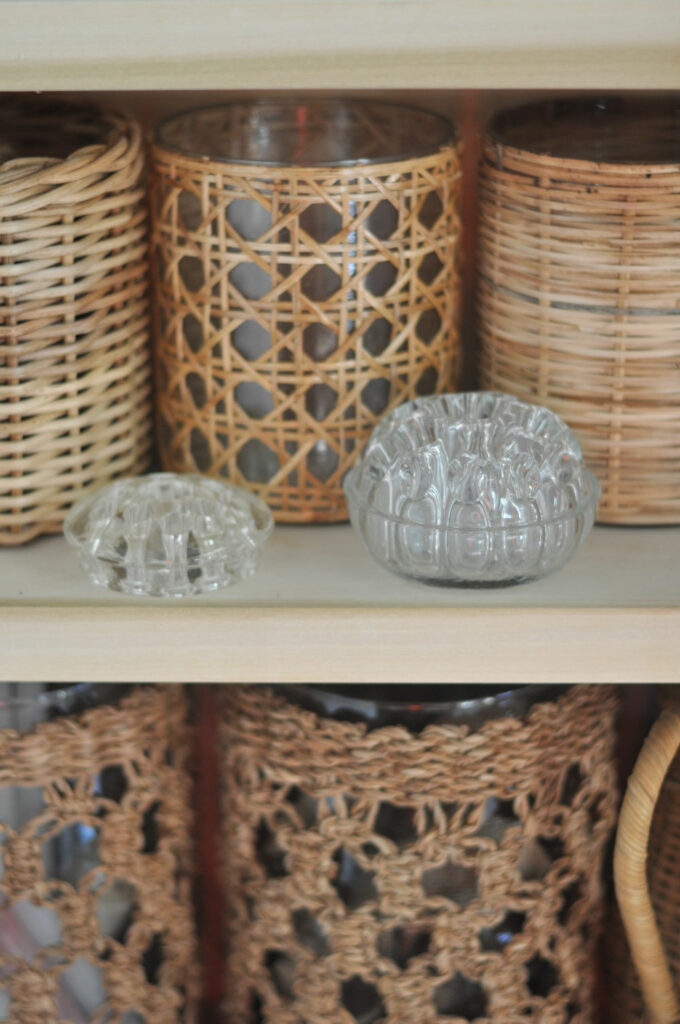 Arranging blooms with a flower frog is like a dream! The holes keep the stems in place and they make the arrangement look so much fuller and equally spaced. The arrangement below did not have enough blooms to fill this size vase on its own, but after putting a flower frog at the bottom, it filled out beautifully: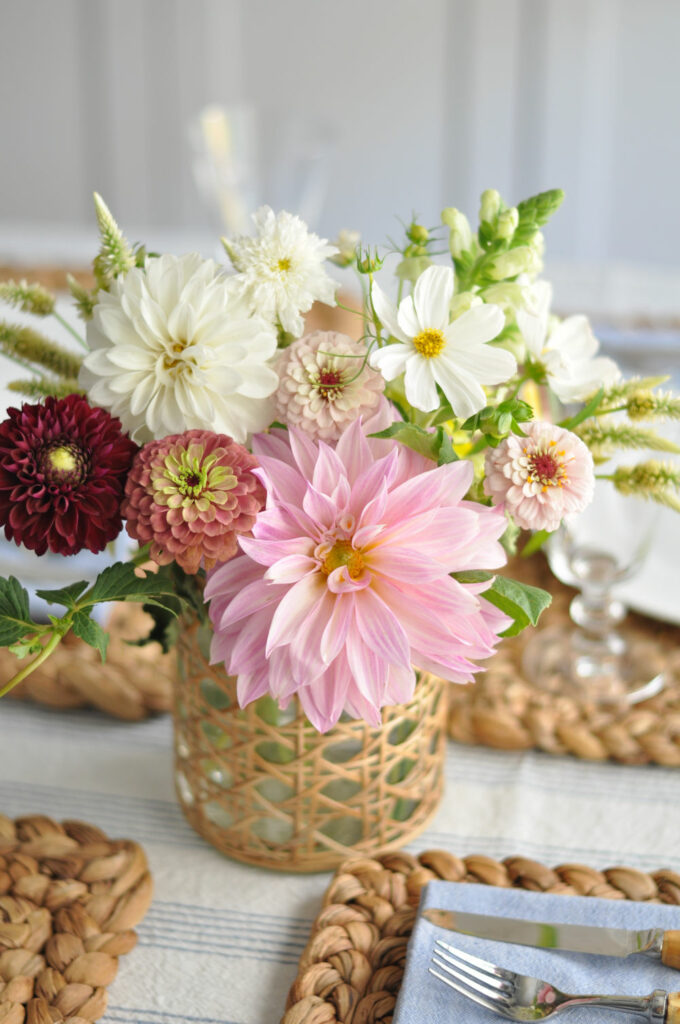 I've found mine at thrift, consignment and antique shops; I can't tell you how many of these I've passed over the years, just not knowing what they were! I usually spend around $10 or less on mine, but there are quite a few vintage and new ones you can find online, too. I prefer the glass over the metal ones, but that's just me. THIS is a great price for a set of six different sized, antique glass flower frogs! I also love THIS ONE, THIS ONE, THIS ONE and THIS BIGGIE.
Have a wonderful weekend!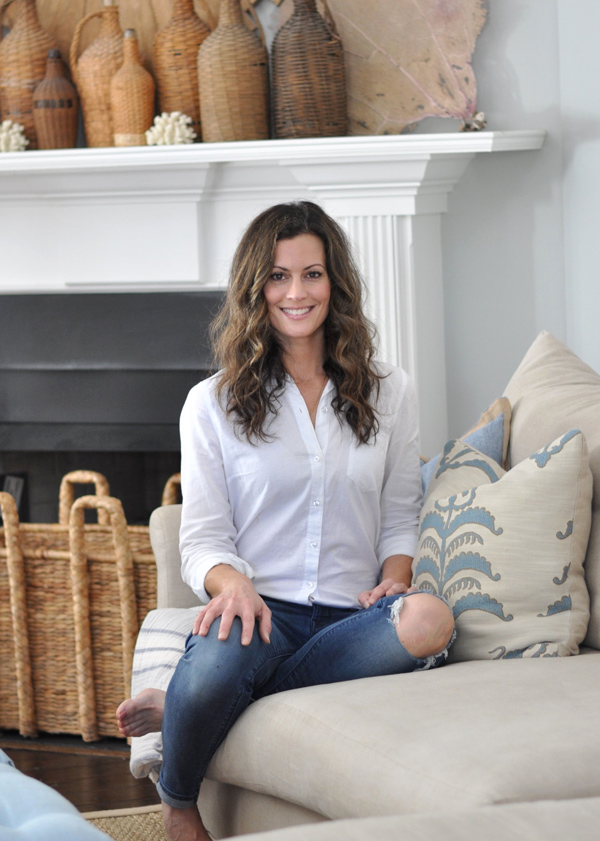 Hello and welcome to Bungalow Blue Interiors!
I'm Kelly, interior designer, stylist, hostess with the mostest and editor of my blog, where I share pics of my work, my own home, décor projects, entertaining hacks, where to find the best decorating deals and all the beautiful things that are currently inspiring me!