transitioning from a crib to a big girl bed
When I was pregnant with Lydia, long before I even knew I was actually having a little girl, all I could think about was a nursery centered around a gold Jenny Lind-style crib. The day we had our ultrasound which, indeed, confirmed our little bundle was a baby girl, I ordered this crib and immediately had it painted Champagne Toast by Ralph Lauren Regent Metallics. It was – and still is – my favorite part of Lydia's nursery.
Well, here we are two and a half years later (I still can't wrap my head around how fast the time went) and she's not only starting to run out of room in her crib, but we are also getting closer to needing it for baby bear's nursery. The thing is, even though she is 2.5 she isn't exactly ready for a big girl bed. My child has always been super curious about everything and wants to be around us 24/7 so, even though we go through our whole routine every night before bed, it still takes her at least 30 minutes most nights (and sometimes more) to settle herself once we leave the room (and that entails playing with her lovies in her crib, talking to herself and looking straight at the monitor and yelling for momma to come get her).
I know the only way she could sleep in her big girl bed would be if I were to lay in there with her until she falls asleep, otherwise, she would be all over the room, pulling books and toys out and having herself a grand old time, but I feel like doing that would defeat all my efforts over the years to get her sleeping through the night and not having to run in there every time she kicks the covers off or semi wakes up for a minute before drifting back off to sleep. I know she is about to undergo some serious adjustments once the baby gets here and I feel like sticking to routine as much as possible would help her tremendously, but I also know I need to start transitioning her slowly, as well.
Luckily, she LOVES her big girl bed that Daddy made for her room before she was born! (You can find the plans we used to make it here; it's aptly named the "Lydia" bed) We read books there and lay together after reading stories and saying our prayers at night, talking about all the fun things we did that day, but she very rarely ever asks to stay and sleep in it….
With baby boy making his debut in the next six weeks or so, it just doesn't make sense to buy another crib, so I figure I will start out by getting her to take naps in her daybed. Any suggestions of how to make that transition easily? And, more importantly, how to get her to stay in it? Or, am I crazy and I should just leave her sleep in her crib for as long as she wants?
Hope you're all off to a great start this week!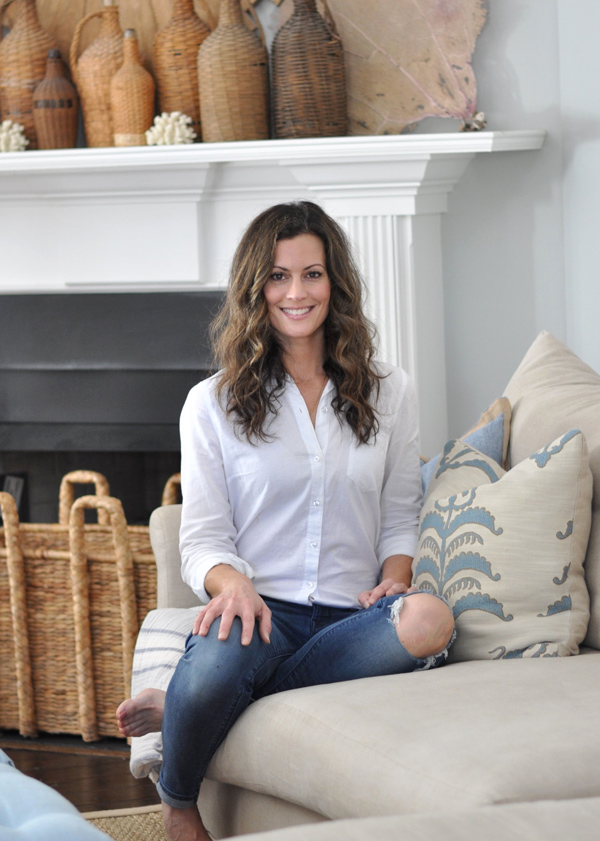 Hello and welcome to Bungalow Blue Interiors!
I'm Kelly, interior designer, stylist, hostess with the mostest and editor of my blog, where I share pics of my work, my own home, décor projects, entertaining hacks, where to find the best decorating deals and all the beautiful things that are currently inspiring me!