TIPS FROM A PRO: HOW TO KEEP MYRTLE TOPIARY HAPPY AND HEALTHY
If you have been following along here for a while, you know I am mildly obsessed with myrtle topiary; they're the perfect decorative accessory, in my opinion, because they add so much texture, interest and a pop of fresh color, not to mention the fact that they're just so beautiful and elegant! As much as I love them, though, I have a really hard time keeping them happy and alive, so I'm beyond thrilled to be sharing some tips from a pro today on how to keep them thriving for years to come!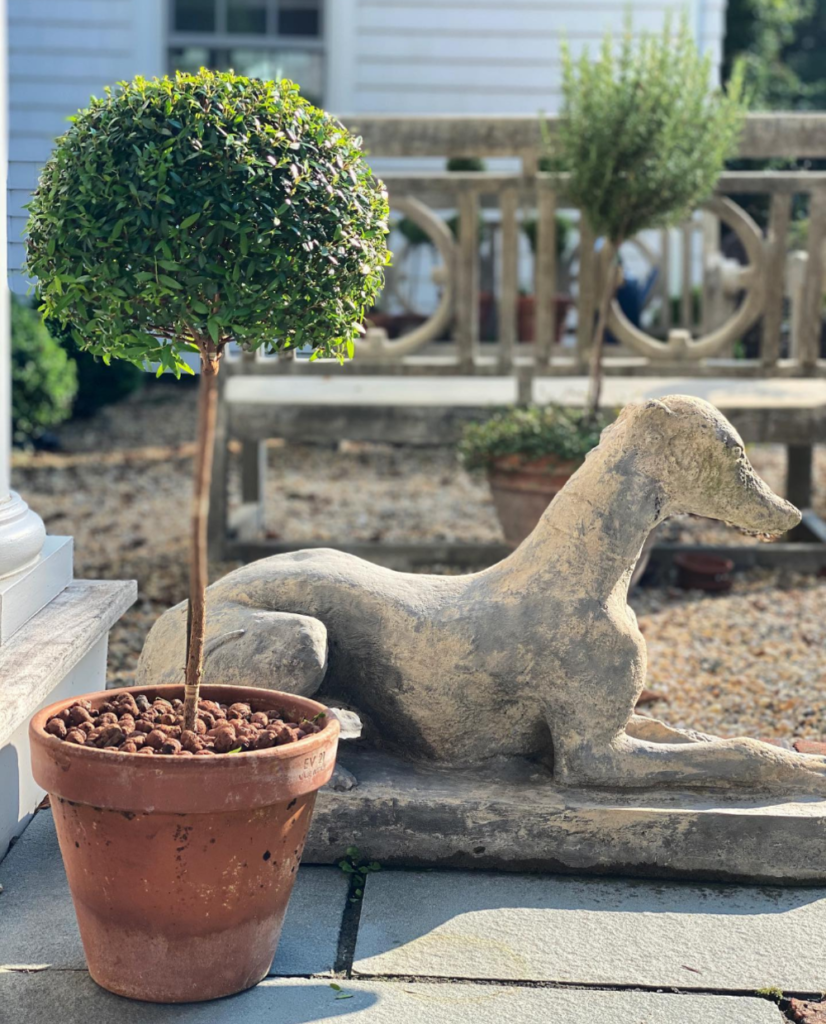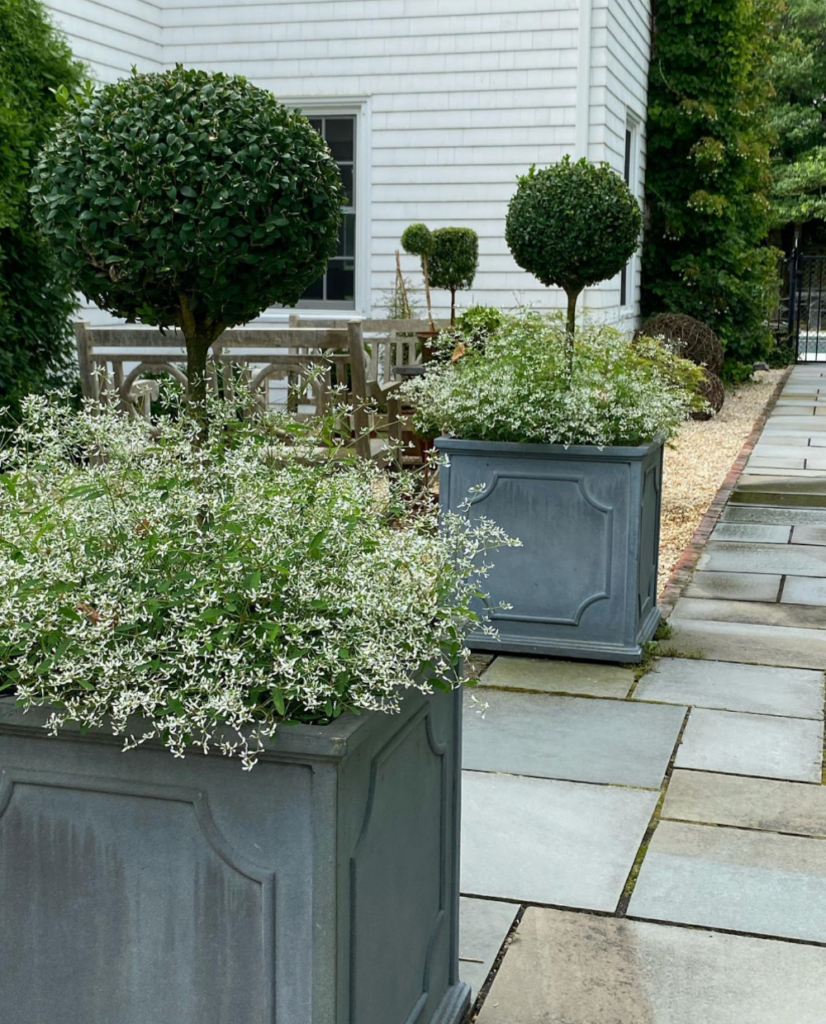 I first stumbled upon Mary Stone's feed on Instagram via NY Topiary, who has featured her gorgeous topiaries pretty regularly. She has quite the collection of gorgeous, expertly trimmed topiary in all sizes both in her home as well as in her landscape and they are nothing short of extraordinary! I asked Mary if she would mind sharing some tips here today to keep them thriving and happy and she graciously agreed! Here are Mary's biggest tips for happy, healthy topiary: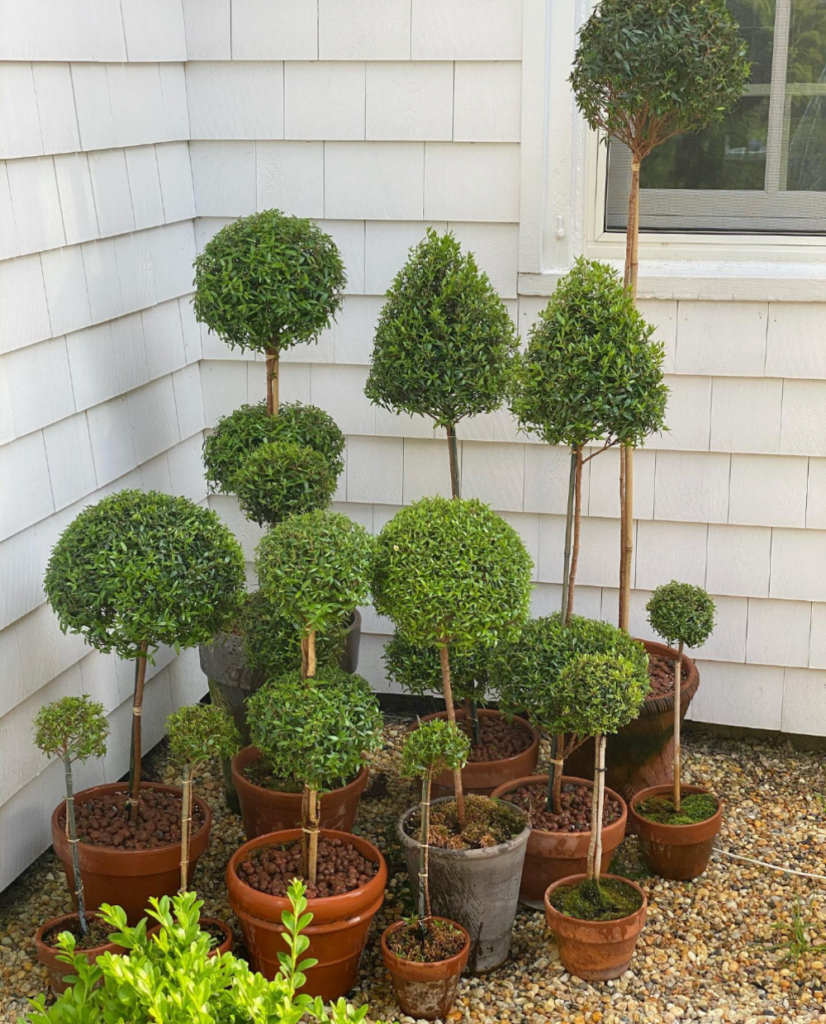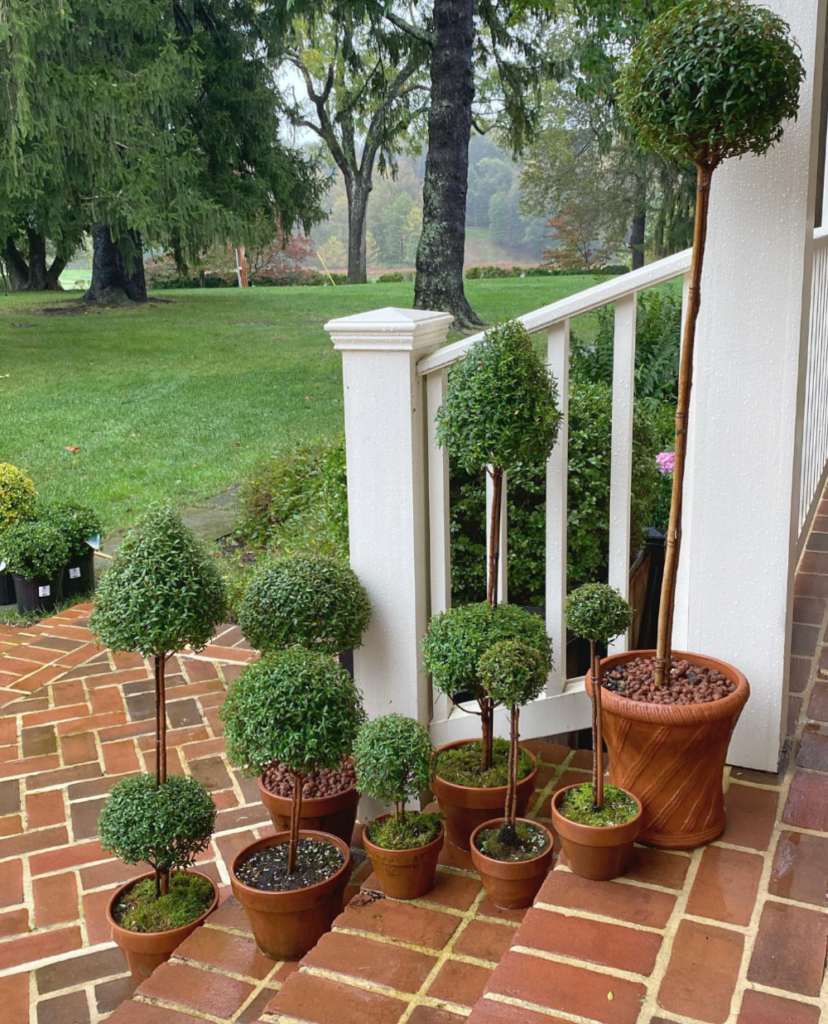 INDOOR AND OUTDOOR MAINTENANCE Myrtle topiary love sunlight! The flowering myrtle will thrive indoors in high sunlight and appreciates being kept outdoor during the spring and summer (just not in direct sunlight, or it will burn). We are lucky to live in Florida, where the plant can be kept outside most of the year! Protect your topiary against wind and temperature changes. Extreme salt wind can burn the leaves, so bring your plant inside, or cover it.
WATERING. DON'T let your Myrtle dry out! Keep soil evenly moist by soaking through until water drains from the bottom. To mist or not to mist? It depends on the climate. DO NOT mist if the plant is in a humid environment because this can contribute to fungus!
TRIMMING. Trim approximately every two weeks to produce a compact ball shape. Tip – pour alcohol over the blades of your clippers between trims to prevent the spread of fungus or disease.
FERTILIZING. If your plant is outdoor all year, fertilize once a month. Otherwise, fertilize only during the growing season, which is from March through September. Mary recommends Miracle Grow once a month during the growing season.
POTTING & REPOTTING. Topiary can live in small pots for a long time! However, if you notice little or no re-growth, it may be time to repot them. To repot, trim the root ball and repot in the same pot with fresh soil. For better drainage, add some Perlite. Decorative moss on the soil adds a nice touch, too! I like moss found in the woods, but you can also purchasse some on Etsy or Moss4U.
PEST/DISEASE CONTROL. Topiary are prone to fungus in humid environments. Use Neem Oil or Fungi-Onil and once a year, soak the soil through with the fungicide.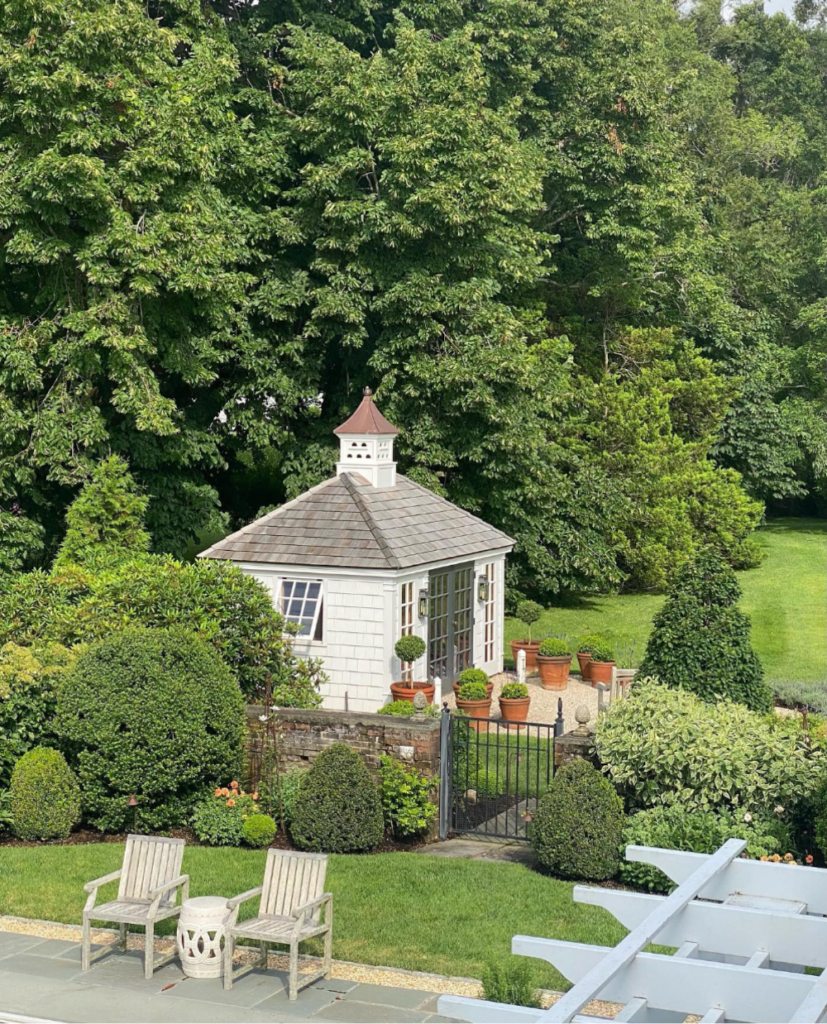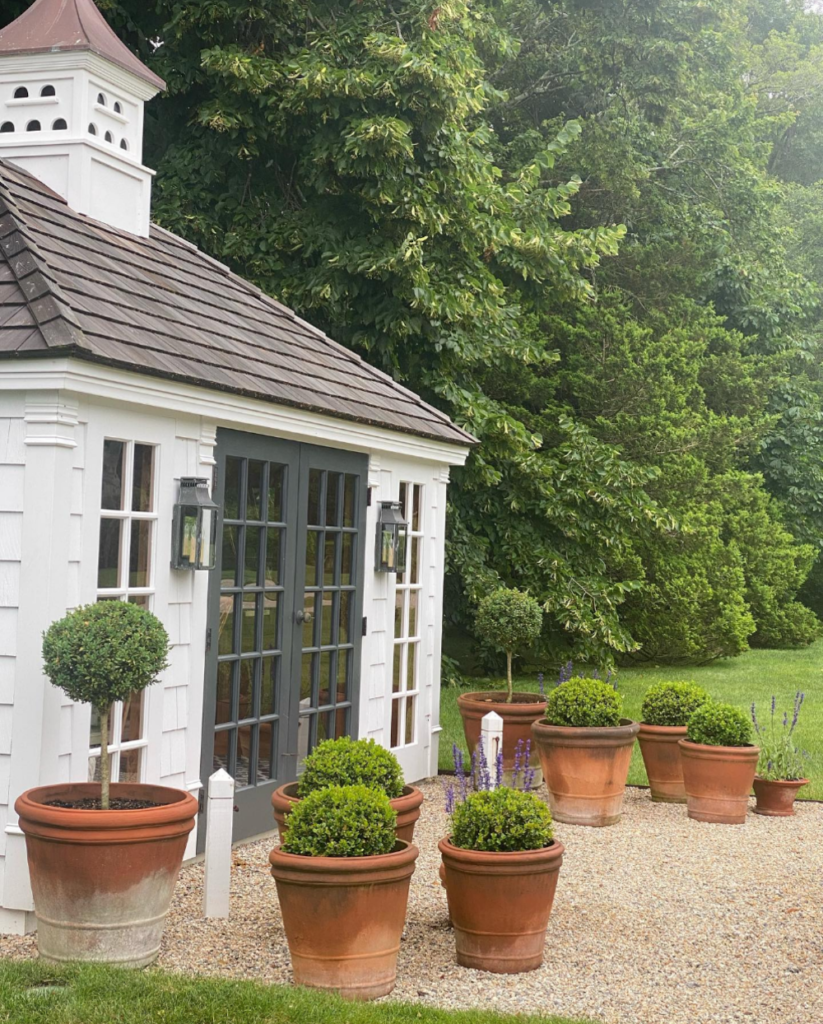 And for those of you who, like me, live in an area where myrtle topiary are practically impossible to find, here are a few places I've sourced them in the past. Many of them come from Etsy, HERE, HERE, HERE and this great deal for a set of four HERE.
Have a great week!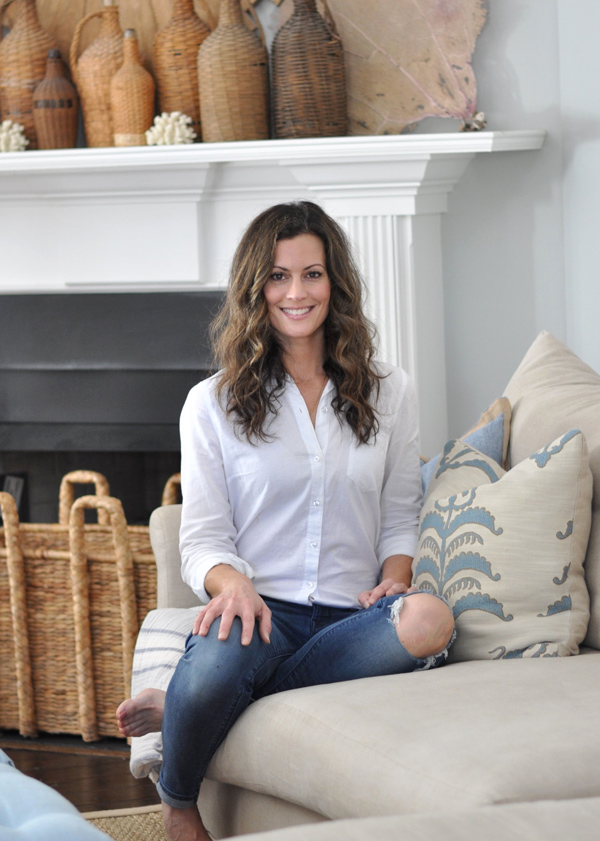 Hello and welcome to Bungalow Blue Interiors!
I'm Kelly, interior designer, stylist, hostess with the mostest and editor of my blog, where I share pics of my work, my own home, décor projects, entertaining hacks, where to find the best decorating deals and all the beautiful things that are currently inspiring me!