It's been a long time since I've popped in here on the blog, but with the change in the weather the last couple months, I feel refreshed and ready to get back to regular posting! As usual here in the south, we have three or four days of spring–like weather and then the heat creeps in quickly, but this week we have super mild temps that make it truly feel like a real spring season, which makes me want to do cartwheels across my front lawn (if it wasn't covered in three inches of pollen, that is).
I thought the best way to ease back into blogging was to share a few snippets of life around here the last few weeks. If you follow me on Instagram, you know that means a lot of table settings and spring blooms, but I've gotten lots of DM's for sources for some things, so I thought I'd do my best to share them below each pic!
My muscari could not have been more beautiful this year! I had high hopes they would have lasted long enough to make it to my table for Easter dinner, but they petered out right after Palm Sunday with all the heat. They were the most amazing purple, though, and smelled amazing!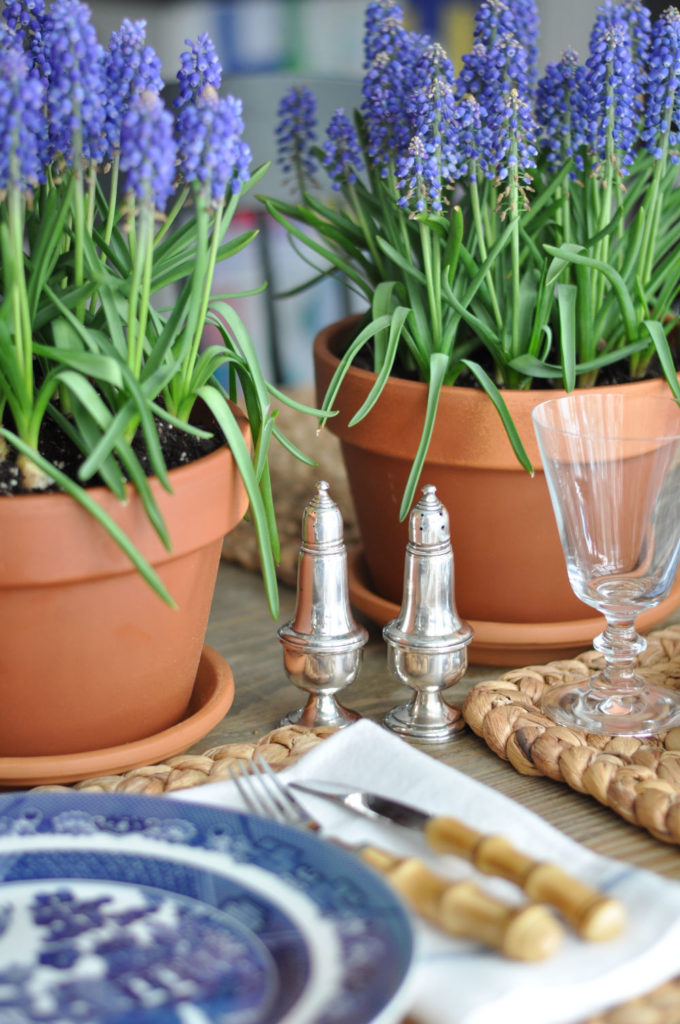 French wine glasses / Similar bamboo flatware / Water hyacinth placemats / Similar antique salt and pepper shakers
My friend Sarah owns a local sustainable flower farm and had the most incredible daffodils this season! Little miss and I grabbed a handful of them and they looked so pretty in a tiny ironstone pitcher (which also made it super easy to move them around constantly, I just loved them so much!)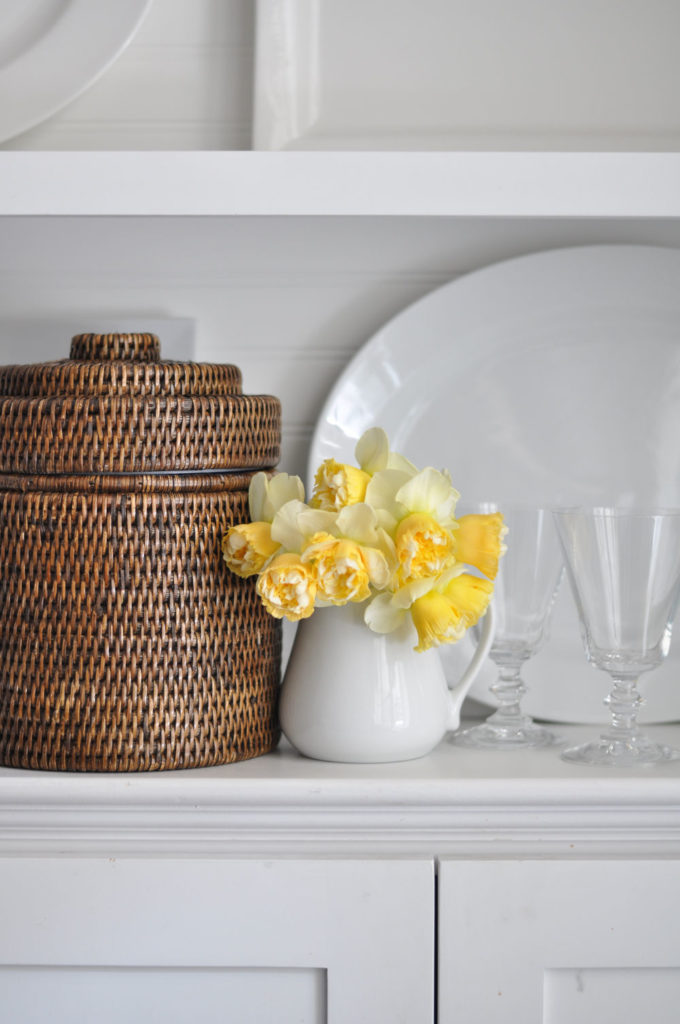 Rattan ice bucket (another, more budget-friendly option here) / Similar ironstone pitcher /
I had never seen white geraniums before but boy, did these beauties stop me in my tracks! I could actually see these from the road and had to turn around to grab some! Geraniums require a lot more sun that I get on my dinner table, so during the day, I left them to it on the deck and then in the evenings, they would sit at the end of our table while we ate! I'm so obsessed!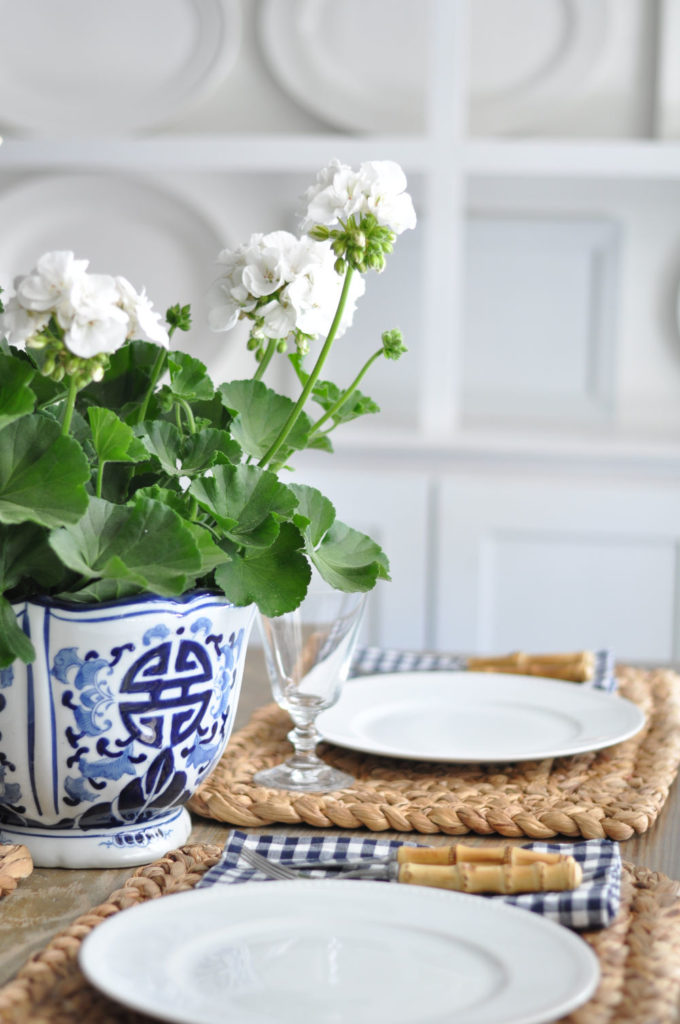 Similar blue and white chinoiserie pot here and here / Navy gingham napkins / Water hyacinth place mats
The second we put away our Christmas decorations, my four year old started asking for Easter decor, so a bunch of little white bunnies started popping up everywhere immediately, lol. Also, these daffodils moved around my house as much as I did, I loved them so much!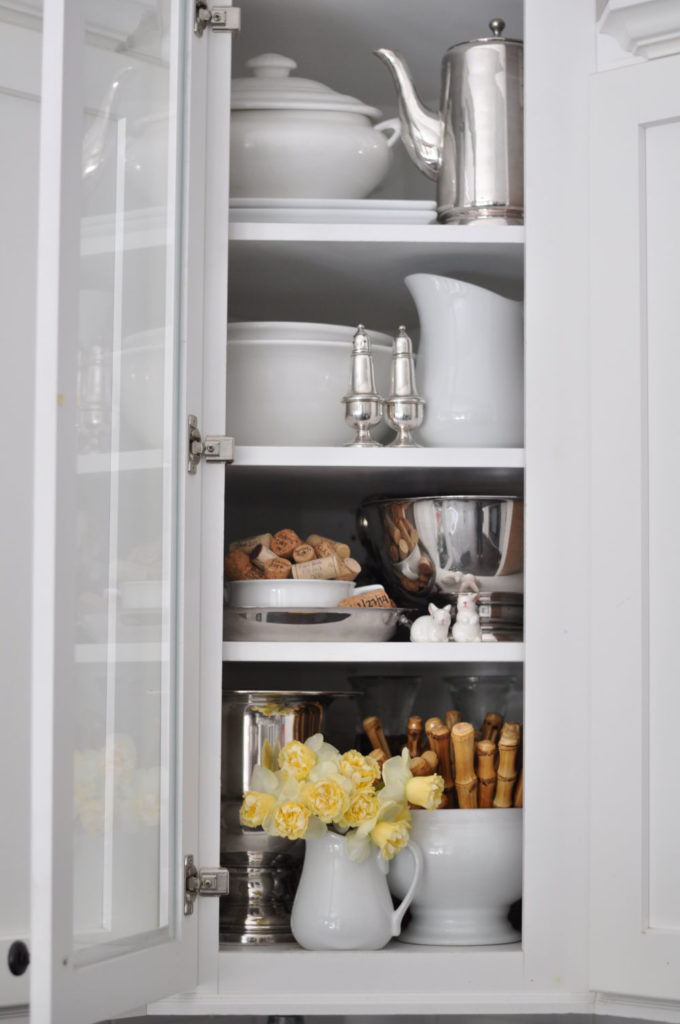 Similar ironstone pitcher / Similar ironstone soup tureen / similar silver champagne bucket
I don't know if it was the three inches of pollen coating everything or what, but I have really been feeling pale yellow lately, not to mention these gorgeous posies from my friend Sarah! They were the perfect pop of color to add to my table and I especially loved them in silver mint julep cups!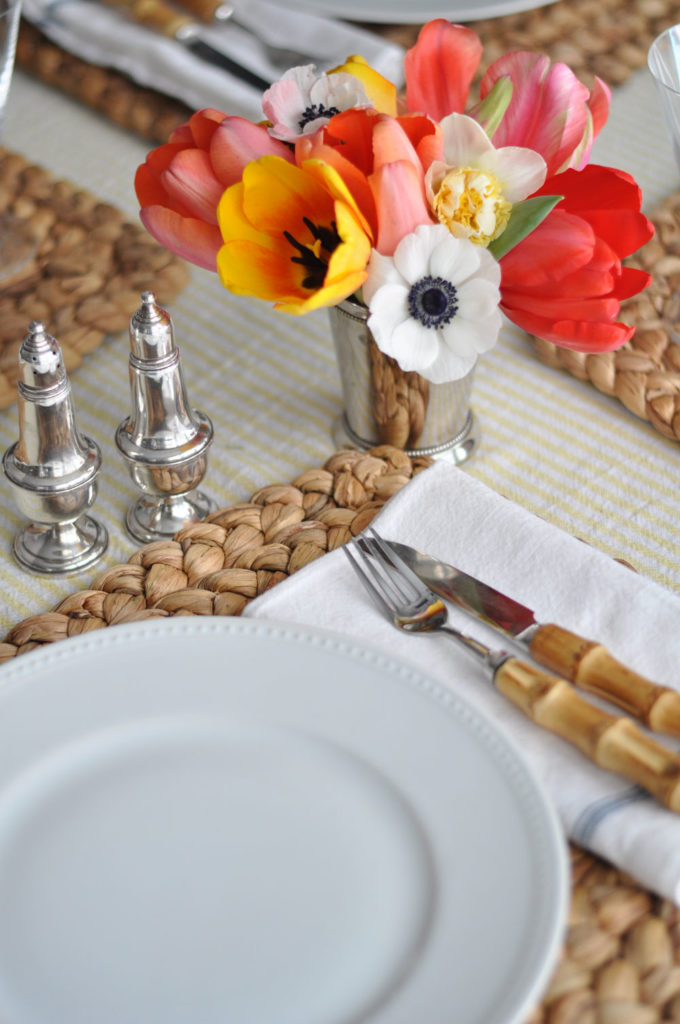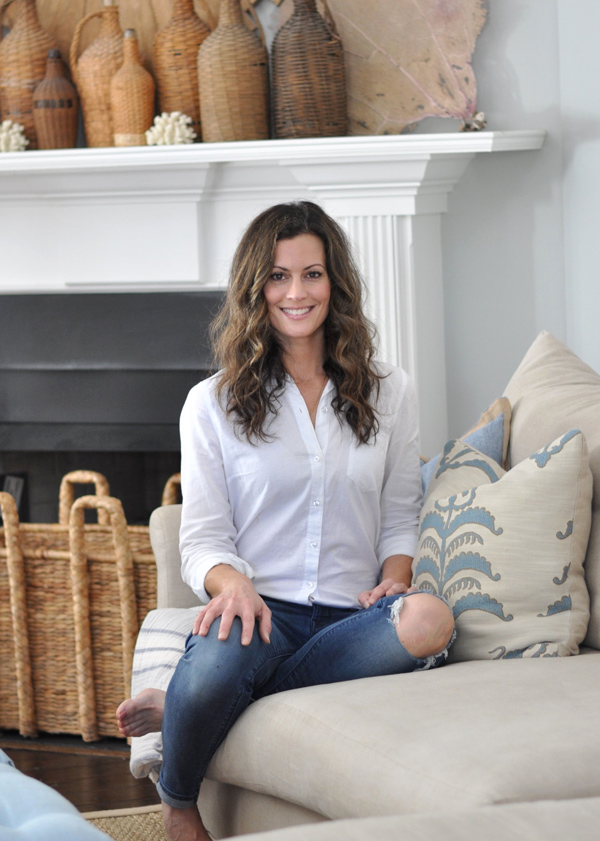 Hello and welcome to Bungalow Blue Interiors!
I'm Kelly, interior designer, stylist, hostess with the mostest and editor of my blog, where I share pics of my work, my own home, décor projects, entertaining hacks, where to find the best decorating deals and all the beautiful things that are currently inspiring me!