It already feels like summer around here, so I'm switching gears for a quick minute to share one of my favorite salads that is constantly on repeat here during spring and summer months – panzanella! Growing up in a Greek/Italian household, we always had a version of this on our dinner table; it's the perfect side dish for grilled chicken and tastes amazing when you add some roasted shrimp.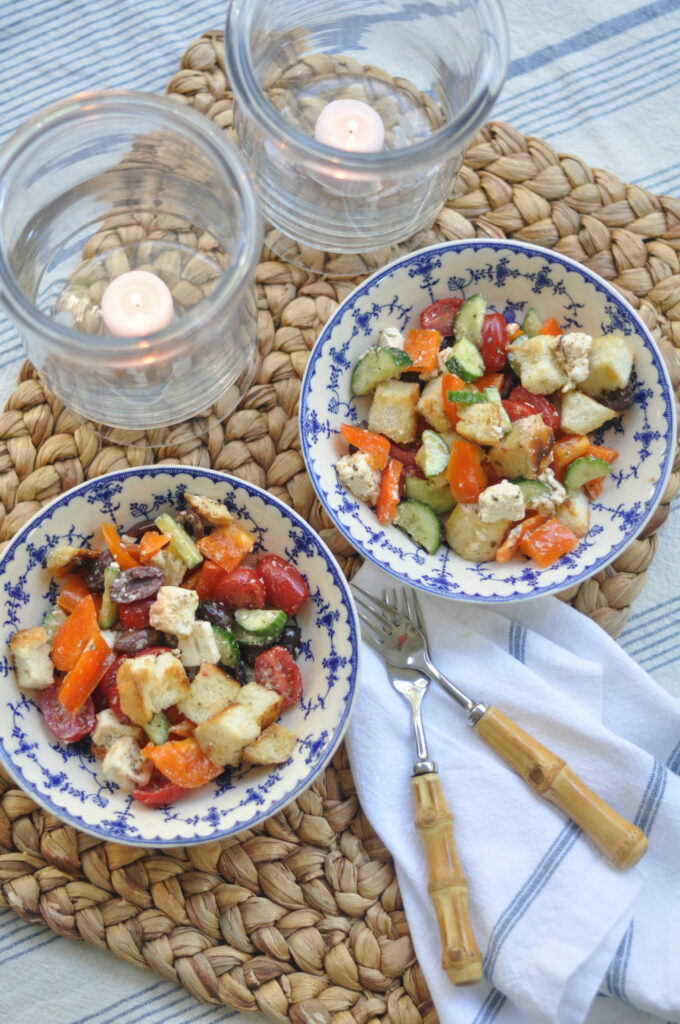 This tastes best when made a few hours before you're ready to eat; I leave it out on the counter, but mix in the homemade croutons right before serving so they don't get soggy. I've made this so many times, I could honestly whip it up in my sleep! Any time I've made this for guests, they always ask me for the recipe, which you can find HERE.
I also thought I'd share another fan favorite with my littles and hubby, gouda mac and cheese, since I made both of these last night (mostly out of guilt for sneaking some of little man's Easter chocolate, lol). I don't make this often, so it's always a crowd pleaser when I do!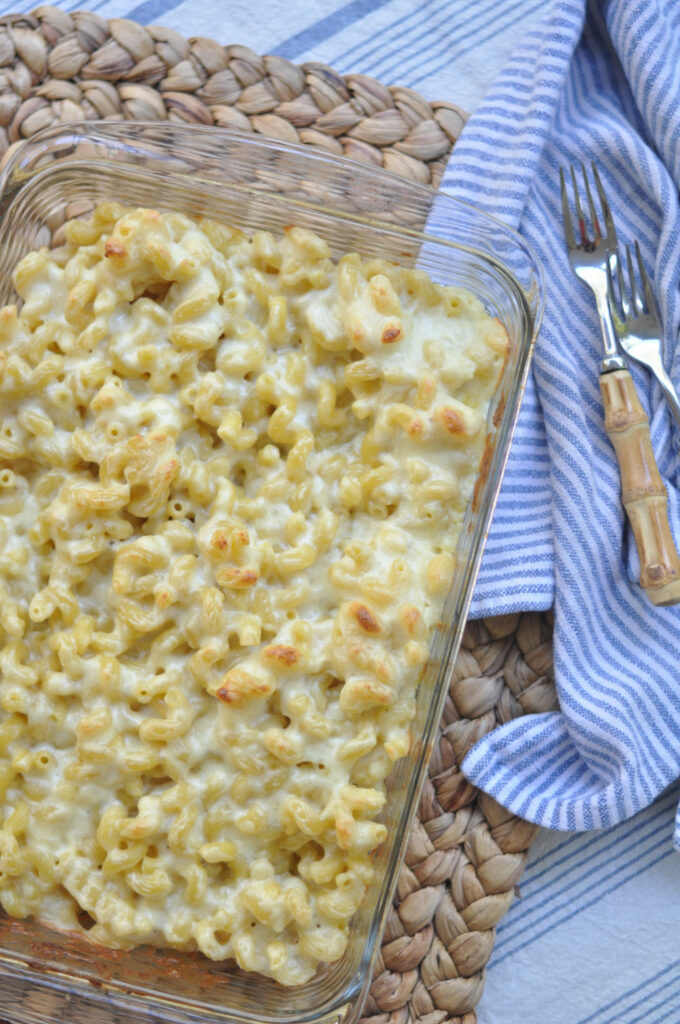 Here is the recipe:
16 oz pasta, cooked al dente
4 TBS butter
2 1/4 cup milk
1/2 cup flour
3/4 cup heavy cream
1 pound gouda, shredded
1/2 pound cheddar
Salt + pepper, to taste
1 tsp ground mustard
Melt butter over medium heat, then add milk and bring to a near boil. Reduce heat to medium and sprinkle in flour, whisking vigorously for 1-2 minutes. Mixture should be thick and boiling. Slowly add cream, while whisking, then add salt + pepper, mustard. Reduce heat to low and stir. Add cheese and mix thoroughly, then add pasta and cook at 375 degrees for 20 minutes until golden brown.
Happy Thursday!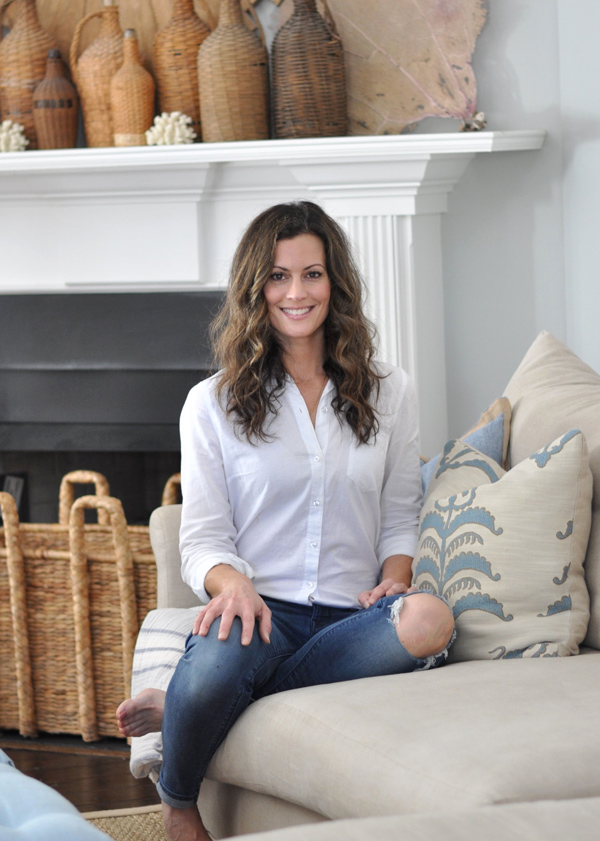 Hello and welcome to Bungalow Blue Interiors!
I'm Kelly, interior designer, stylist, hostess with the mostest and editor of my blog, where I share pics of my work, my own home, décor projects, entertaining hacks, where to find the best decorating deals and all the beautiful things that are currently inspiring me!