THE ALL NATURAL WAY I KEEP MY LINENS BRIGHT WHITE
I'm such a glutton for punishment when it comes to white linens, be it bedding, bath towels, even tablecloths and dinner napkinsw, not to mention, all the white eyelet for myself and little miss, come spring and summer! Much to my dismay, though, it doesn't take long before they're dingy and gray. I got rid of all laundry detergents and brighteners that are full of chemicals long ago, but none of the many natural, non toxic laundry brighteners I've tried ever really got my linens back to their original crisp white, either.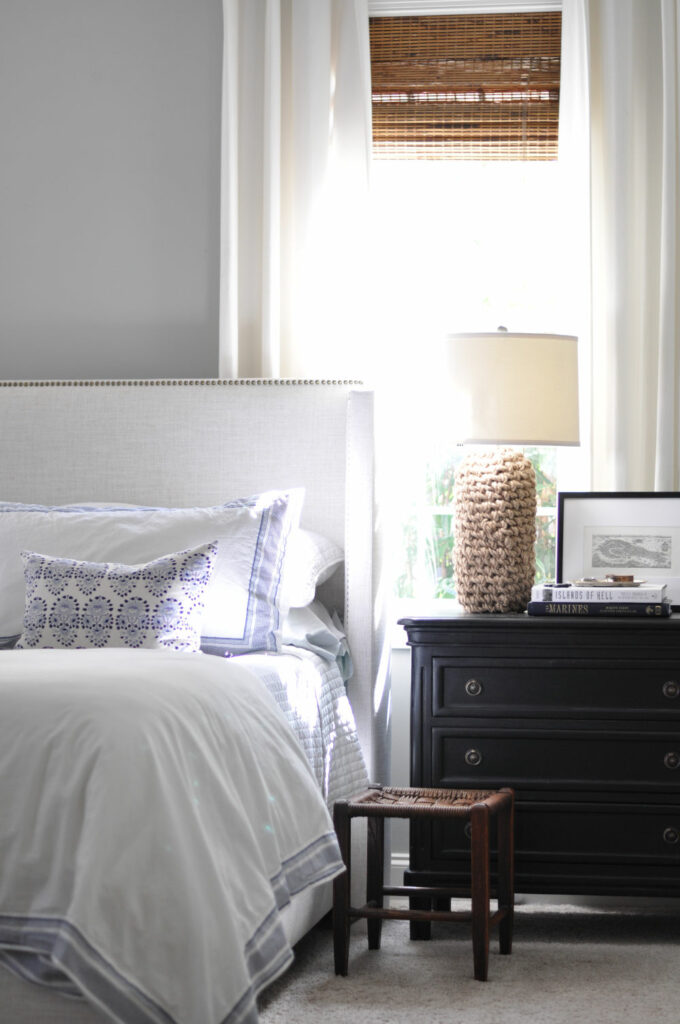 I was telling my mother on her last visit about my frustration trying to get the duvet in the master back to its original bright white (it looked almost gray against the coverlet) when she asked if I had tried baking soda and vinegar yet. It was like a light bulb went on in my head. I buy baking soda and distilled white vinegar in bulk every time I make a Costco run, and use it for everything from scrubbing my shower to cleaning my oven and washing my windows, I couldn't believe I had never thought about it for my bedding. I couldn't get the duvet off the bed fast enough to try it! Here's how I did it:
-Pour 1/2 cup baking soda in the powder fabric detergent dispenser
-Pour 1/2 cup distilled white vinegar in the automatic fabric softener dispenser of your machine (If you don't have a fabric softener dispenser, you can stop the machine before the rinse cycle and pour it right in with the linens)
-Make sure you use the hottest water setting possible.
The difference was incredible! Not only was the duvet gleaming white, but it was super soft and smelled amazing. Next up, all my bath and kitchen towels!
Duvet and pillow shams– Serena and Lily (similar here)
Lamps – HomeGoods (exact same ones here)
Block print pillow – Motif Pillows
Linen headboard – One Kings Lane (similar here)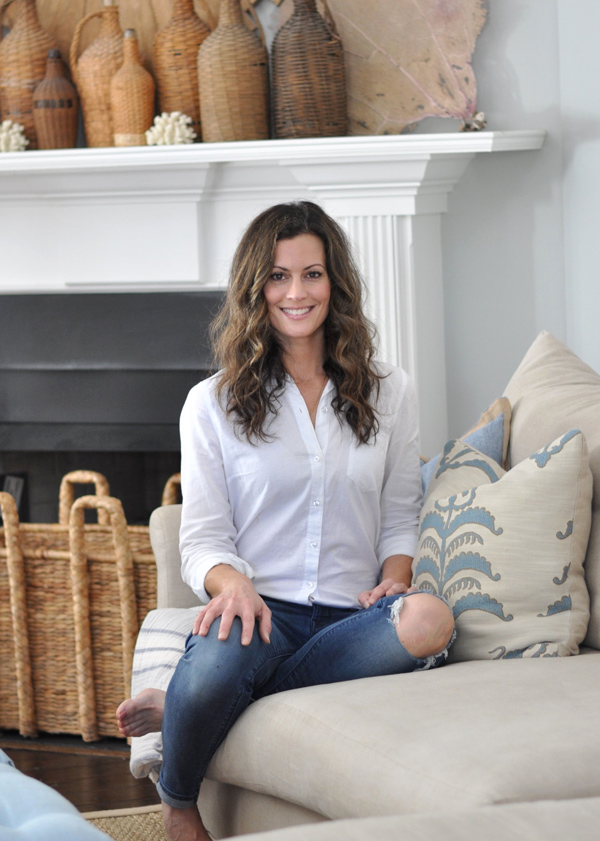 Hello and welcome to Bungalow Blue Interiors!
I'm Kelly, interior designer, stylist, hostess with the mostest and editor of my blog, where I share pics of my work, my own home, décor projects, entertaining hacks, where to find the best decorating deals and all the beautiful things that are currently inspiring me!