pantsuits for paintbrushes
For years I have helped friends, family members, neighbors and clients decorate their homes, tackling everything from painting, refinishing furniture, choosing furniture placement to making window panels and pillows, picking the perfect fabrics, accessorizing and much more. Starting my own interior design business seemed like the only logical next step. So, after successful careers in the worlds of finance and advertising, I bit the bullet, finally giving in to my creative, design-oriented side that was bursting at the seams, waiting for its chance in the spotlight. My love for classic style coupled with unexpected modern twists led me to create Bungalow Blue Interiors and for the first time in my life, my job makes me so happy; I can hardly wait to bounce out of bed in the morning and get to work!
Helping people like me was my motivation for starting my own business: those without an enormous budget who want their homes to reflect their personality and lifestyle. Just because you can't afford high-end furniture or accessories doesn't mean your home can't be beautiful and unique.
While interior design can be a bit intimidating, it doesn't get more approachable than this. I'm not afraid to get dirty-painting, sanding, refinishing; I'm pretty handy with many a power tool, and love any opportunity to transform something you already own with a coat of paint and new accessories. My signature design principle has always been to work with what I have to really allow my personality to shine through in my own home and now I love being able to do that for others.
Need help picking paint colors, shopping for accessories or finding the perfect arrangement for your furniture? I'm your girl. Looking to do a complete décor overhaul and have no idea where to start? Give me a call. Selling your home and need help staging it? No problem. Even if you don't own your home, there are many ways to liven up your rental space and make it truly yours.
Welcome to my blog, a collection of my work, easy décor projects and all the beautiful things that inspire me. I'm so excited to begin this amazing journey and look forward to making new friends along the way!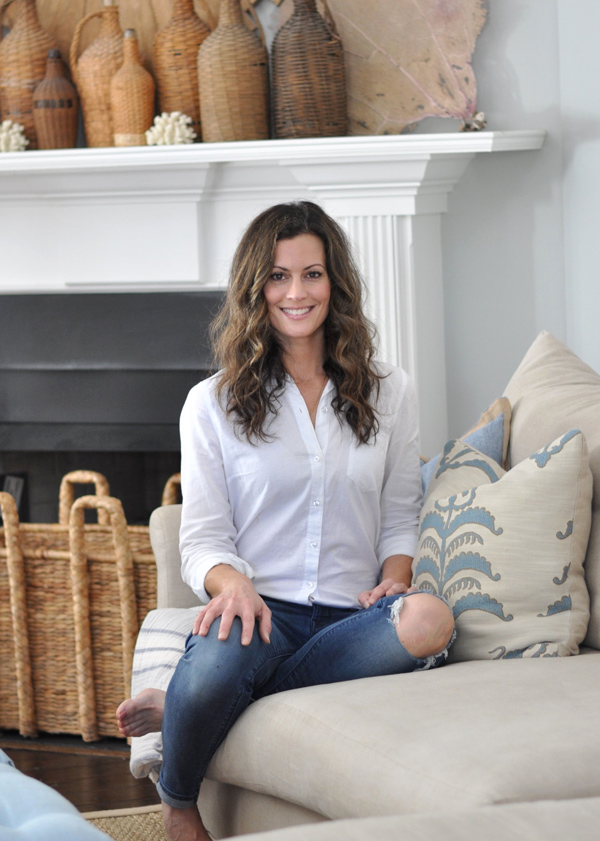 Hello and welcome to Bungalow Blue Interiors!
I'm Kelly, interior designer, stylist, hostess with the mostest and editor of my blog, where I share pics of my work, my own home, décor projects, entertaining hacks, where to find the best decorating deals and all the beautiful things that are currently inspiring me!