Happy 2016!! I hope you all had a wonderful Christmas and are off to a great start in the New Year! We have had quite a bit to celebrate these last few weeks; I am one incredibly lucky and grateful girl to have had my entire immediate family come into town to celebrate the holidays and then two days later, my baby girl's second birthday! TWO YEARS!? It seems like I was just sharing bump pictures and planning her nursery (sniff, sniff). I thought the first year flew by in the blink of an eye but the truth is, the second one passed twice as quickly. This stage of motherhood has honestly been my favorite so far, which has made it a little easier to celebrate another year passing at what seems like the speed of light (and at least this year I wasn't hiding in the bathroom bawling my eyes out while my entire family waited in the living room to blow out candles!?).
To commemorate another big year for our sweet girl, we had our family photos taken the week of Thanksgiving and I am absolutely, head over heels in love with how my lovely photographer friend captured all Lydia's sweetness (and a little of her spice, too!) Anyone who has ever tried to have their pictures taken with a toddler knows it's NO JOKE one of the most trying things EVER. But the mark of a talented photographer is that you would never guess it by looking at these photos…
All of her little friends were away for the holidays so her party will be in January when everyone is home and off leave. For her big day, we celebrated with funfetti cake and balloons with my family and it was perfect. I bought these tissue paper fans from Shop Sweet Lulu for her party last year and loved them so much, I hung them on our hutch again this year to add a little festive girly-ness. A friend found the Jenny Lind high chair in mint condition at a yard sale for $15. It was the perfect little setup for the birthday girl:
It was a hit with the birthday girl: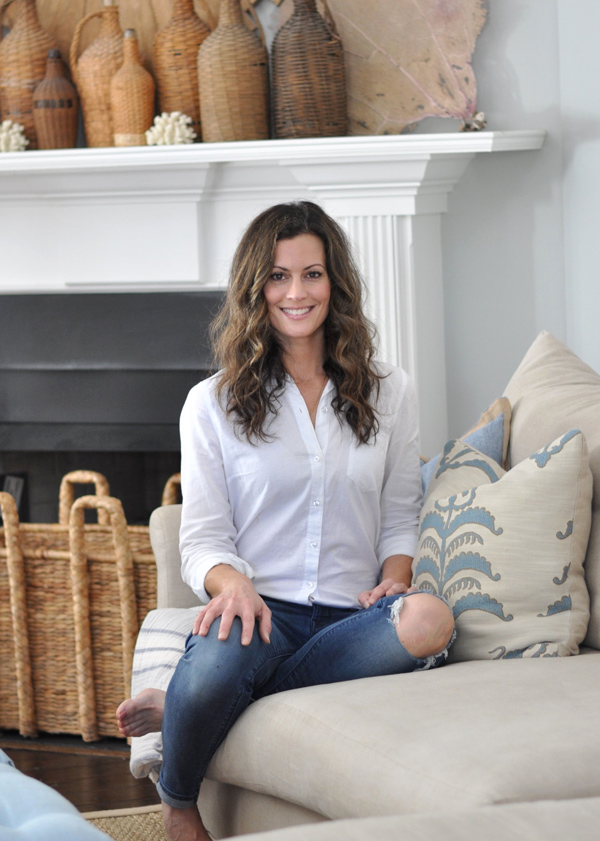 Hello and welcome to Bungalow Blue Interiors!
I'm Kelly, interior designer, stylist, hostess with the mostest and editor of my blog, where I share pics of my work, my own home, décor projects, entertaining hacks, where to find the best decorating deals and all the beautiful things that are currently inspiring me!