FINDING JOY IN LITTLE THINGS: SETTING THE TABLE
Now that we are all doing our part and staying home, my connection to the real world exists solely through group texts with my family and friends and my Instagram feed. I'm forever grateful to so many who have tried to maintain a sense of normalcy and have continued to post such beautiful and inspiring images – for me, this is EXACTLY what I want to see when I take a minute between homeschooling and coming up with myriad other activities for my littles – a beautiful distraction from the chaos and craziness outside (and inside) of our four walls. So I'm going to do the same and share one of my favorite ways lately of finding joy in the small things – setting the table every day for dinner!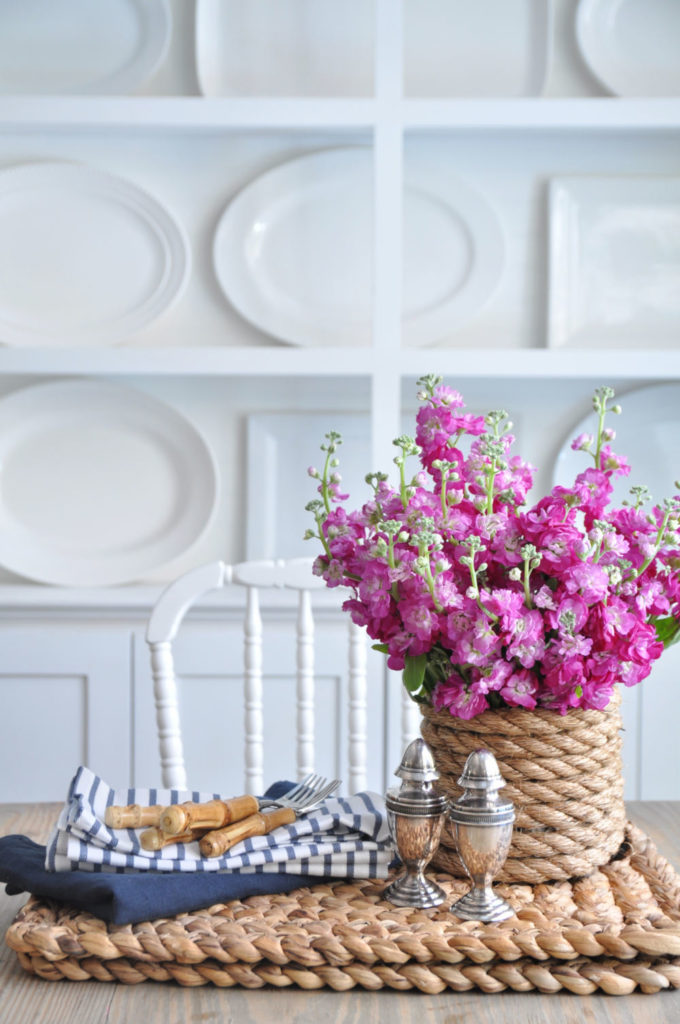 This may seem like such a silly, small thing, but it's the little things that so many of us are all grasping onto right now and turning another meal at the table with my family into a special event is one way to do just that. Now, obviously, we can't all run to the grocery store for a handful of blooms (this pic is from last year's Easter table), but you can pull out those pretty linen napkins and those rattan chargers that only get used for holidays and special occasions!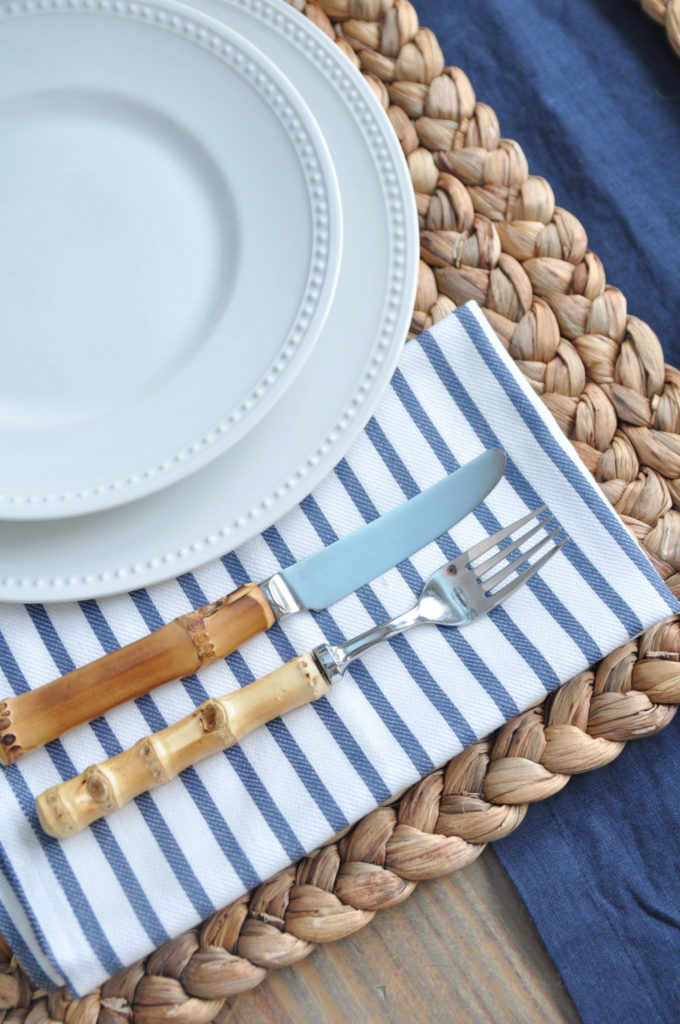 And don't forget to light a bunch of candles! Last night, I lit every one of the brass candlesticks from Christmas to accompany Ina's blue cheese burgers and baked sweet potato wedges. The kids got the biggest kick out of it and I got to do a little something I love to do – make a pretty table! The best part for me is that Lydia has really taken a liking to helping set the table with me; she picks the napkins we will use and decides which candles we will put out (there has to always be at least two so each child can blow one out, lol)
For such a small thing, I can't tell you how happy this makes me to do this with my girl. And Luca is always excited to make a wish and blow the candles out once dinner is over. Even if you don't have anything fancy, just lighting candles or using cloth napkins is a sure way to dress up your table – and maybe even pretend like you're eating out. Try it. I promise you'll love.
What ways are you finding joy in the small things? Please share the love and comment below! Stay well, friends!
Water hyacinth placemats / Similar bamboo cutlery / Rope vase DIY / Similar beaded dinner plates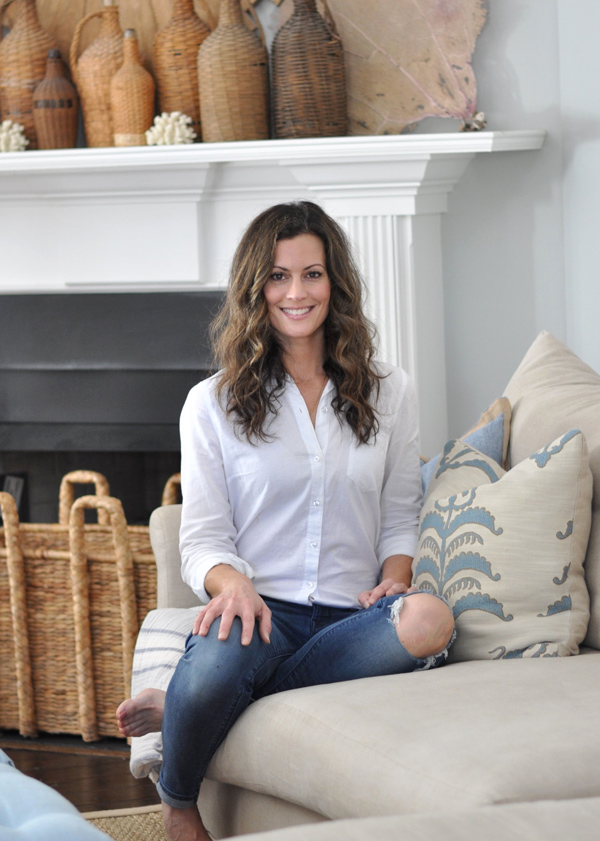 Hello and welcome to Bungalow Blue Interiors!
I'm Kelly, interior designer, stylist, hostess with the mostest and editor of my blog, where I share pics of my work, my own home, décor projects, entertaining hacks, where to find the best decorating deals and all the beautiful things that are currently inspiring me!