farewell, my sweet gunner
It's been forever since I've gotten personal here, but I just couldn't get back to writing about design and decorating without acknowledging such a tremendous loss in our family. Two weeks ago we had to put our sweet Gunner to rest. Even though I knew it was coming, I was absolutely devastated. We had a little more than 13 wonderful years with him, and they flew by in the blink of an eye. He was my first baby, my protector, my friend and my constant companion through ten deployments. My friends and family liked to joke that my dog lived a better life than many humans and that was true! For ten years he was my only baby and he went everywhere with me; I can't tell you how many times I'd come out of the grocery store to find someone taking a picture of the dog in the driver's seat with his paws on the steering wheel, waiting for his momma to come out. As arthritis started creeping in the last couple of years and it got harder for him to do the things he loved best, I still lived in denial that the day when we would have to say goodbye was getting closer. I miss him so much. It's still hard coming home and not having him greet us at the door, practically dancing with excitement, or hearing him snoring at my feet at night. Even though I know he's in a much better place, I wish I had one more day with him. I love you, my sweet, sweet boy and miss you terribly….
Gunner 27 October 2003 – 14 March 2017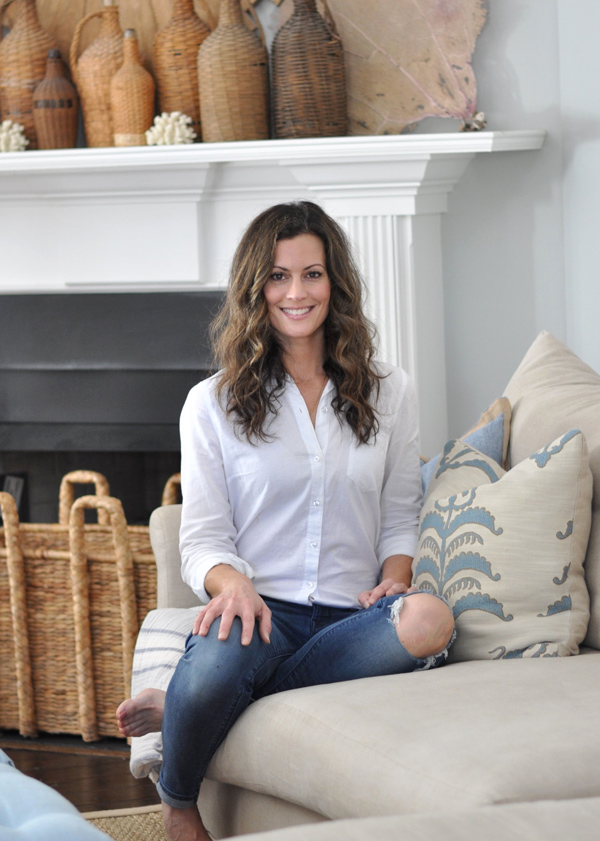 Hello and welcome to Bungalow Blue Interiors!
I'm Kelly, interior designer, stylist, hostess with the mostest and editor of my blog, where I share pics of my work, my own home, décor projects, entertaining hacks, where to find the best decorating deals and all the beautiful things that are currently inspiring me!