blue + white lumbar pillow love
I have the itch to change things up around here so bad.  I blame Instagram and the fact that I've been too exhausted / busy with my littles the last nine months to do anything more than a little zhushing of my corner built-ins, but change is good and so I'm going to start small with some new pillows for my living room.  First up is lumbar pillows for the two chairs.  I'm so excited to bring a different shade of blue and white to my linen pieces for the warmer months because, let's face it, there's no other color combination that screams summer.  As for my beloved Robert Allen pillows on my sofa now, I'm too attached to part with them so I'll be relocating them to the new guest room upstairs!
Etsy is always my first stop for budget-friendly pillows; I used to source fabric by the yard and then have my seamstress make them for me in year's past but, in the end, it actually ended up being more expensive and time consuming, so now it's Etsy all the way!   Spark Modern is always my first stop for pillows and, in this case, I didn't have to look any further as I'm obsessed with pretty much each and every one of the blue and white lumbar pillows.  Here are a few picks I'm loving lately.  Now to just narrow it down (I want them ALL!)
Happy Monday!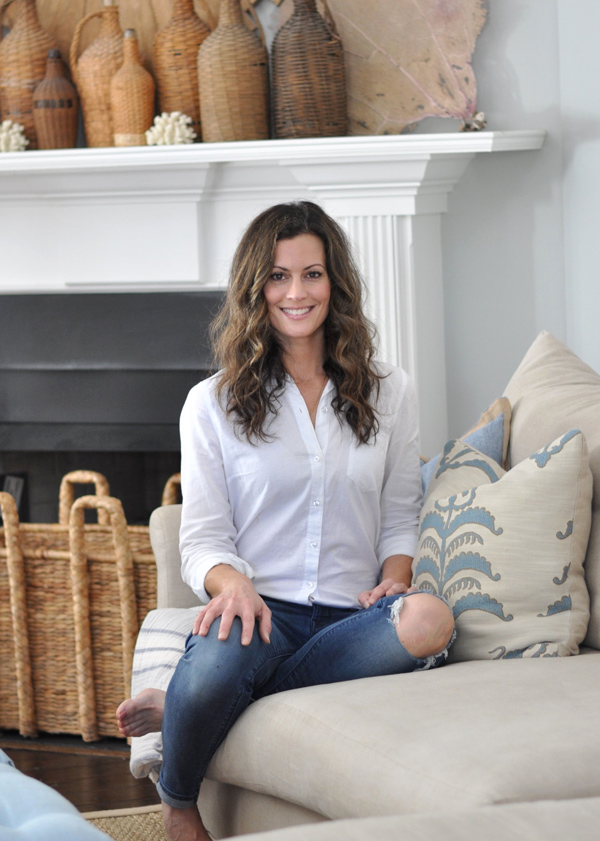 Hello and welcome to Bungalow Blue Interiors!
I'm Kelly, interior designer, stylist, hostess with the mostest and editor of my blog, where I share pics of my work, my own home, décor projects, entertaining hacks, where to find the best decorating deals and all the beautiful things that are currently inspiring me!