I'm definitely one of those girls who needs instant gratification – patience is not a virtue I was blessed with, so when it comes to my yard, I look for annuals and accent plants that are going to make a dramatic impact…right away. Living in southeastern North Carolina, I learned pretty early on to rely on drought-tolerant plants that can withstand the scorching sun – there are quite a few that, thankfully, make my yard look like it's a lot more mature than it really is. Here are a few of my favorites:
I bought a bunch of purple queens on the clearance rack at Lowe's to go under my needle palms and, surprisingly, they have flourished! Once they got going, I only needed to water them once a week and even then I sometimes forget, but they look so good, you'd never know:
My lantanas came back in full force this past spring, thanks to a mild winter (and lots of fertilizer and pelletized lime). Mine look like they are on steroids and I'm contstantly snipping them back from growing up into the bushes above them, but you'll never hear me complain…they add pops of bright yellow to my yard and smell amazing…we always have butterflies, bees and the occasional hummingbird visiting:
You can't live in the South without a crepe myrtle in your yard. The blooms on all of mine are so big that the branches are bowed under their weight! You can't tell in this picture, but this one bloom is more than 9 inches long!
Sweet potato vines are quickly becoming one of my favorite annuals. I love their lime green color, they grow like a weed and it seems like overnight that they fill in any empty space in a perennial garden:
What are some of your favorite plants for summer? Have a great weekend!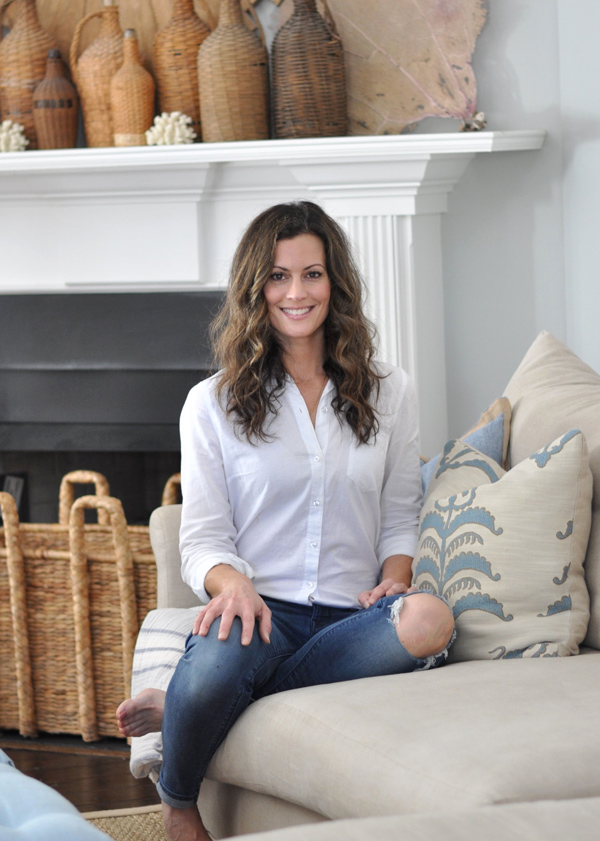 Hello and welcome to Bungalow Blue Interiors!
I'm Kelly, interior designer, stylist, hostess with the mostest and editor of my blog, where I share pics of my work, my own home, décor projects, entertaining hacks, where to find the best decorating deals and all the beautiful things that are currently inspiring me!