A NEW PIECE FROM SUE DE CHIARA ART
For longer than I care to admit, I've been looking for an oversize piece of art to replace the wood starburst mirror that's been hanging over my mantle for the last decade. As much as I loved the mirror paired with my wicker demijohn bottles, it was time for a change. The mirror was four feet in diameter and the ceilings in this room are vaulted, so whatever I found had to be big enough to not be completely eaten up by the oversize mantle and generous wall space. As you can imagine, finding a piece I loved was not an easy task. No matter how many pieces I sifted through, nothing spoke to me. And then one day, Sue De Chiara, who pens Zhush, one of the very first design blogs I ever started following more than a decade ago, reached out to me about her abstract artwork. After more than a decade of writing about design, Sue has recently returned to her roots and started painting again. If you guys follow her blog (which I highly recommend, if you aren't already!), you already know that she has quite the eye for details, so it would come as no surprise that her eye for abstract artwork would be equally discerning.
Every one of the pieces in her portfolio of original art and fine art prints was beyond beautiful, but it was "Concentric" that stopped me in my tracks with its tone-on-tone color palette, movement and texture. I knew it would look amazing on a very large scale – as large as I could print it – and it did not disappoint! It's honestly as though Sue made this one just for me, considering how it matches my wall paint so well! It adds so much interest and softness to the space and has taken the feel of the living room in a whole new direction, which I love!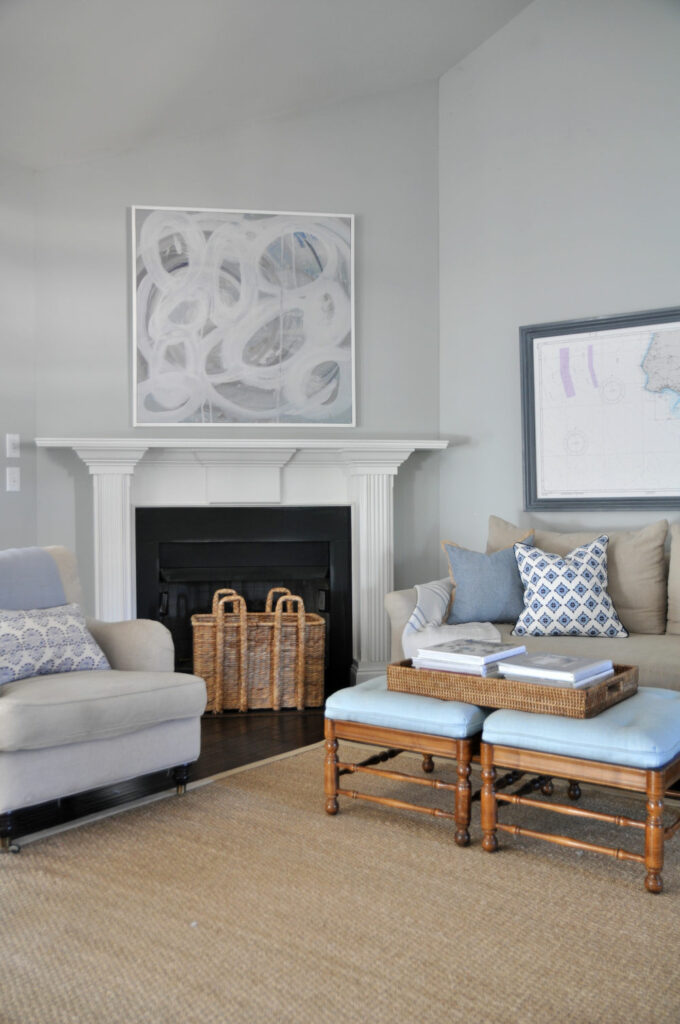 All fine art prints can be printed on paper, canvas, metal or wood; I opted to have Concentric printed on stretched canvas at a whopping 44 inches, which was as large as it could go. The piece arrived meticulously wrapped and protected, already stretched, so that all we had to do was hang it, but I had my husband make a simple frame out of primed 1×2's from Lowe's that I painted Sherwin Williams Extra White to match the molding and trim throughout the house, first. It's such a simple step, but I think it makes this gorgeous piece pop even more than hanging it by canvas alone: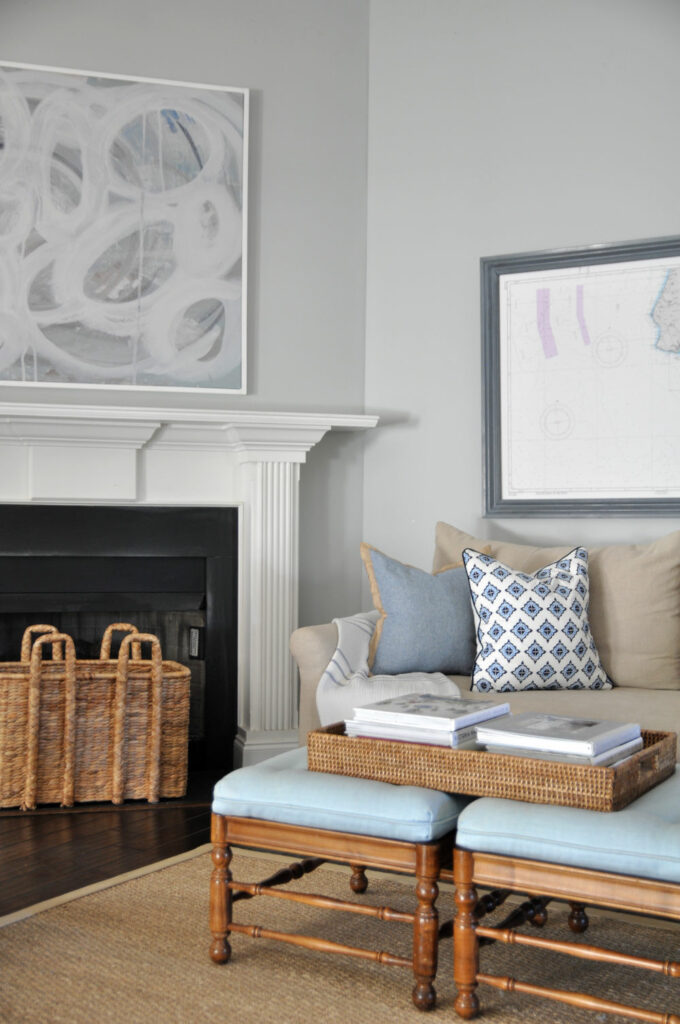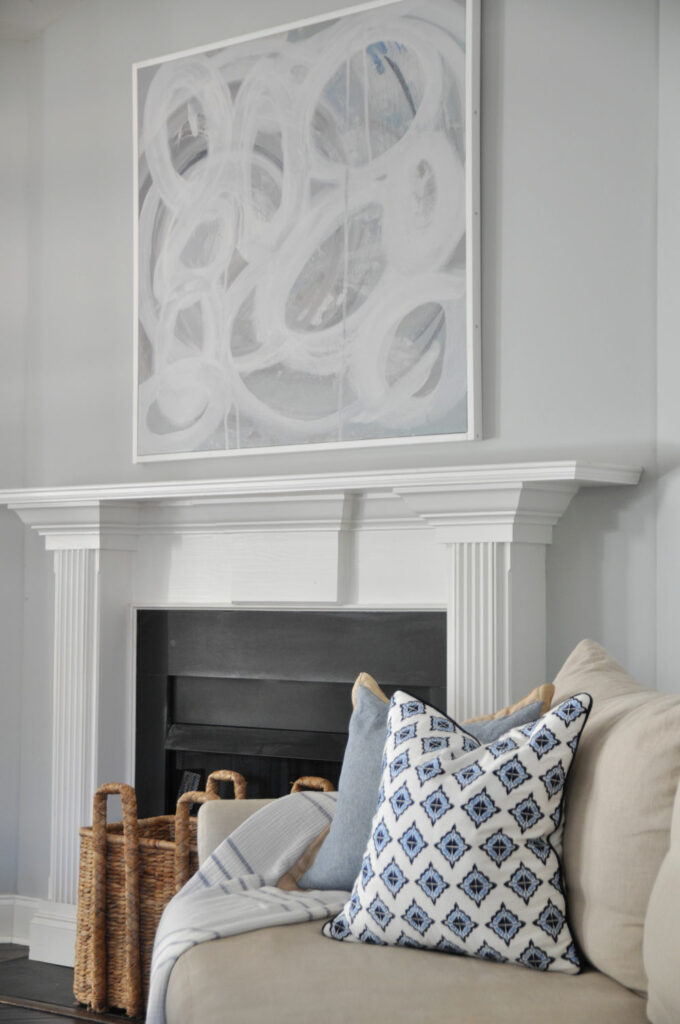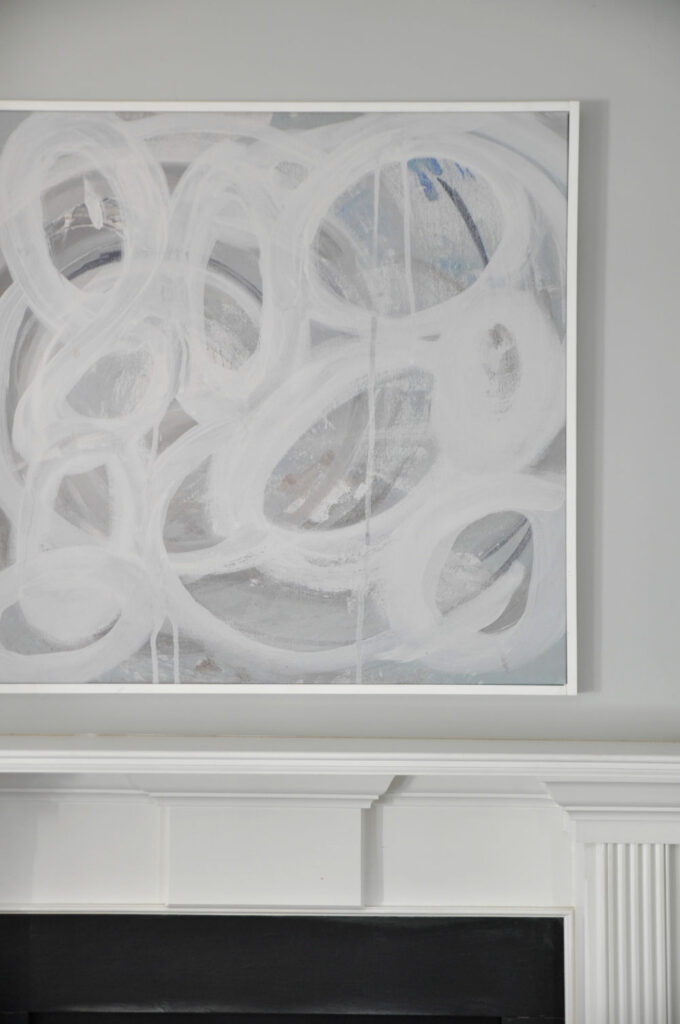 Despite being printed, it looks like an original in all its textured glory – so much so, that my husband initially couldn't tell it was not an original, from standing just a few feet away from it! I will be the first to admit that it really does take a lot for me to *LOVE* something, as I'm a tad obsessive and tend to take forever making even the smallest design decisions for my own home, but I have to say, I really couldn't love this piece more or how the living room feels so fresh and new now!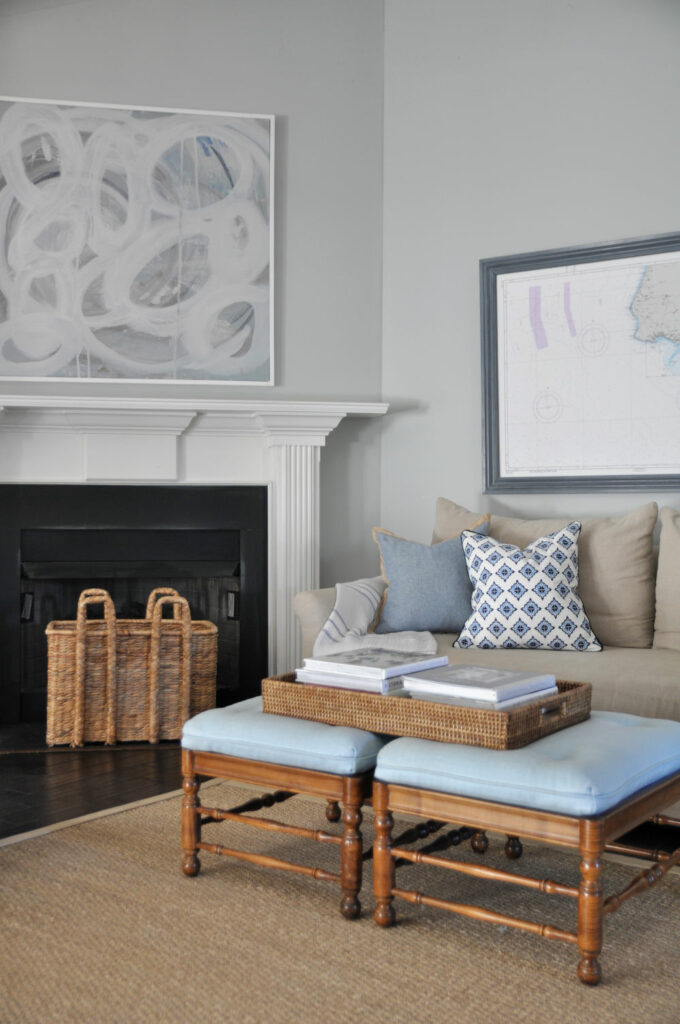 You can see all of Sue's original paintings and fine art prints here. If you're looking for a new piece of art, whether it be an original or fine art print, or just want to treat yourself to a piece that will make a dramatic impact, I highly recommend checking out Sue's work! First-time customers can also submit their email via her website for a code for 20% off your first order.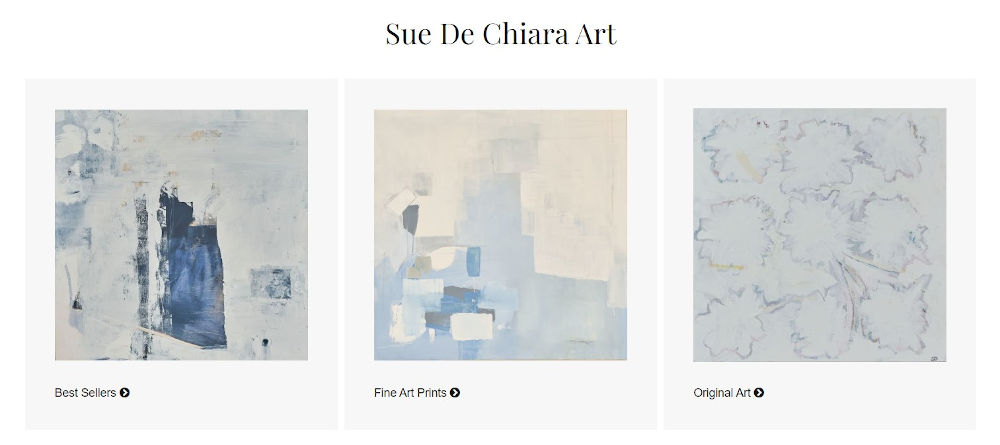 One of the many joys of social media, for me, has been the connection with so many talented people that I would never have gotten to "meet" otherwise. Thank you so much, Sue, for graciously working on this with me and for all the recommendations and suggestions when I was choosing! It was such a joy getting to work with such a talented artist and, most importantly, supporting small business!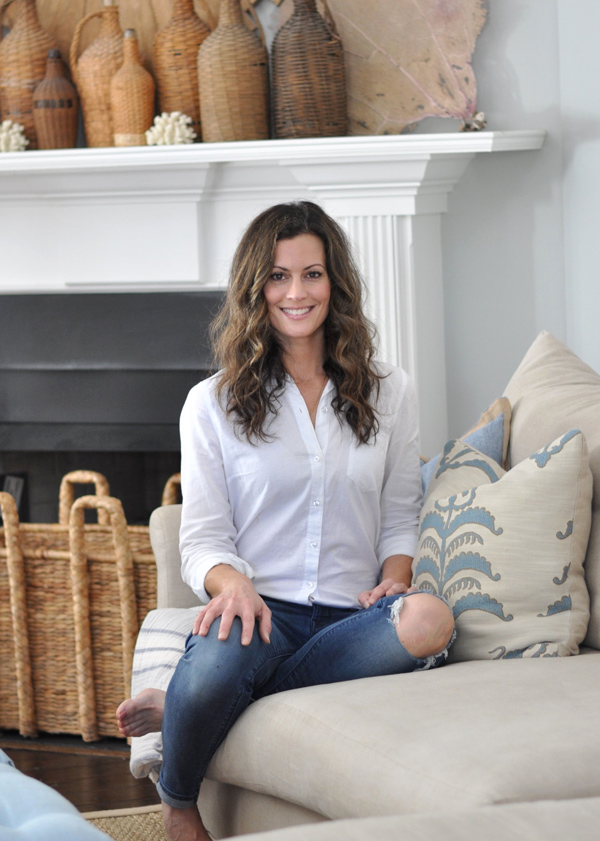 Hello and welcome to Bungalow Blue Interiors!
I'm Kelly, interior designer, stylist, hostess with the mostest and editor of my blog, where I share pics of my work, my own home, décor projects, entertaining hacks, where to find the best decorating deals and all the beautiful things that are currently inspiring me!