THRIFT BOOKS + A SIMPLE, BUDGET-FRIENDLY ART IDEA
I love a beautifully executed gallery wall; it's one of my favorite ways to make a dramatic impression and personalize a space, and it's also a decorative touch I think every home could benefit from. I shared a photo of my guest suite bathroom on Instagram a few weeks back and got so many questions about the art I hung in there, that I thought I would share here, as well!
The guest suite bathroom upstairs is one of my favorite rooms in the house. All that was missing up there was a piece of art to hang on the large expanse of wall next to the sink. I didn't want a huge piece here, but also didn't want to spend a lot of money. I had a grid of twelve conchology prints in floating black frames that used to hang in our foyer years ago, just sitting in a closet, so I decided to try them out and see how they looked. The black trim was the perfect pop that was needed in here and the artwork itself was muted enough to not be overbearing. And hanging them in a grid all the way to the ceiling makes such a dramatic impact: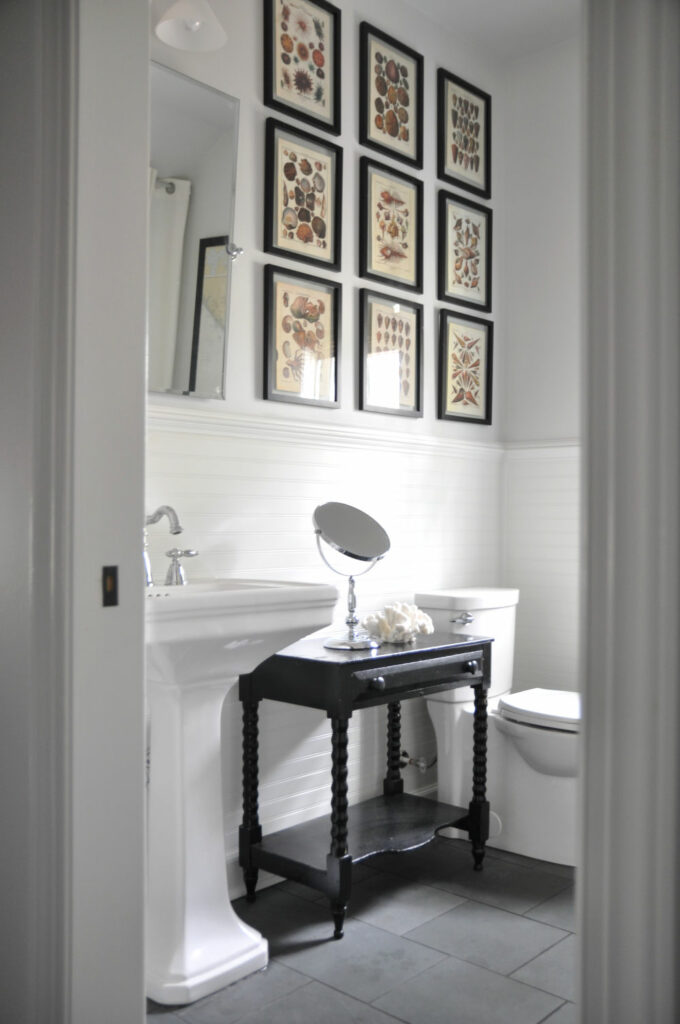 The "prints" are actually pages from this book, which I found on the clearance rack at Barnes and Noble years ago. I'm sure there are many who would wholeheartedly disagree with ripping up a perfectly good book for the sake of art, however, in this case, I thought the pages were so beautiful that they deserved better coverage on my walls than hidden away in a book. Here is a closer view of the pages I chose, back from when all twelve were hanging in my foyer: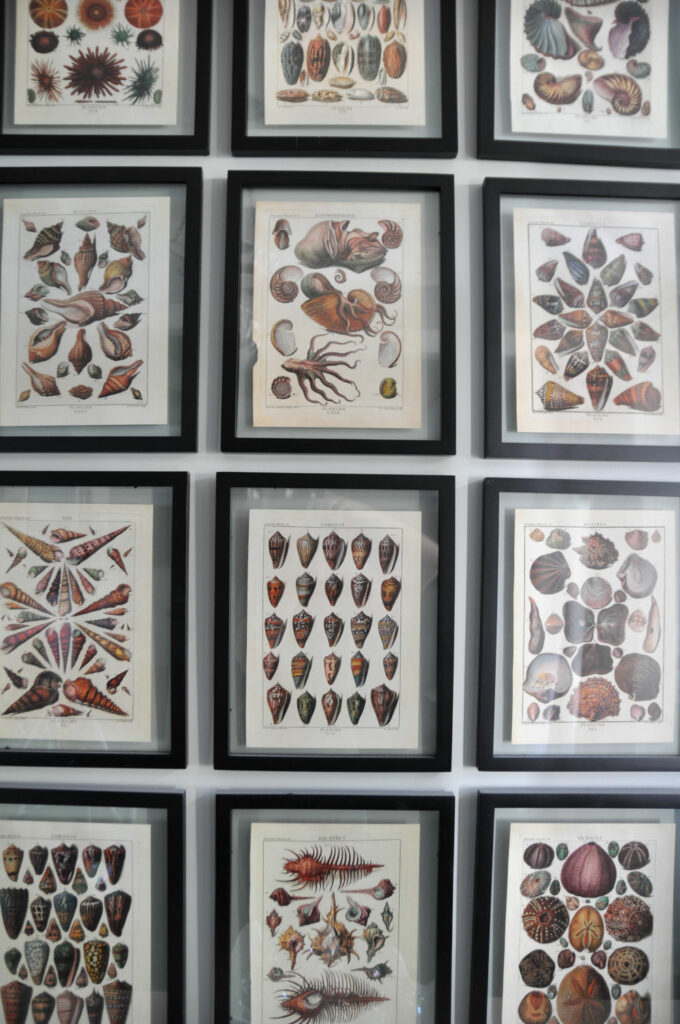 Sadly, this book is no longer in print, however, I did find it here on THRIFT BOOKS for $7, and quickly ordered so that I would have a complete copy to keep on my bookshelf (my daughter loves flipping through it and copying drawings!) Thrift Books has become a new favorite stop for coffee table books, out of print cookbooks and kid's books, as well as garden and design books, all for a fraction of the price. Coffee table books and cookbooks are some of my favorite things to collect and thumb through for inspiration on a rainy day, but they can be quite pricey. I've started looking here first anytime I'm looking for something in particular. This Conchology book is a beauty; here are a few snaps from inside: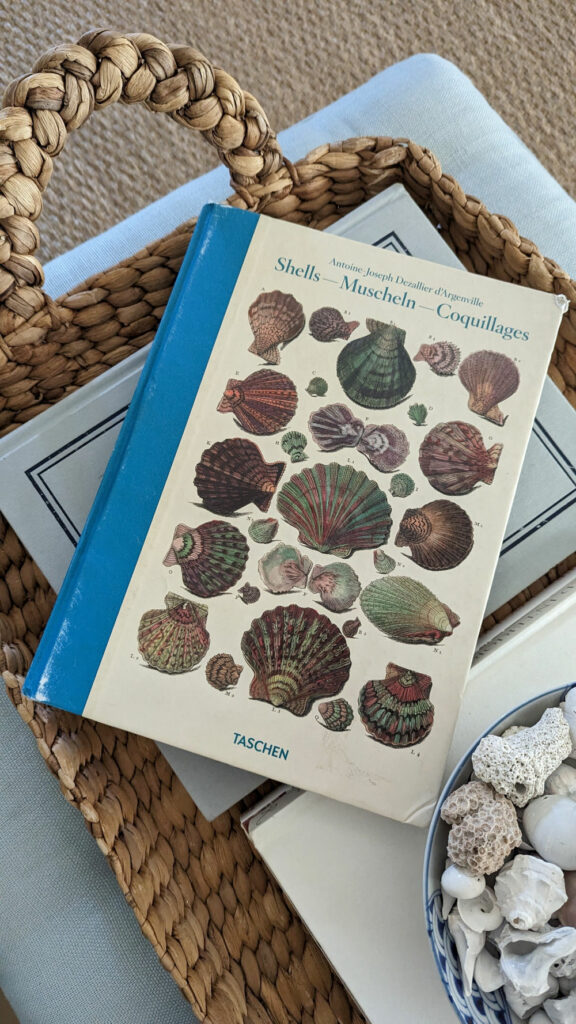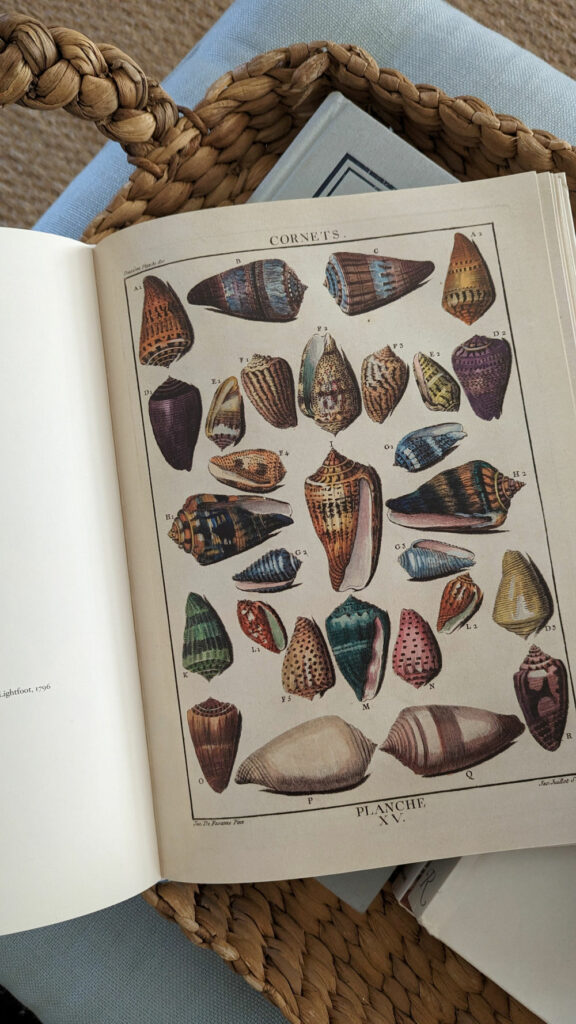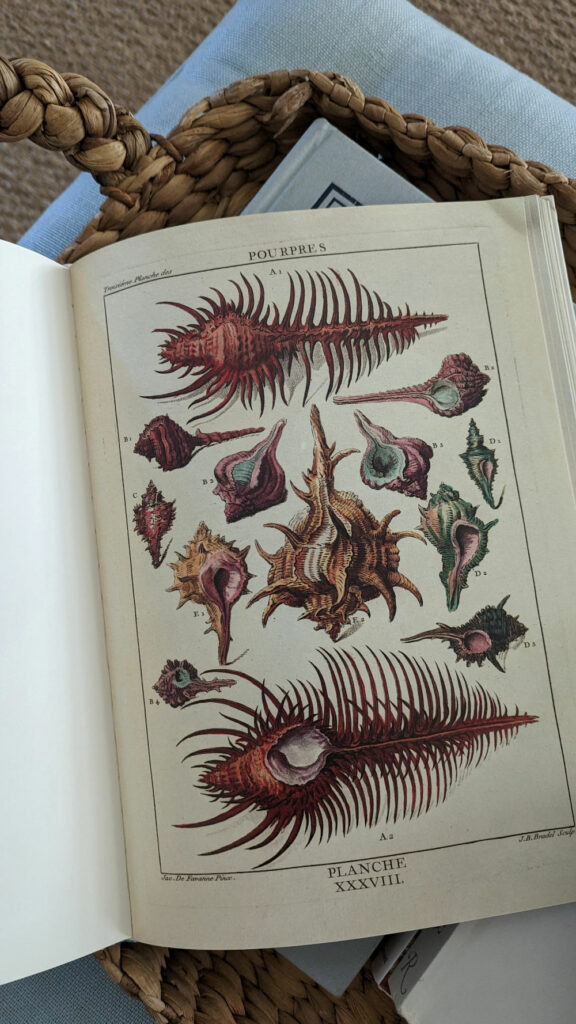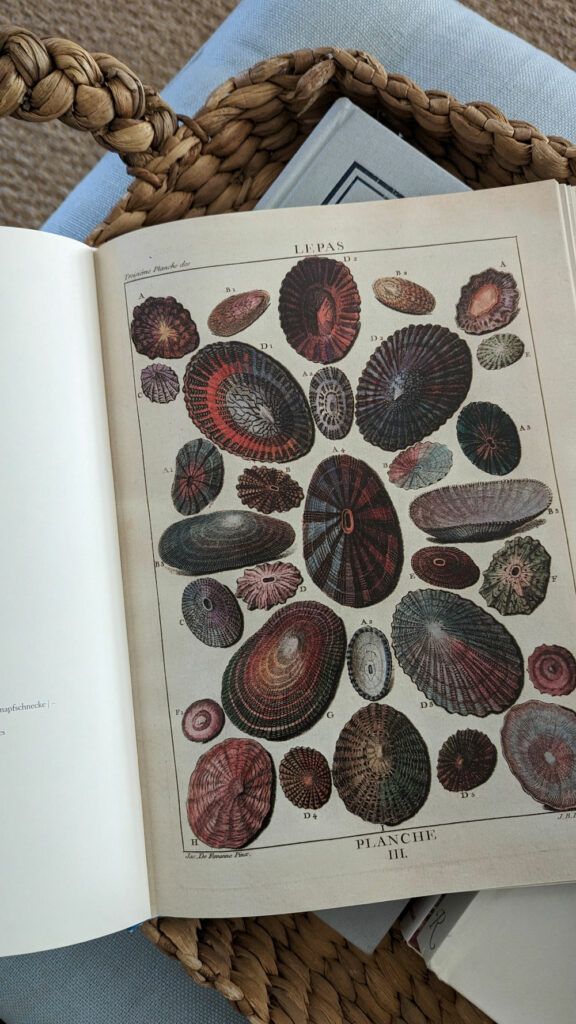 Wishing you all a wonderful weekend!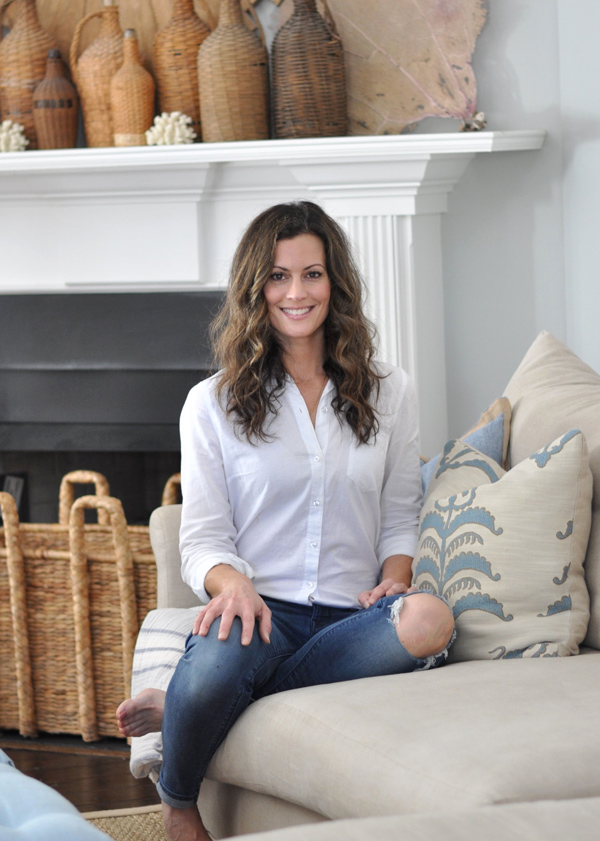 Hello and welcome to Bungalow Blue Interiors!
I'm Kelly, interior designer, stylist, hostess with the mostest and editor of my blog, where I share pics of my work, my own home, décor projects, entertaining hacks, where to find the best decorating deals and all the beautiful things that are currently inspiring me!