SUMMER FAVORITES FOR THE POOL
Ah, sweet summer time! I look forward to this time all school year long….lazy mornings, long days by the pool, wrinkly toes and fingers and best yet – no schedules and nowhere to be but with my littles. The photo below just about sums it up for me – some much-needed downtime with my littles (hence the blog silence the last few weeks), but in between cannon ball contests, building fairy gardens and sampling every single flavor at the new ice cream shop down the street from us, I thought I'd hop on here quick to share a few favorites I've been loving for the pool (and beach) all summer. With my youngest about to start kindergarten in a couple of weeks, I figured it would be the perfect precursor to a full-time return to the blog!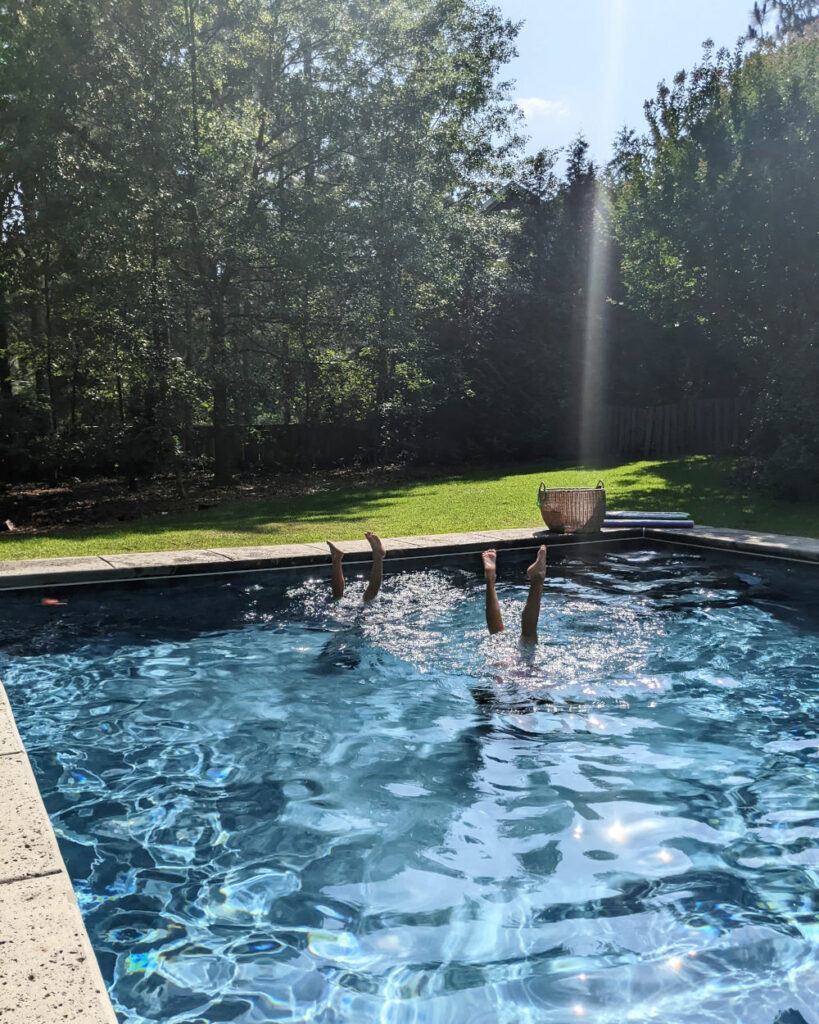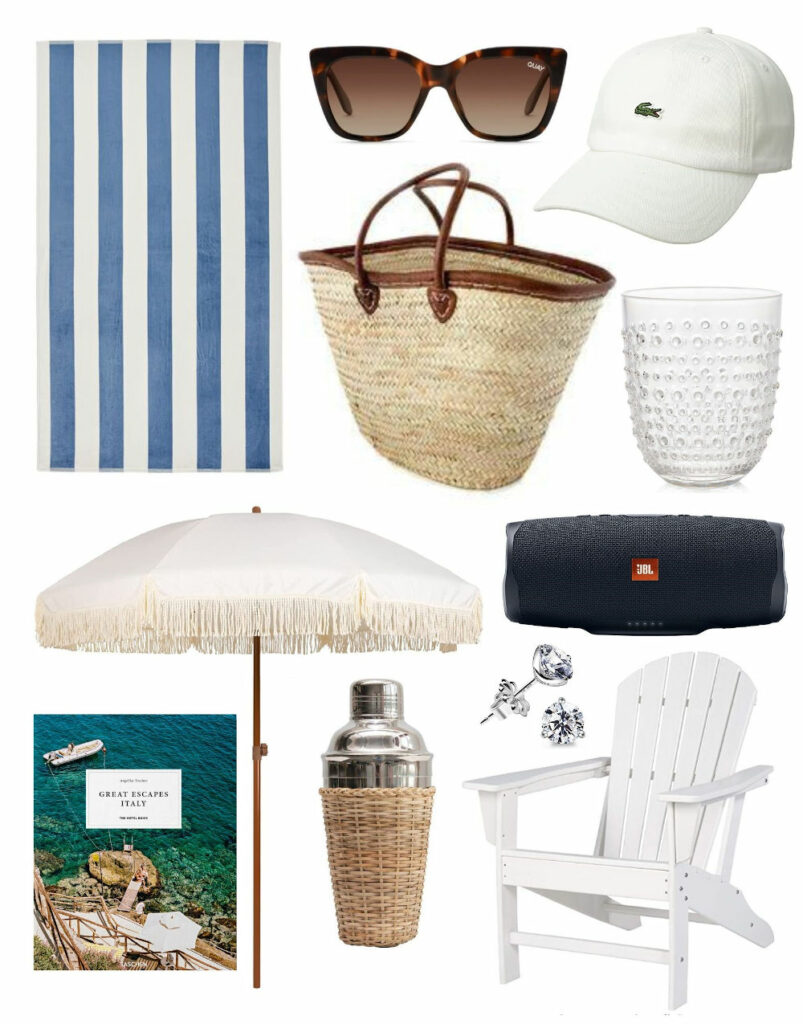 Striped towels / Sunglasses / Hat / Straw tote / Acrylic glasses / JBL speaker / Umbrella / Earrings / Book / Shaker / Adirondack chair
STRIPED TOWELS – I grabbed these on major sale this summer and am not sure whether I love the size or the stripes more!
SUNGLASSES – these are my every day favorites, next to my Aviators.
HAT – I'm never in the sun without one!
STRAW TOTE – Because, I don't care what my hubby says, one can never have too many! Also love the leather straps on these-so much more substantial for when you're carrying a lot of stuff!
ACRYLIC GLASSES – Love the weight and design of these! On major sale right now, too!
JBL SPEAKER – We've had this one for the last four years and I couldn't imagine being out in the pool without it! Also perfect for the beach and impromptu dance parties!
UMBRELLA – I bought this for a friend's birthday and was quite impressed by the quality. Such a great piece for less than $100.
EARRINGS – Earlier this summer, I dove into the pool with my diamond studs in and one of the backs came right off. Luckily, my diamond got stuck in my hair, but I bought these fakes right away to wear when I'm jumping in with the kiddos, at the beach, on the boat or when we went white water rafting a few weeks ago. I got them in the same carat weight as my real ones and they're the best fakes I've seen!
BOOK – My current favorite coffee table book to flip through by the pool. If I can't be visiting a posh hotel in Capri, diving into this beauty is the next best thing!
SHAKER – Love the rattan on this beauty (surprise, surprise)
ADIRONDACK CHAIR – I bought our set of four years ago for $30 a piece (they were unpainted and had to be completely assembled-a fun deployment activity in the middle of a triple digit summer more than a decade ago, lol!) This set is great (love the cup holder) and this is another similar option!
What have you been loving all summer?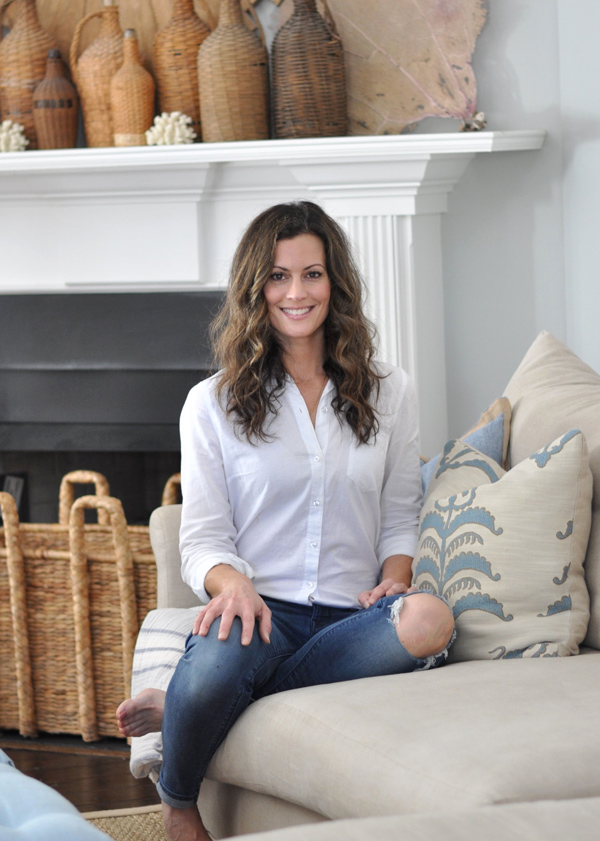 Hello and welcome to Bungalow Blue Interiors!
I'm Kelly, interior designer, stylist, hostess with the mostest and editor of my blog, where I share pics of my work, my own home, décor projects, entertaining hacks, where to find the best decorating deals and all the beautiful things that are currently inspiring me!