REAL VS. FAUX BAMBOO FLATWARE
After posting this faux bamboo flatware set in my post last week, I got a ton of questions about how close to the real version this was, as well as the quality of the two and whether or not the fake version was what I post in my tablescapes or not. Since I have both sets, I thought I would share my pros and cons here, since this is actually a question I get on Instagram pretty much anytime I post a table setting.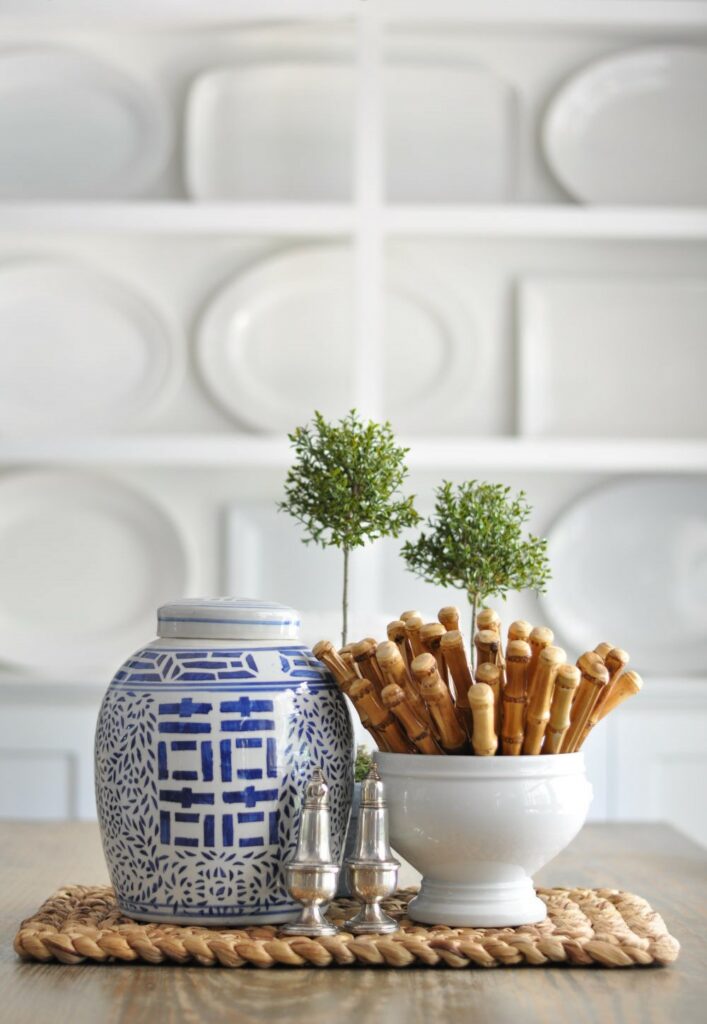 For those asking which set I always use in my table setting posts, the answer is the real deal. I've been using them regularly since I bought them and absolutely love them. Below is a photo of both sets so you can see the difference: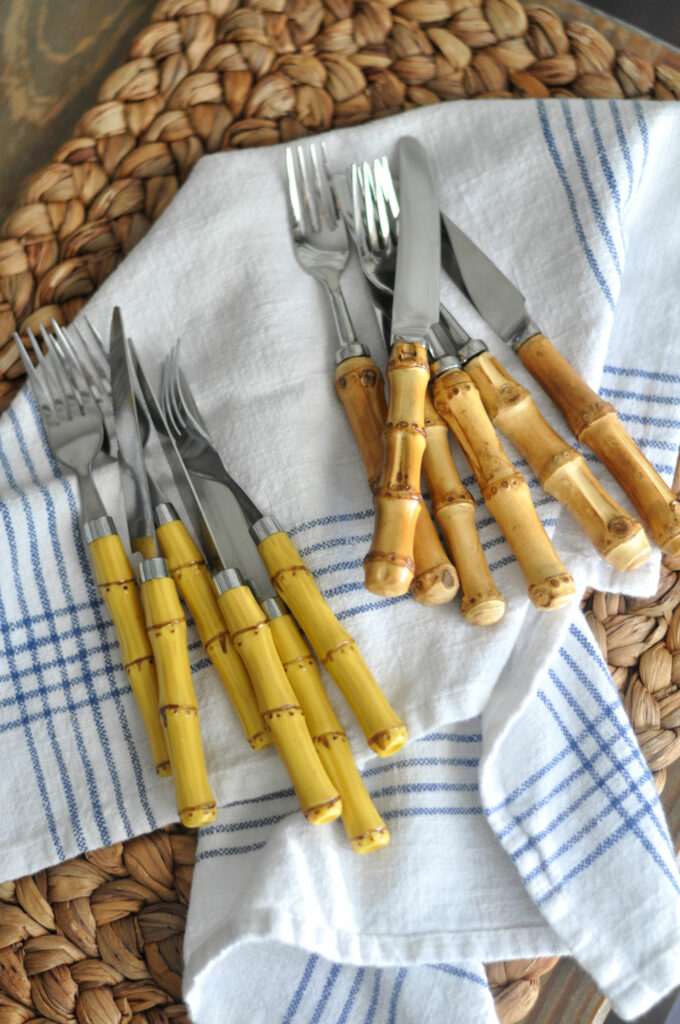 I bought the faux set years ago and loved it. It was a great way to see if I really liked the bamboo look before investing in the real stuff and it was perfect for eating outdoors, which we do quite a bit of in the spring, summer and even fall. An added plus was that this set is dishwasher safe. I will be honest, it's not the most substantial set and I did notice that after quite a few runs in the dishwasher, a few of the handles on the knives started to snap off, so I switched to hand washing whenever I would use them. I still use the faux version for barbeques, pool parties or anytime we are eating outside.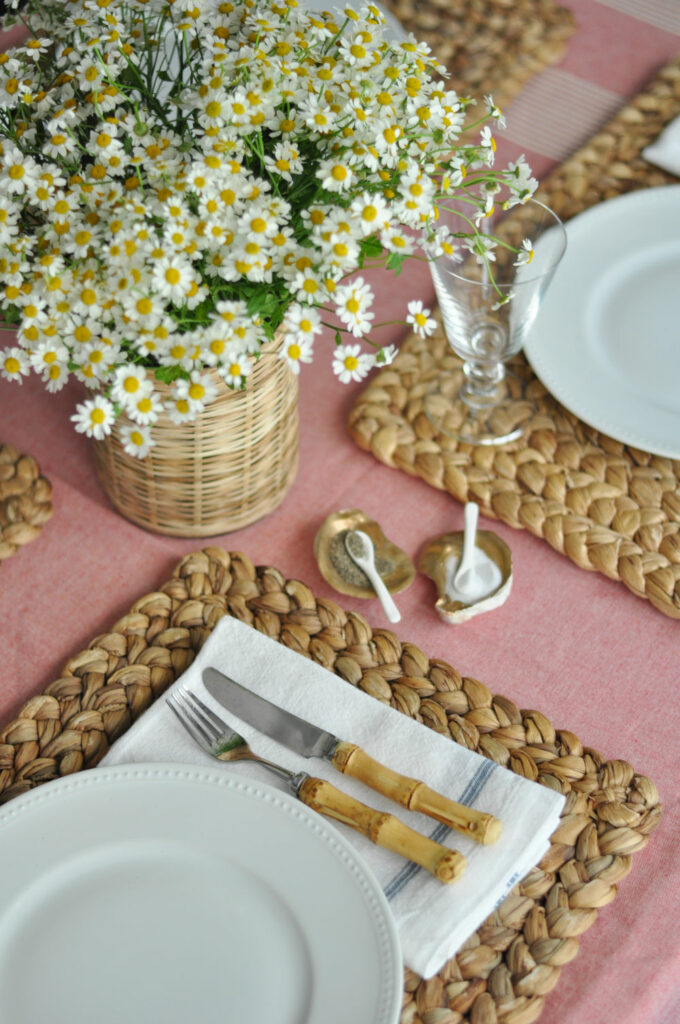 As for the real deal, I bought mine six years ago when it was rather difficult finding a set that wasn't Juliska (no offense to them, but they are super $$$ – more so than I wanted to spend for a full set!) Turns out, Harold's Finishing Touches, an Australian home decor boutique carried them often and, even with shipping to the U.S., it cost less for two full sets than it would have been for one 12-set from Juliska. I absolutely LOVE them! This is a pretty good version, too, and it goes on sale pretty often, which is always a plus!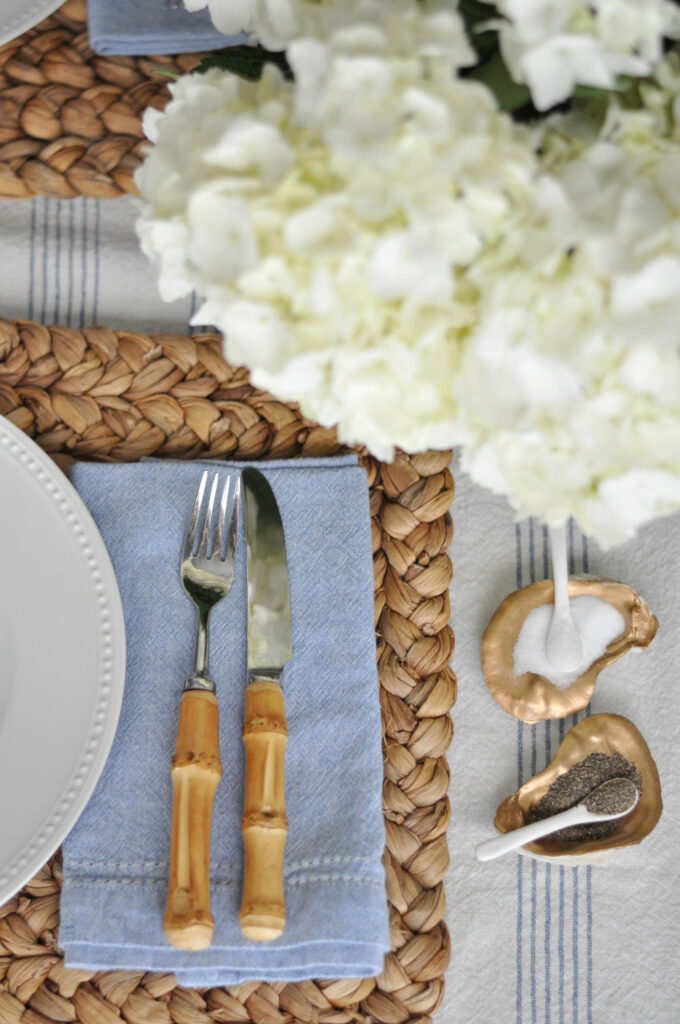 While a full set of the real bamboo is definitely a bit of a splurge, I consider it an investment because I use them so often and always when we have company. If you take care of it, it will last you forever, it adds so much warmth and texture to your table, it looks just as beautiful handles up in a bowl when not in use and is such a an easy way to dress up your table all year long, no matter the season or holiday.
Happy Hump Day!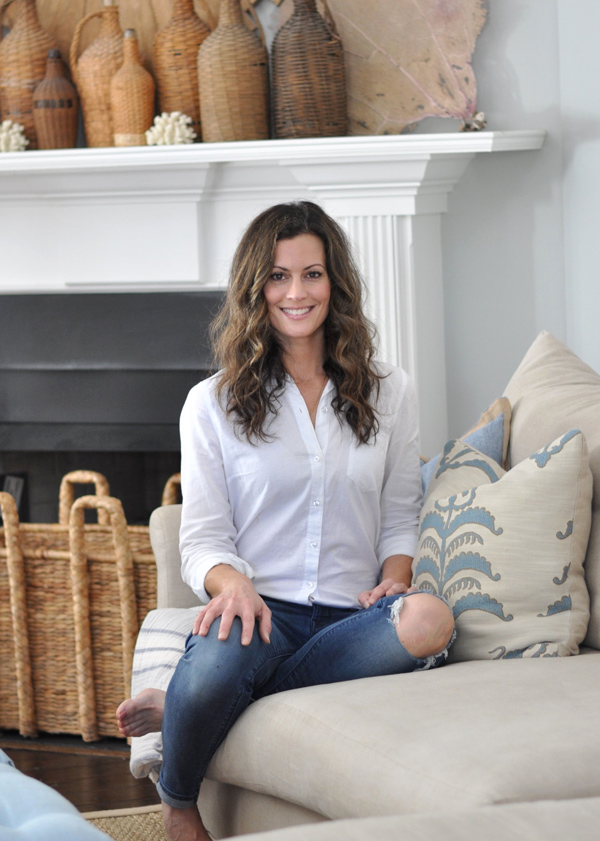 Hello and welcome to Bungalow Blue Interiors!
I'm Kelly, interior designer, stylist, hostess with the mostest and editor of my blog, where I share pics of my work, my own home, décor projects, entertaining hacks, where to find the best decorating deals and all the beautiful things that are currently inspiring me!