obsessed: kristen dowd of gypsy soul
I have a love/hate relationship with Instagram these days; one click leads to another and you know how it goes, you stumble onto someone's feed with no idea how you got there in the first place and if you don't "follow" or "like" one of their pictures, they're gone forever!  This has happened to me on more than one occasion so when I stumbled upon the bathroom reno below, I not only fell in love with that gorgeous abstract painting hanging in all its glory, but I was overjoyed to see the link to artist @gypsysoulint.  Turns out Kristen Dowd of Gypsy Soul Interiors is also an incredibly talented artist; her paintings are so good, I have a feeling you'll be drooling by the end of this post!  I especially love their size (most are 36 by 48 inches) and how she uses simple gold frames for a clean, modern feel.  Look how beautiful her work looks in each space – truly the star of the show!
I'm obsessed with this beauty; I have a large, empty wall in my dining room just begging for something stunning like this to grace it:
Here are some of my favorite commissions she's posted; of course, I tend to gravitate to the blues, but I would happily take either one of these:
Moody blues are always a good idea:
How amazing would this combo of pink, peach and coral look in a baby or little girl's room??
Those gold frames are the perfect finishing touch:
Emerald green loveliness; can you imagine how fabulous this would be flanked by brass sconces?
To see more of Kristen's work, check out her Instagram (@gypsysoulint) and for more information on commissions and pricing, shoot her an email gypsysoulinteriors@gmail.com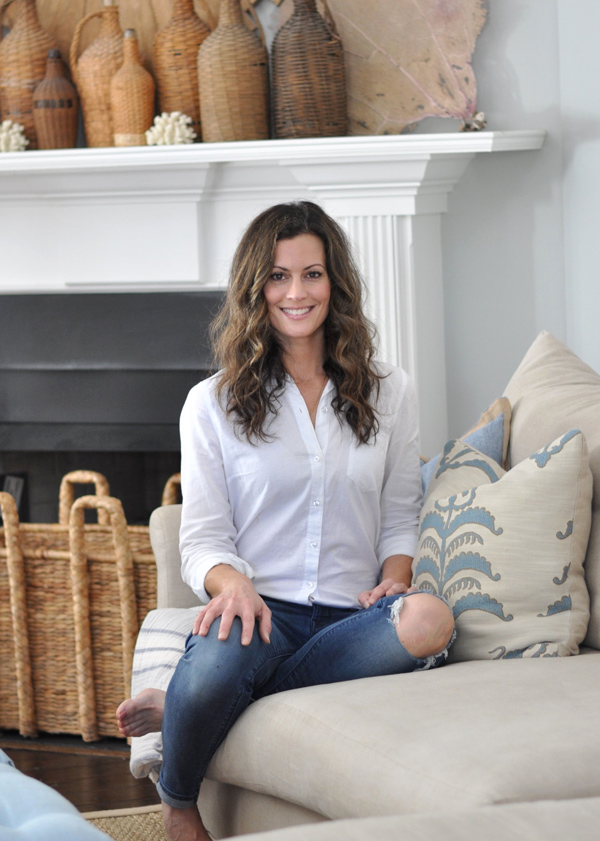 Hello and welcome to Bungalow Blue Interiors!
I'm Kelly, interior designer, stylist, hostess with the mostest and editor of my blog, where I share pics of my work, my own home, décor projects, entertaining hacks, where to find the best decorating deals and all the beautiful things that are currently inspiring me!