my living room sneak peek!
I had planned on posting a fun DIY today, but since I've been getting a lot of emails asking to see more of my home, I am posting some sneak peeks of my living room, instead! Even though we built this house two years ago, there is a lot of stuff left to do, thus why I haven't done a full reveal yet, but, I promise I'm getting there! As a decorator, I'm always focusing on my client's homes and furniture, instead, and my house gets a bit neglected. It doesn't help that I am completely indecisive and slow to make design decisions for myself. I'm sure a lot of you can relate to this. But, I love my house, so please….ignore the dog fur-covered floors and the too-small rug in the living room (it's actually a 9×12, but half of it is hidden under the couch because I spilled marinara sauce a while back-and, in case you weren't aware, it's a bitch trying to get anything out of seagrass). I promise to post more pics of the finished spaces soon, but in the meantime, here we go: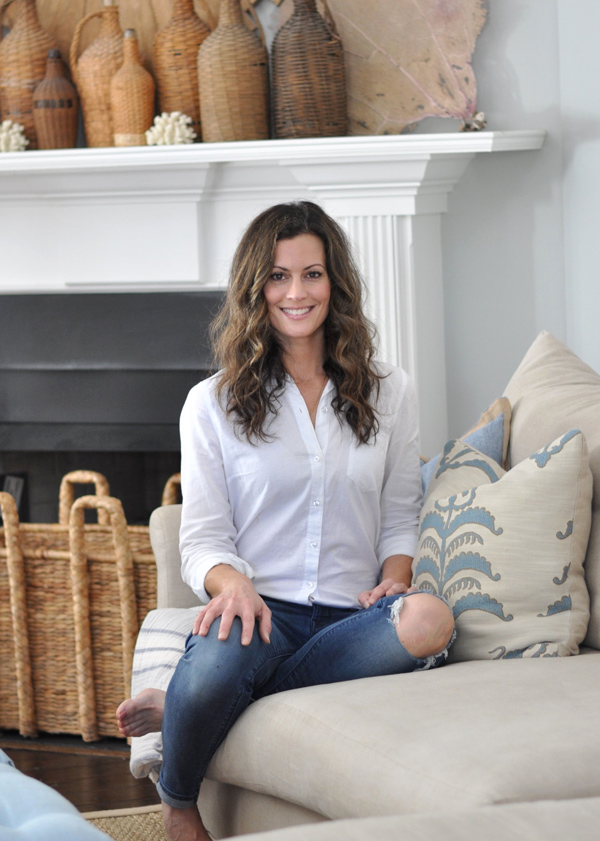 Hello and welcome to Bungalow Blue Interiors!
I'm Kelly, interior designer, stylist, hostess with the mostest and editor of my blog, where I share pics of my work, my own home, décor projects, entertaining hacks, where to find the best decorating deals and all the beautiful things that are currently inspiring me!