LOVING LATELY FOR LYDIA'S ROOM
The upside to quarantine has been all this time we've gotten to spend together as a family; in the seventeen years my husband and I have been together, we have never, in all that time, spent so many days consecutively under one roof, it was truly an experience! One of the down sides, however, was, after spending so much time at home, I was constantly adding to a running mental list of all the rooms in my house that I want to give a complete overhaul!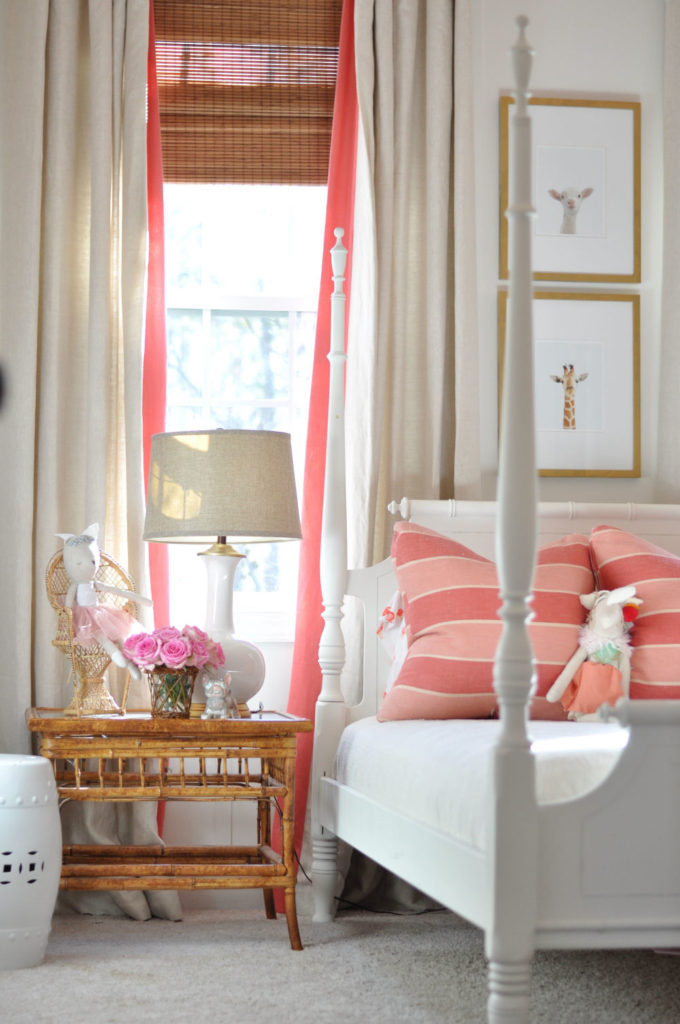 Lydia's room is, without a doubt, my favorite room in the whole house. It's the one place I could get girly with coral and peachy tones, chinoiserie and bamboo, but, of course, I just can't leave well enough alone and I have a few tweaks up my sleeve that, I think, would make it absolutely perfect…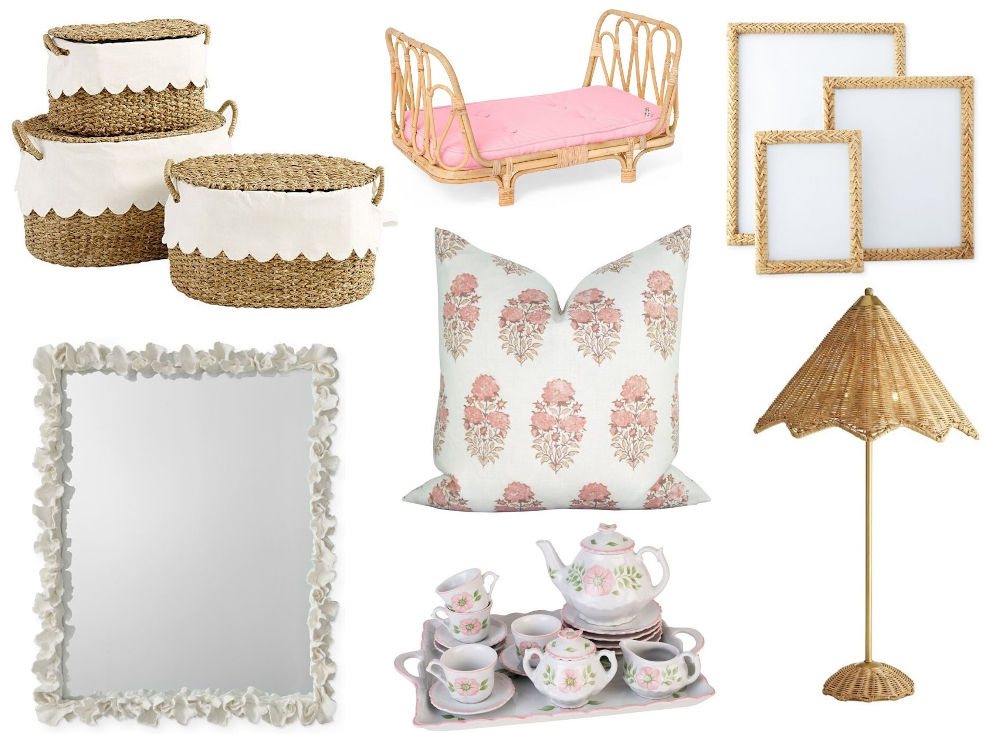 Scalloped nesting baskets / Rattan doll day bed / Woven picture frames / Pillow cover / Coral mirror / Tea set / Rattan parasol lamp
After swooning over these scalloped nesting baskets from Ballard Designs for months, I bit the bullet and bought them while they were on sale with free shipping back in March. I won't get them until October, but I can't wait to use them to organize dress up clothes and stuffed animals! They're on sale right now for the 4th, too!
What little girl doesn't need a rattan doll day bed? I think I love this as much as Lydia would!
These woven frames are so gorgeous in person; they would look amazing on her white bookshelf for a little texture.
I go back and forth over whether or not to replace the pink and coral striped shams on her bed; these blockprint pillow covers are so soft and feminine!
The only reason I haven't pulled the trigger on this gorgeous coral mirror from Aerin is because we still haven't found a dresser for her space and the hubby is constantly reminding me of "priorities", lol. I'm completely obsessed!
Love this porcelain tea set!
Ah, these rattan parasol lamps are ridiculously pricey, BUT…..about a week before we all went under quarantine, I saw dupes like these in Home Goods for $50 a piece!!! I'm STILL kicking myself for not having gone back and gotten them, but am hoping that when things start opening back up again, I'll be able to find them again, fingers crossed!
Happy Hump Day, everyone!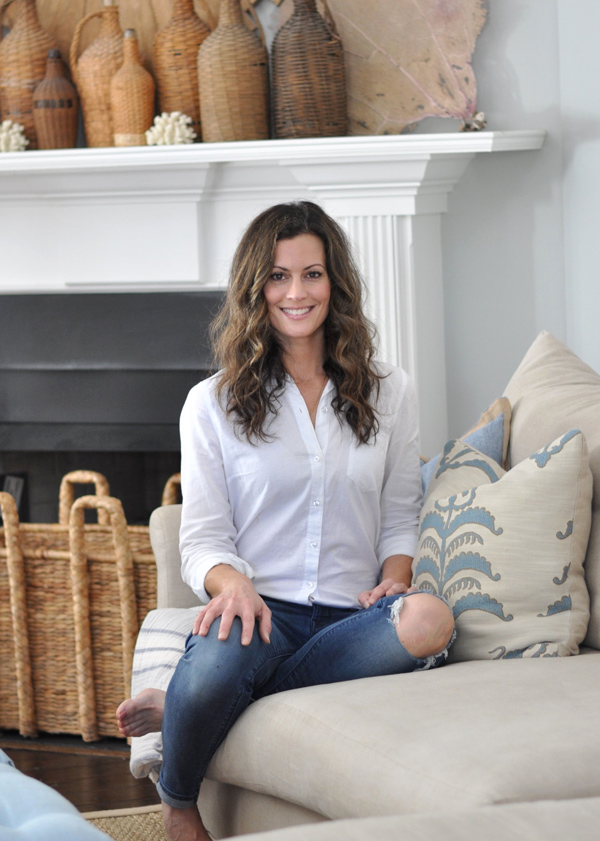 Hello and welcome to Bungalow Blue Interiors!
I'm Kelly, interior designer, stylist, hostess with the mostest and editor of my blog, where I share pics of my work, my own home, décor projects, entertaining hacks, where to find the best decorating deals and all the beautiful things that are currently inspiring me!