LAST MINUTE FATHER'S DAY GIFT IDEAS
After having been on a pretty steady blogging kick, I hadn't meant to take a hiatus from posting as it turned out, but I'm back today to share some fabulous last minute finds for Father's Day this weekend (all of which will make it in time if you shop today!) My husband is admittedly the hardest person in the world to shop for; this year, we bought one of those little 'You're My Hero" books that the kids can fill in answers on each page, making homemade cards and homemade tiramisu (his favorite!) Below are some favorite items I've bought for the hubby in years past, in case you're looking for some gifts for your hubby, father or brother (this grill brush was last year's hit and, for someone who NEVER gushes over gifts, he is still talking about how amazing it is a year later!)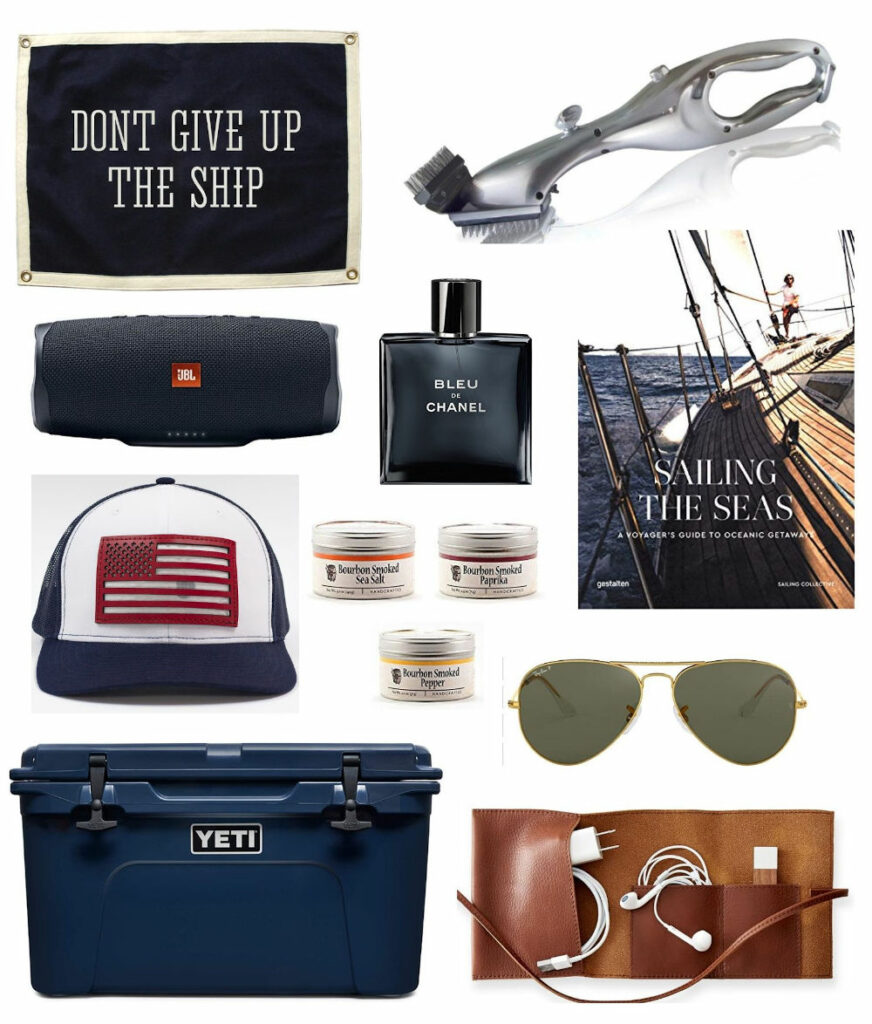 DON'T GIVE UP THE SHIP FLAG – Looks great framed or hanging on its own!
STEAM GRILL BRUSH – By far, the hubby's favorite gift in a long time! Heat up the grill a few minutes, fill the brush with water and watch all the yuck literally melt away!
JBL SPEAKER – Perfect for days by the pool or beach, or impromptu dance parties in the kitchen!
BLEU DE CHANEL – Hands down, the most amazing men's scent EVER!
SAILING THE SEAS BOOK – The most beautiful coffee table book for the sailor or for those who just admire sailing photos!
EAGLES AND ANGELS HAT – One of my favorite gifts for everyone, these hats are SO good and are also made by a friend and fellow veteran who worked with my hubby years ago. A great way to support vets and small business, but we don't go anywhere without our hats, we love them so much!
BOURBON SMOKED SALT + PEPPER TRIO – We use this every time we grill steak and chicken – such great flavor and such a great, unexpected gift idea!
RAY BANS – Such a classic!
YETI COOLER – Obsessed with all things Yeti, most especially this navy cooler!
LEATHER CORD POUCH – I got this a few years ago for the hubs and it's the perfect size for work or short trips!
Hope you're all off to a great start this week!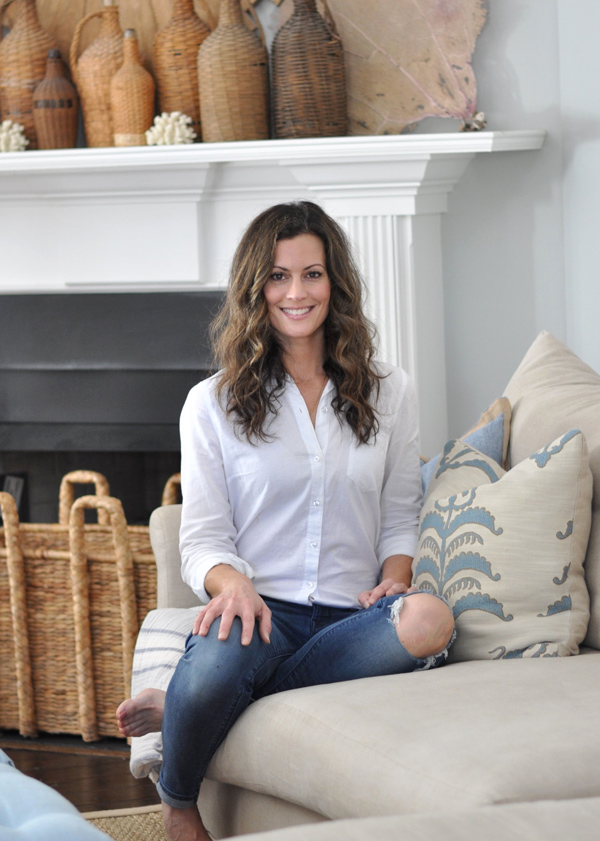 Hello and welcome to Bungalow Blue Interiors!
I'm Kelly, interior designer, stylist, hostess with the mostest and editor of my blog, where I share pics of my work, my own home, décor projects, entertaining hacks, where to find the best decorating deals and all the beautiful things that are currently inspiring me!