HOW TO MAKE A DEMIJOHN LAMP
I've had quite the love affair with demijohn lamps since I first laid eyes on one in this Sag Harbor property years ago – so much so, in fact, I devoted an entire blog post to it here. I love how much interest and drama they add to a corner or side table, but I also love that it's super easy to make one yourself (and, bonus – it costs much less than buying something of the same size in retail!) It just so happened that I needed a generously sized lamp for next to our sectional in the living room and so I thought I'd try my hand at making one myself. How hard could it really be, right? Turns out, it was super easy. Here is how I did it: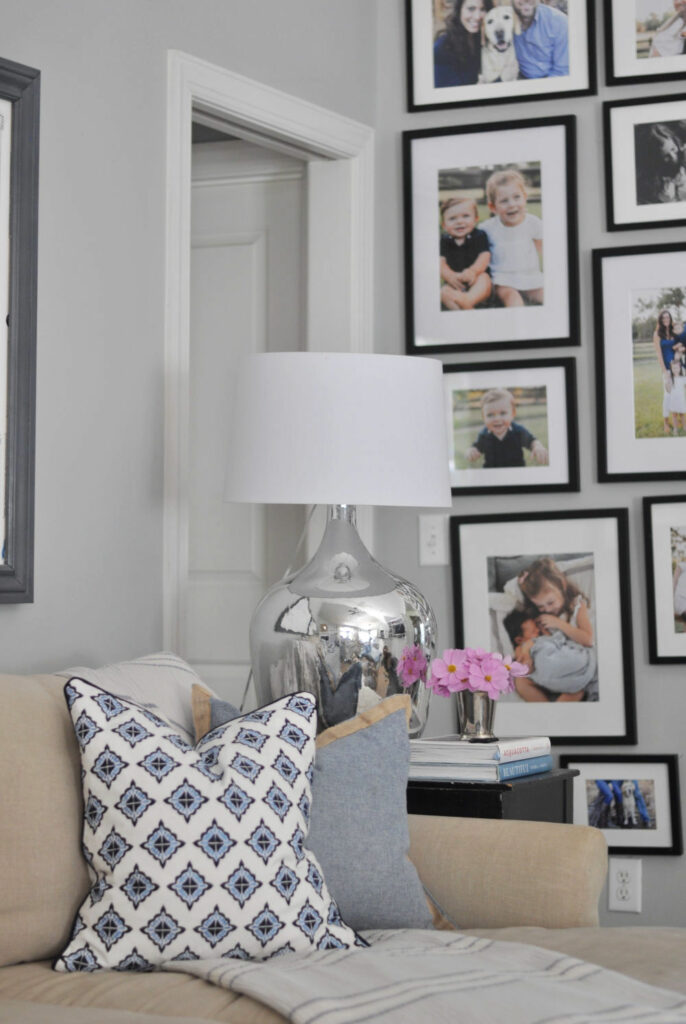 There are so many different sizes and colors of demijohns to choose from; I found a ton of beautiful, green and clear glass beauties on Etsy and Ebay (love THIS ONE, THIS ONE and THIS ONE), but ultimately ended up going with one with a mercury glass finish from Etu Home last year on major sale. When it arrived, it was a lot bigger than I originally expected, but I absolutely love it how much drama it adds to our living room – such a showstopper!
Turning a demijohn into a lamp couldn't be easier and is a great way to personalize a space with something original. Here is a list of everything I used to make it:
Demijohn
Cork stopper
Lamp kit (I used this one)
As soon as the demijohn arrived, I strapped it into the passenger seat and ran it over to my local True Value to fit it for a cork stopper, which you need when mounting the electric fitting. Back in the lighting section, there are a number of different sizes to choose from. You want one that will fit snugly in the opening and will not move, otherwise, the entire top portion of the lamp (shade, fitting, harp, etc.) will wobble.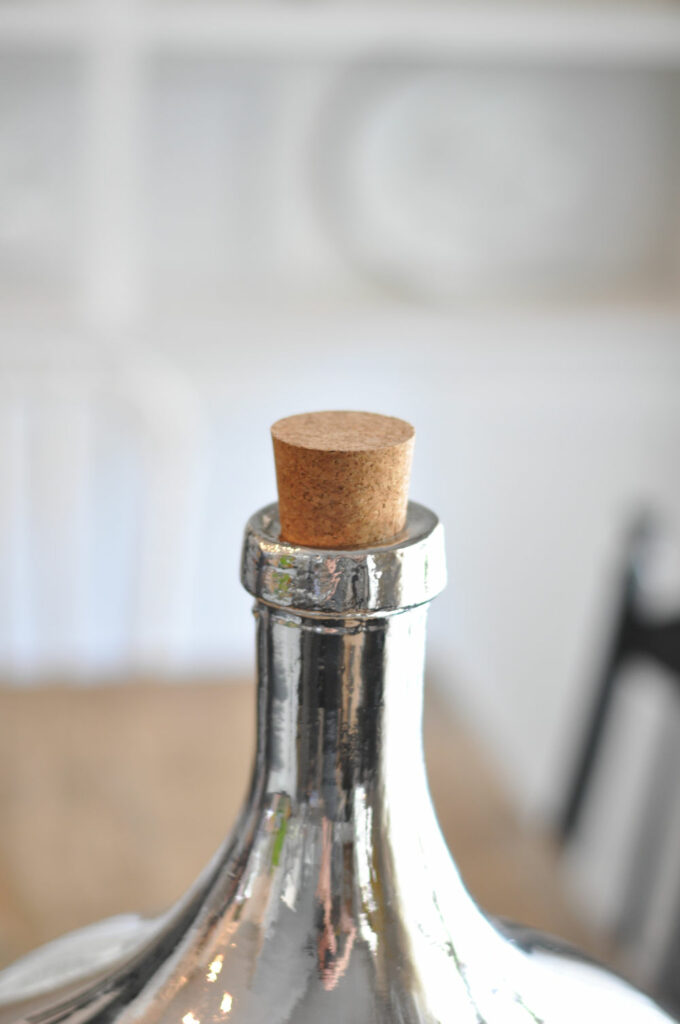 The lamp kit includes step-by-step directions on how to put everything together, so, even though you're not exactly reinventing the wheel here, it helps to have a guide when figuring out which wire goes where.
Next, the hubs drilled a hole into the middle of the cork (so I could take pictures); make sure you choose the right sized drill bit, otherwise, if you make the hole bigger than the fitting, the whole thing will wobble: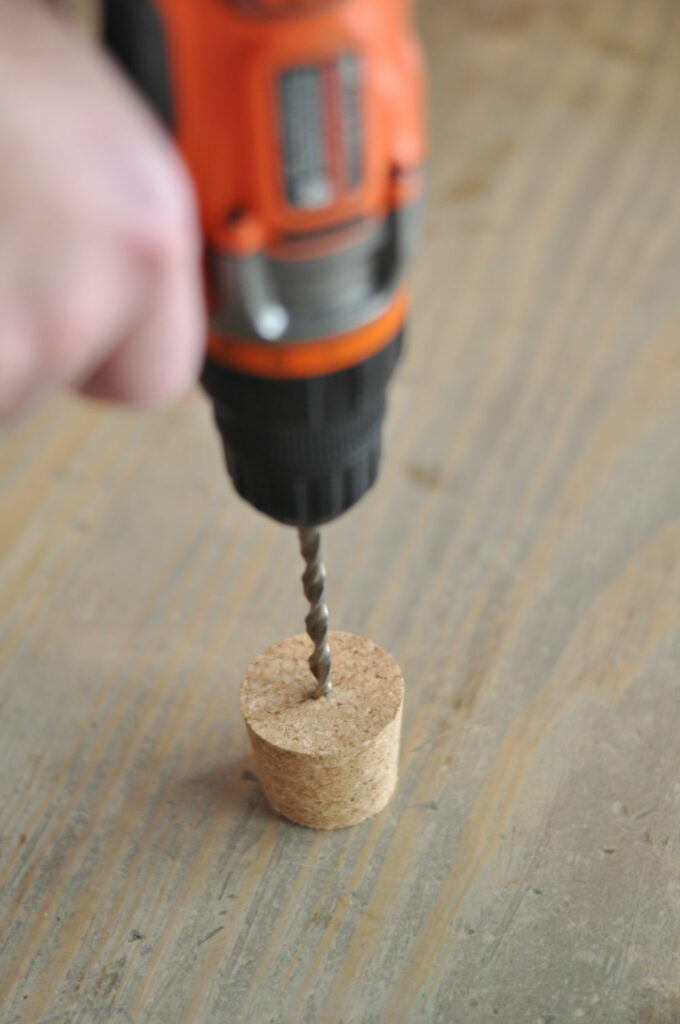 After drilling the hole, he fit the screw through the hole in the cork. After that, you need to follow the directions for the wires. There are two different options for doing this; because the demijohn has a closed bottom, the wiring had to be ran on the outside of the bottle from the fitting. I have zero experience drilling through glass and didn't want to break mine, so I was more than happy to have the cord coming straight down from the top of the demijohn. This is how it will look after attaching the harp: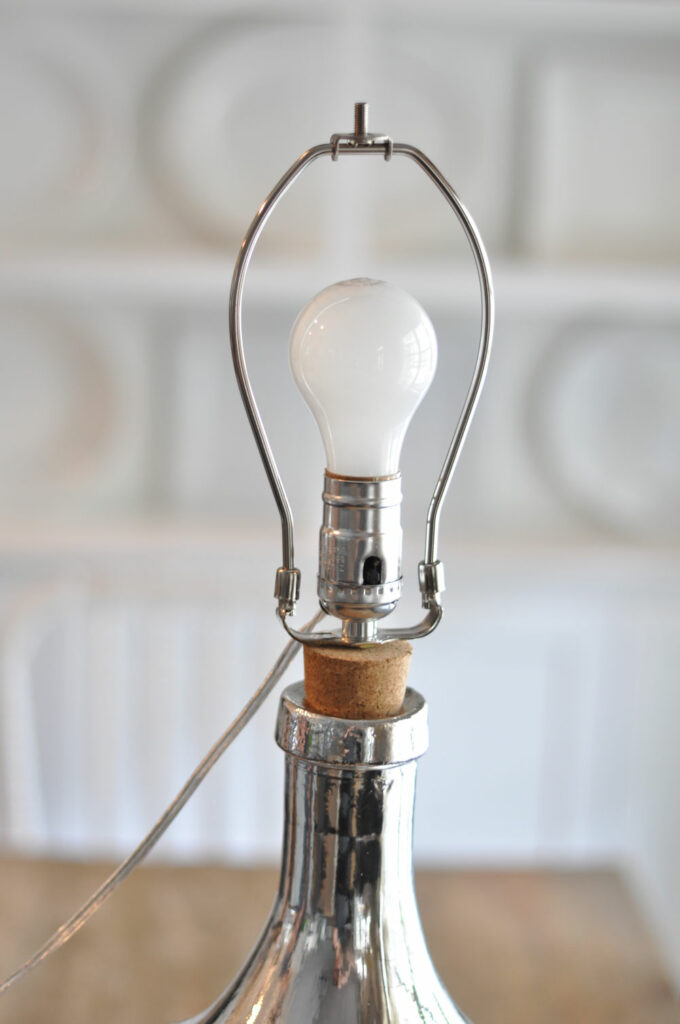 And that's it! It couldn't be simpler and for around $90 I got quite a dramatic table lamp: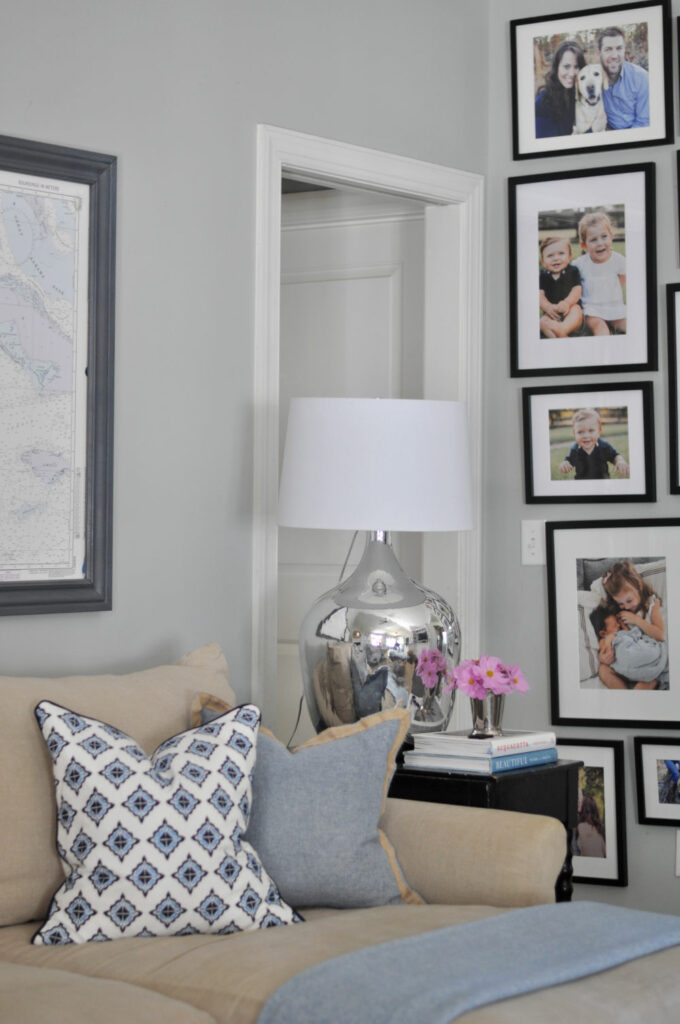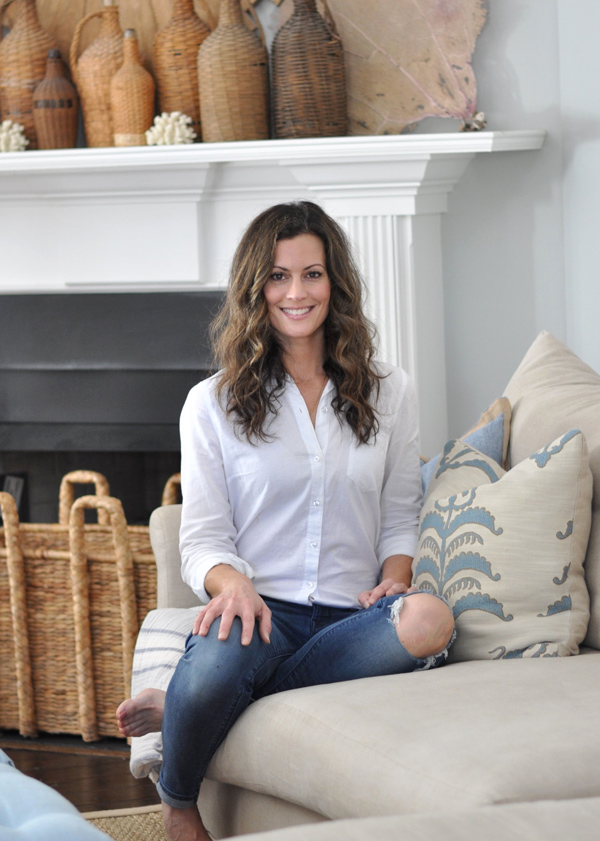 Hello and welcome to Bungalow Blue Interiors!
I'm Kelly, interior designer, stylist, hostess with the mostest and editor of my blog, where I share pics of my work, my own home, décor projects, entertaining hacks, where to find the best decorating deals and all the beautiful things that are currently inspiring me!