HOW TO KEEP YOUR HYDRANGEAS FRESH FOR WEEKS
Last week, I posted a photo of a tablesetting on Instagram and mentioned that the hydrangeas in the center were going two weeks strong. You wouldn't believe the response I got in comments and DM's, asking my secret! Well, today I'm sharing because, for one, it's so easy (and works every time!) but also because something as little as a single bouquet of hydrangeas lasting for weeks is a small luxury that we could all benefit from right about now!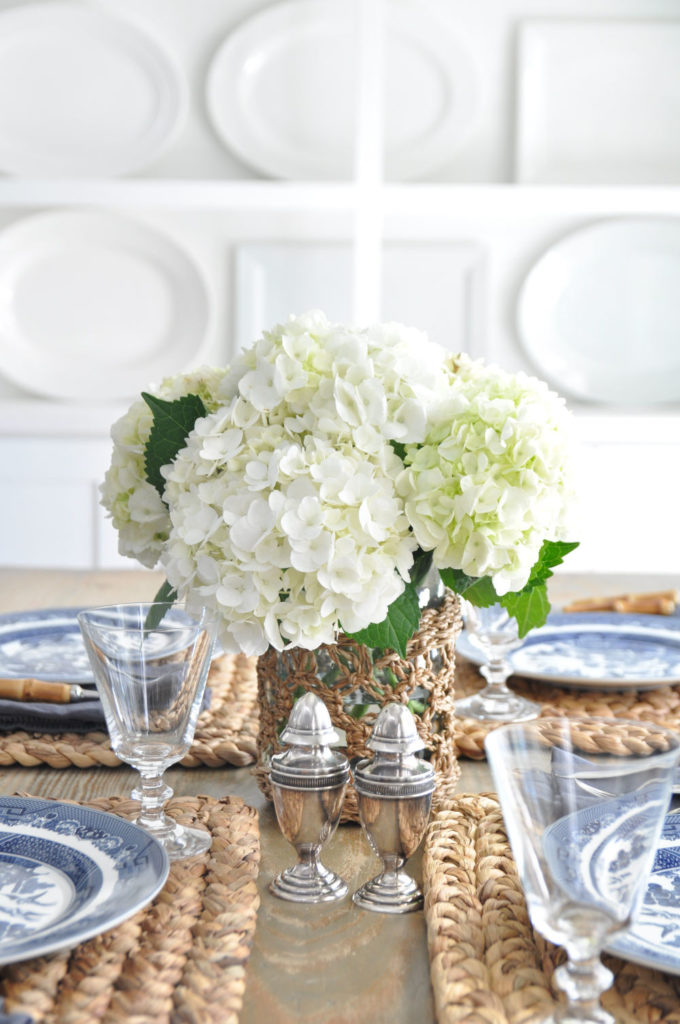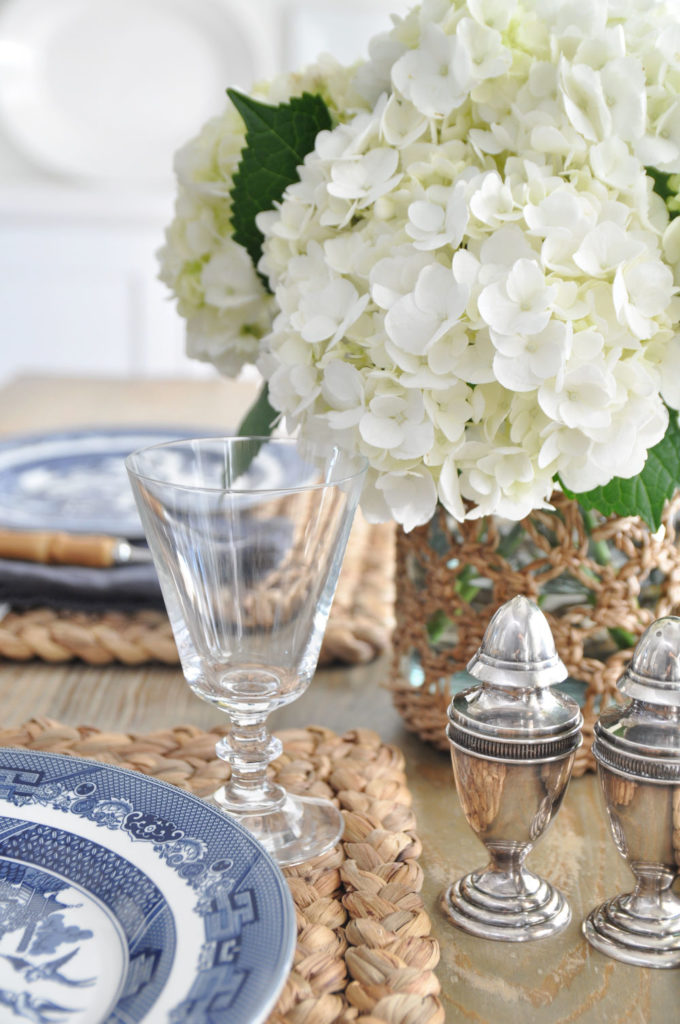 Okay, so here is my secret (which I actually learned from an Instagram follower a few years back!) Aside from using the flower food packet that comes with the blooms and changing the water every other day, anytime my hydrangeas are starting to look sad and wilt like this: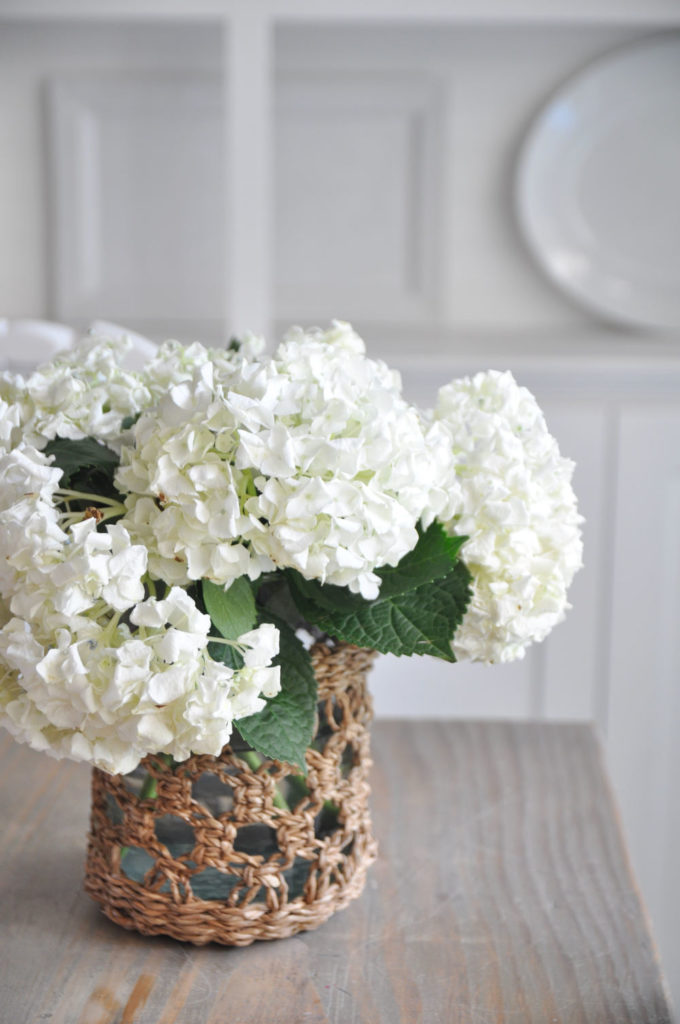 …I stick them, head down, in a bucket of ice water overnight: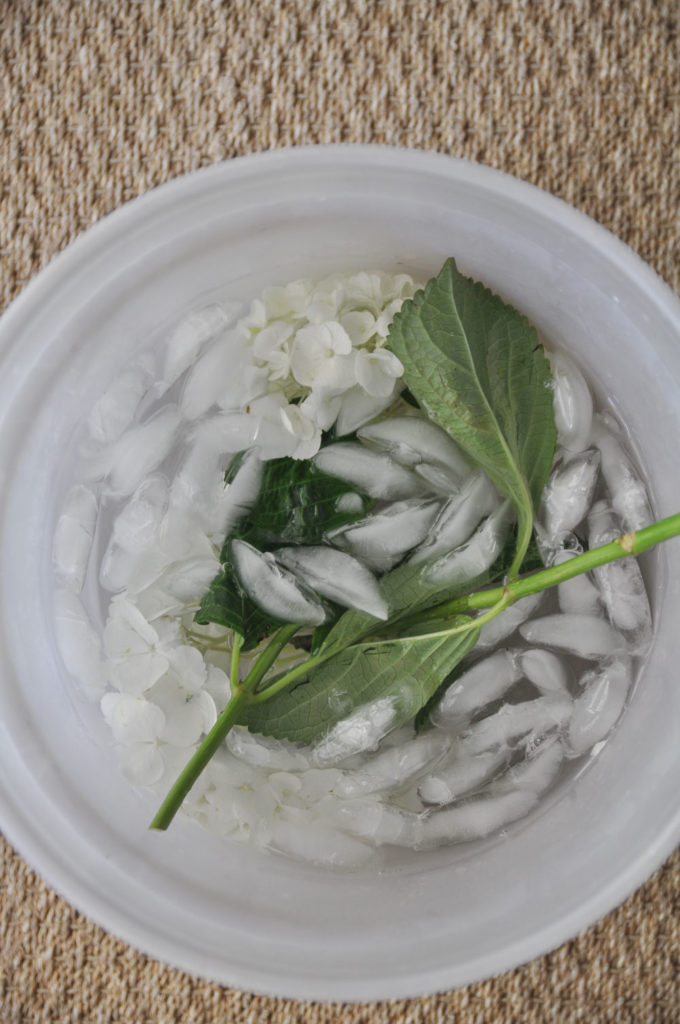 The next morning, the ice has melted and the blooms are full and happy again! And that's it! I typically turn them right side up in the bucket until the flowers are dry enough to not drip water all over my table. Once I've done this, I can usually get another week, or sometimes even longer, out of them!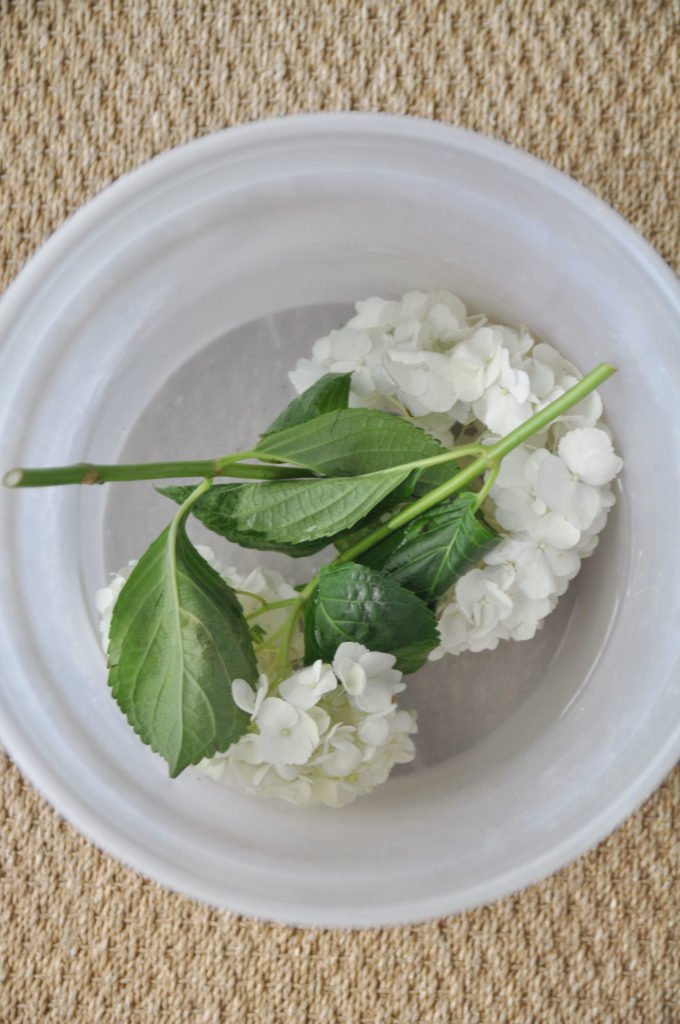 After I posted this, I got a ton of comments with other ways readers have tried to refresh hydrangeas (sticking the stems in boiling water, putting allum in the water when first cutting), so if you're interested in seeing other ways to try, head on over to Instagram to read! This is my tried and true method; it's too easy to do (put them in ice and forget about them!) and it has worked every time!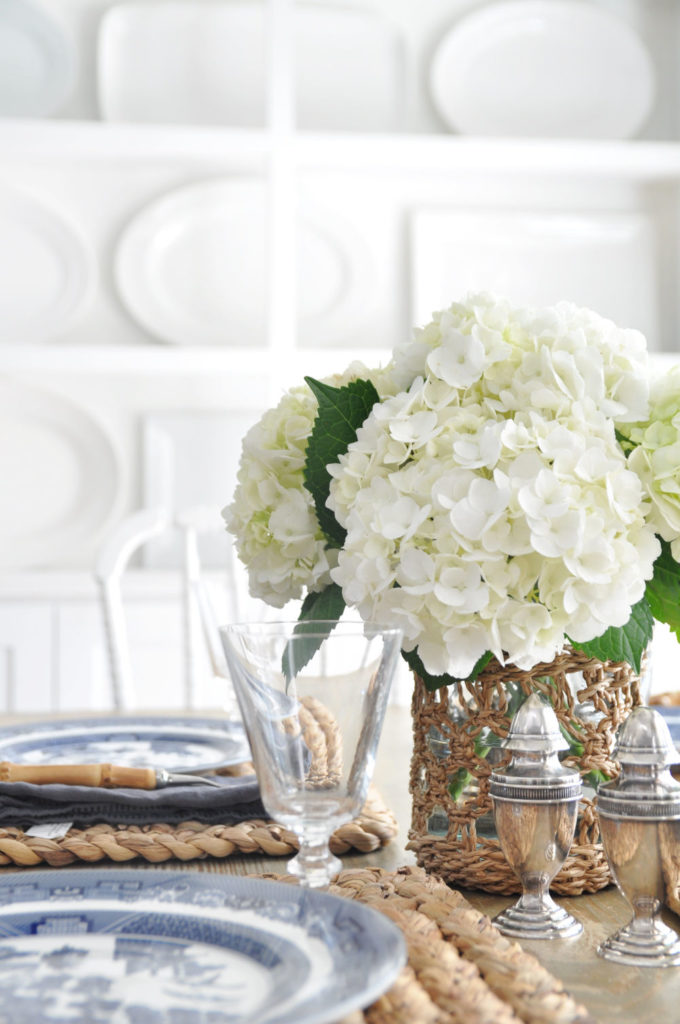 Dinner plates / French wine glasses / Water hyacinth placemats / Similar rattan vase / Similar salt and pepper shakers / Similar bamboo flatware
Hope you're all off to a great start this week!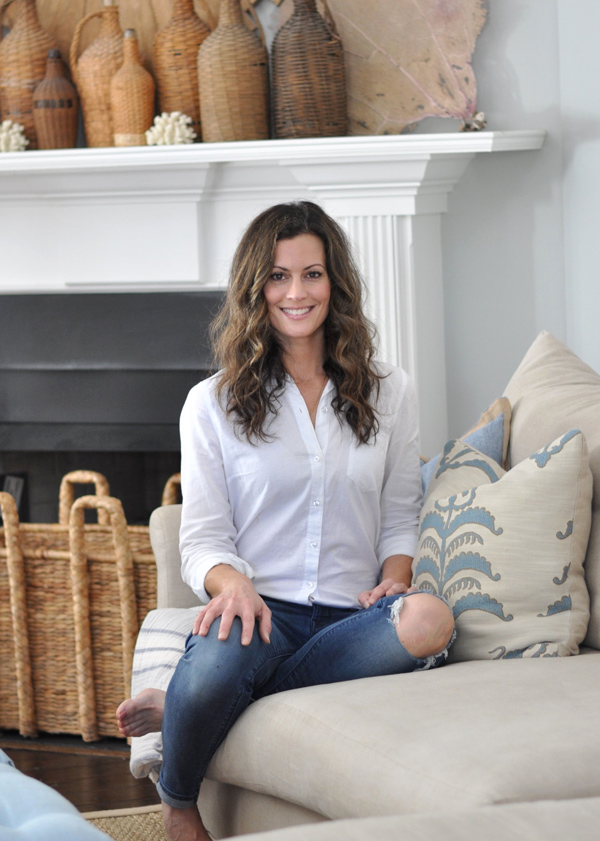 Hello and welcome to Bungalow Blue Interiors!
I'm Kelly, interior designer, stylist, hostess with the mostest and editor of my blog, where I share pics of my work, my own home, décor projects, entertaining hacks, where to find the best decorating deals and all the beautiful things that are currently inspiring me!