family photo session + sleeping through the night
Back in the end of August, on probably the hottest, most humid day of the entire summer, my good friend and client (who also happens to moonlight as an AMAZING family photographer) snapped some photos of the hubby, baby girl and me and they turned out so much better than I ever could have imagined!! Lydia and I wore matching white dresses with embroidered edges and the hubby shaved. It was a pretty big deal. I have taken upwards of a thousand photos of Lydia since she was born and I can count on one hand how many I am in with her; her daddy was deployed for almost half her life and yet, he appears in a staggering number (does this sound familiar to any of you mommas??) So, while this was meant to be a family photo session, Shannon was kind enough to sneak in quite a few candid shots of me and my beautiful baby girl to prove she really does have a momma! From the bottom of my heart, thank you, Shannon! I am eternally grateful for these beautiful shots and will treasure all 60 (!) of them forever.
via
These photos expertly hide the fact that I was TIRED. I mean, bone tired. I was so spoiled so early on because Lydia started sleeping through the night at 7 weeks old. And I'm talking ten, eleven hours straight, then she'd wake up, eat and go back to sleep for another two! With the hubby deployed at exactly the same time and no family nearby, I was so grateful for this little gift. But all that changed when she hit four months and started teething. At exactly six months, she started waking every 1-2 hours and continued that until she was 8 1/2 months old.
I don't care how young you are, sleep deprivation like THAT is its own form of torture! I'm such a sucker and wouldn't (and still won't leave her) to cry it out, but something had to give. I had tried everything but, seeing as I had nursed her to sleep all of her life, I knew I had to start there. A friend loaned me The Baby Whisperer by Tracy Hogg as a guide- have any of you ever read it? It was amazing; in a matter of days, she went from waking every 1-2 hours to only waking once (albeit, it would take me an hour to get her back to sleep) The first week she napped twice a day and I wanted to rejoice! The second week and since, she's still only getting up once wanting to have a dance party in the middle of the night, but it's like pulling teeth trying to get her to nap during the day. Have any of you had this problem? I'd love to know how you handled it or what might have worked for you!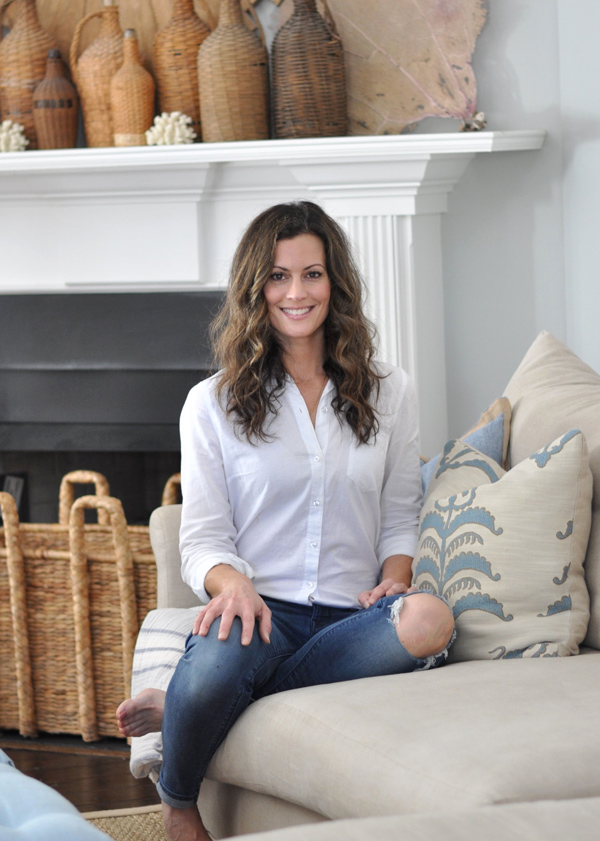 Hello and welcome to Bungalow Blue Interiors!
I'm Kelly, interior designer, stylist, hostess with the mostest and editor of my blog, where I share pics of my work, my own home, décor projects, entertaining hacks, where to find the best decorating deals and all the beautiful things that are currently inspiring me!