fab find friday: glass lamps
When it comes to hitting thrift and retail stores like Home Goods and TJ Maxx, give me twenty minutes and I can find something beautiful amidst a bunch of, shall we say, "undesirables", for lack of a better word. What might look like it won't work in the store can suddenly take on a new light when positioned in the right space in your home, making it look like it was meant to be there all along. No matter how hard I've tried, however, I've not had the same luck at Kirkland's, but when I saw the huge "SALE!" signs in the window, I couldn't resist popping in and boy, am I glad I did!
I scored two of these glass lamps for less than the price of one! Originally priced at $100 each, they were marked down to $59.99, and the sale included an additional 25% off the lowest price on all lamps. Take off another 10% for military discount for July 4th and I got them both for $85!
These babies are huge, too…33 inches high. One of the harps is shorter than the other, so I'll have to pick up another one on my next run to Lowe's, but unless they are standing right next to each other, you can't tell. Small price to pay for such an unbelievable steal! I'm thinking of either switching out the white shades for black one or putting some grosgrain ribbon around the top or bottom. Decisions, decisions. Here is a shot of one on the nightstand in my bedroom:
Hurry to Kirkland's to get yours and have a happy 4th of July!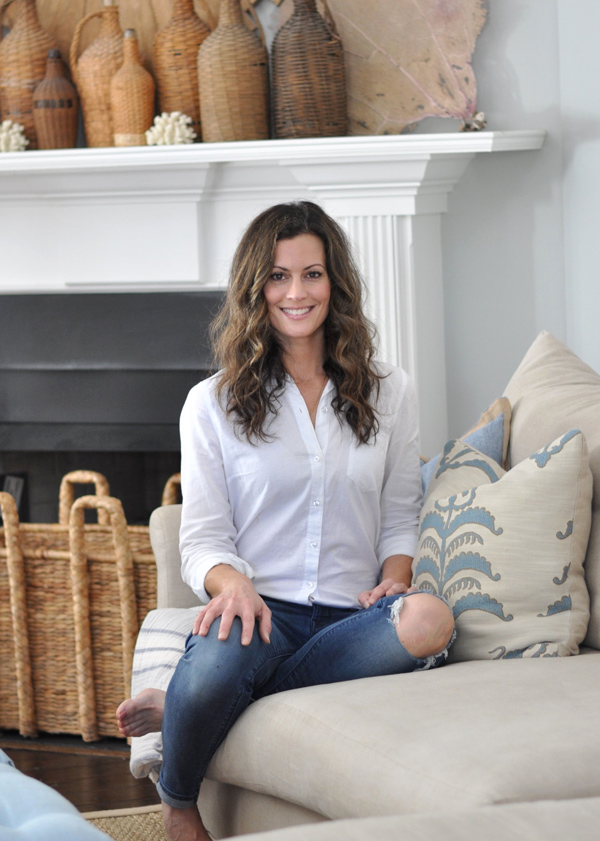 Hello and welcome to Bungalow Blue Interiors!
I'm Kelly, interior designer, stylist, hostess with the mostest and editor of my blog, where I share pics of my work, my own home, décor projects, entertaining hacks, where to find the best decorating deals and all the beautiful things that are currently inspiring me!