Just in time for Christmas, I thought I'd try my hand at making a wreath out of book pages. I know I'm certainly not the first person to attempt this, but I've always loved how beautiful and simple they are and I'm pretty impressed with how mine turned out. They make a great Christmas or hostess gift, too! This is a super easy, yet time consuming DIY, but the end result is so worth it.
All you need is a styrofoam half-wreath (mine is 10″), a glue gun, glue sticks, an old book (got mine at a thrift store for 75 cents) and a stapler. Make sure you lay a towel or drop cloth down first, so you don't get glue all over your floors:
To start, take a page and wrap it in an "S" pattern, like this:
I saved my fingertips and stapled, insted of hot glueing, the bottom to hold it together:
Then, using your hot glue gun, glue it to the back of your wreath (in my case, the flat side of my half-wreath):
Keep going, all the way around, like this:
Once you've glued pages around the back side of the wreath, flip it over:
For the front, follow the same steps and glue in a circle:
After a few times around the wreath, it will start to look like this:
Keep going until you can't fit any more pages. If some spots of your wreath are thin, stick more pages in and glue them for fullness. There's really no way to mess it up. I LOVE how mine came out and am already making another as a gift for a friend:
I hope you're having a great week and getting ready for Christmas!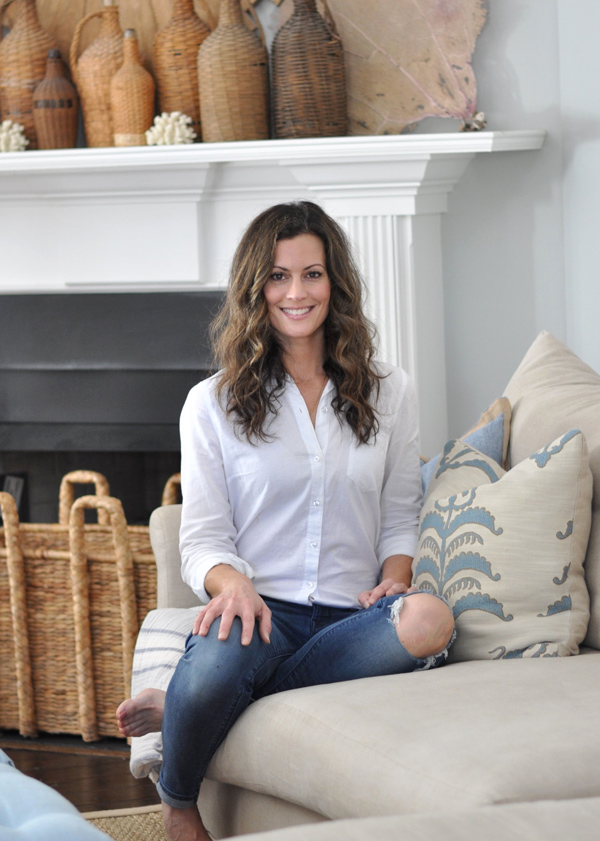 Hello and welcome to Bungalow Blue Interiors!
I'm Kelly, interior designer, stylist, hostess with the mostest and editor of my blog, where I share pics of my work, my own home, décor projects, entertaining hacks, where to find the best decorating deals and all the beautiful things that are currently inspiring me!