DESIGN PROJECT: SELF CARE + MY FAVORITE BEAUTY PRODUCTS
Taking a break from all things design and decor-related today to join Annie from Most Lovely Things and Mary Ann from Classic Casual Home in their latest Design Project: Self Care! I'll be totally honest, I hesitated when Annie first asked me to participate; aside from daily workouts and the occasional pedicure, self care hasn't been something I've been very good at since having my children. And now with homeschooling added to the rest of the regular day-to-day responsibilities, there's even less time to focus on anything other than the kids or the house. The one thing I've kept up with, however, is my skin routine.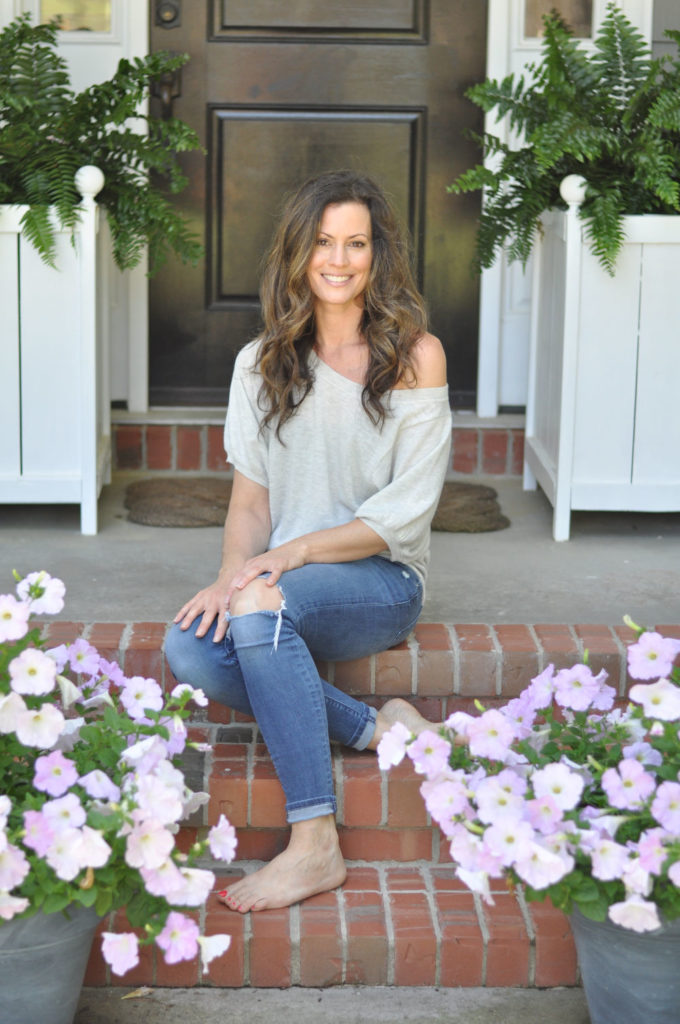 I used to be such a product junkie when it came to my skin, but since having my children, I've pared my routine down for the sake of time (or lack thereof), concentrating on heavy hitters that make the biggest impact on my skin. And when it comes to makeup…well, even though it's been a while since I've worn much more than under eye concealer, there is just something about slathering on some sunless tanner and eye kohl to give me a little pep in my quarantine step and make me feel more put together. (Even if I won't be seeing anyone besides the hubs and littles, lol!) Below are some of my favorite skin, hair and beauty products and why I love them, in case you're looking for something new to try: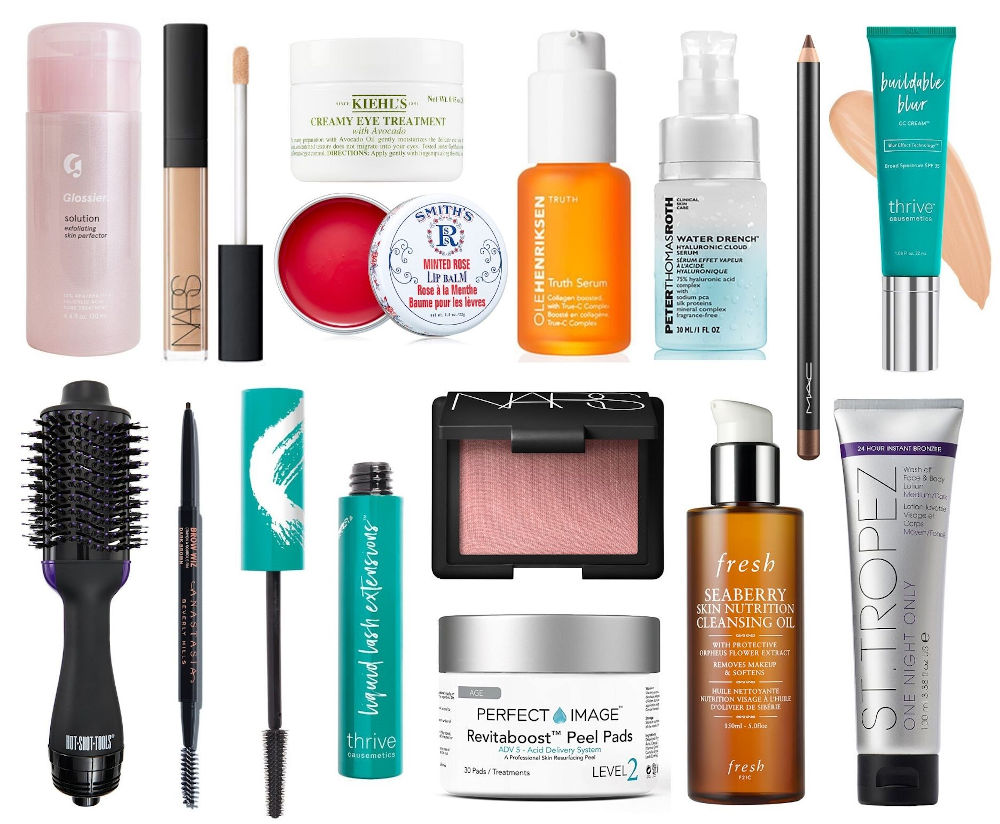 Glossier The Solution / Nars Concealer / Kiehl's Creamy Eye Treatment / Smith's Minted Rose Lip Balm / Ole Henriksen Truth Serum / Peter Thomas Roth Hyaluronic Acid / Mac Eye Kohl / Thrive CC Cream / Hot Shot Tools Dryer Brush / Anastasia Brow Wiz / Thrive Mascara / Nars Blush / Revitaboost Peel Pads / Fresh Cleansing Oil / St. Tropez One Night Only
Glossier the Solution – The best money you will ever spend on an exfoliator! I use this after cleansing at night to get any spf or makeup that I missed and gives your skin an incredible glow! If you only try one thing from this post, let it be this one!
Nars concealer – I've tried them all and this one has the best coverage and color options (especially for olive skin tones!)
Kiehl's Creamy Eye Treatment – I never skip eye cream and this one is super rich, thick and hydrating and just makes my eye area feel good after a long day. A little bit goes a long way, too!
Smith's Minted Rose Lip Balm – I've used their regular lip balm for years and loved the sheer, slight pink tint but when I found the mint version, I knew I'd never go back!
Ole Henrikson Truth Serum – a great, budget-friendly Vitamin C serum that helps protect your skin from sun damage. I used to use a much pricier version by Skinceuticals but I love this one just as much!
Peter Thomas Roth Hyaluronic Acid – My dermatologist told me years ago that the three things every woman should incorporate in her skin regiment is Vitamin C, Retinol and Hyaluronic acid. This one has a high concentration of HA for a great price and my skin feels so much plumper (for lack of a better word) when I use it.
Mac Eye Kohl in Teddy – I've worn this on my water line for almost twenty years!
Thrive CC Cream – I have always preferred tinted moisturizer over foundation and, even though it's been a while since I've worn any, THIS is my absolute go-to when I do! It's the most amazing cc cream with great coverage that you can build from super sheer (my preference) to full coverage, if you need. And, best yet, for every purchase made, Thrive Causemetics will donate to a woman in need!
Hot Shot Tools Dryer Brush – this was a complete game changer for blow drying my naturally curly hair! It cuts my drying time in half, adds great volume and, many times, I don't even need to use a flat iron after! I use it on Lydia's hair in the winter, too! Sally Beauty runs sales on this all the time; I got one for half off for my mom for Christmas!
Anastasia Brow Wiz – love the slim tip and colors. This is a more budget-friendly alternative that I love, too!
Thrive mascara – Hands down, the BEST mascara EVER. I have also used this one for years; it's a much more affordable option!
Nars Blush in Orgasm – the most flattering color for every skin tone! Gives a great flushed look.
Revitaboost Peel Pads – this is a mini facelift in a jar! If you use any kind of retinol like I do (I use prescription Retin-A five nights a week), be VERY careful with these pads because they will burn your skin! Start out slowly, once a week, and work your way up. Great price for an unbelievable product!
Fresh Seaberry Skin Cleansing Oil – I double cleanse my skin whenever I wear spf (every day) or makeup; I like an oil cleanser first that I wipe off with a towel and this one is amazing.
Colorscience Sunforgettable Total Protection Face Shield – I use this tinted SPF every morning on my face and neck on top of my moisturizer. It's light and has great coverage and I stock up whenever Colorscience has sales!
St. Tropez One Night Only – I apply a little of this on top of my spf for a little sunkissed glow and most days, especially since quarantine, this is where my beauty regime ends. It gives such a pretty glow and I love that it washes off completely at the end of the day!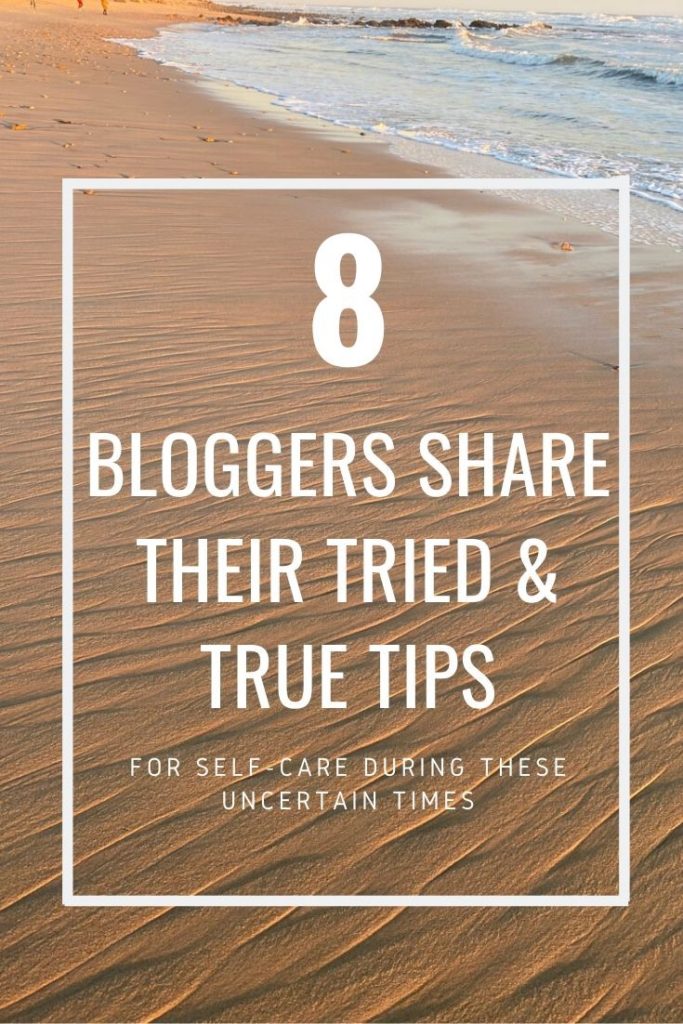 I am so excited to be included in Annie and Mary Ann's blogger roundup! Please continue reading about how seven other bloggers are indulging in self care during quarantine:
Katrina – The Foxy Kat
Katrina is indulging in self-care through maintaining healthy locks. Without access to a salon for regular hair cuts, she has found a way to keep her hair hydrated to ward off split ends.
Sheri of Sheri Silver loves making DIY gifts to give. Read how she's DIY-ing for herself during this time! 
Janine of Happy Happy Nester has gathered quite a few Self Care Beauty Tips over the years. Today she shares her hair, skin, and health regimen that has worked and made a difference.
Stefanie of Beautiful Living with Stefanie Wall is sharing how a daily walk and a piece or two of chocolate are joy boosters.
Mary Ann of Classic Casual Home is sharing tips on hydrating your over-washed hands.
Cindy of Rough Luxe is talking about what to do when you can't get to your manicurist.
Annie of Most Lovely Things is trying something new like a simple DIY with art supplies on hand and plant propagation.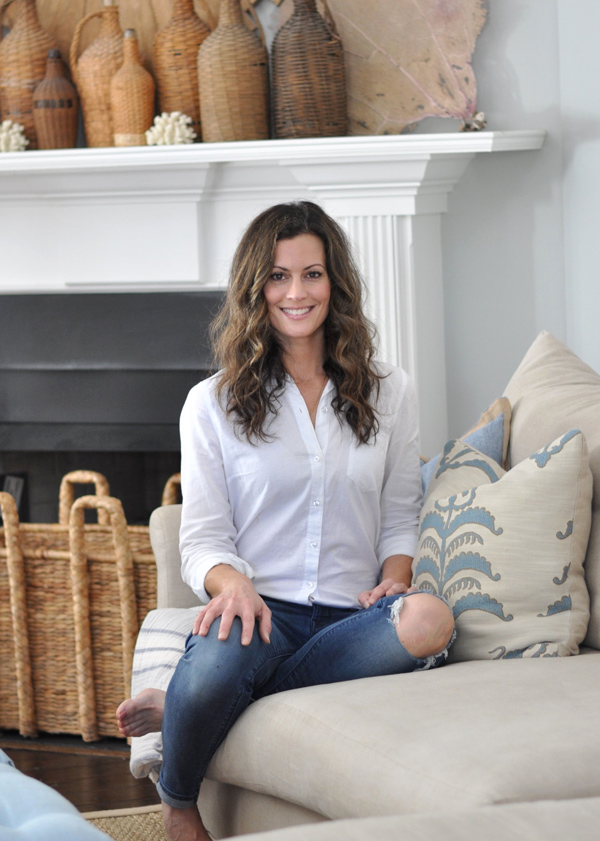 Hello and welcome to Bungalow Blue Interiors!
I'm Kelly, interior designer, stylist, hostess with the mostest and editor of my blog, where I share pics of my work, my own home, décor projects, entertaining hacks, where to find the best decorating deals and all the beautiful things that are currently inspiring me!