This weekend I crossed a lot of items of my to-do list, the biggest being planting a bunch of 5-gallon bushes down the one side of my house! I made a trip back here and spent a mere $140 on 25 plants, which I piled in the hubby's truck:
As I pulled up to pay, I did a double take when I saw a bunch of random PEACOCKS roaming aimlessly about:
I had never seen a peacock so up close and personal but everyone else seemed like it was the norm, so I must have looked like a complete lunatic when I whipped out my camera and furiously started snapping away. But, I digress…I rushed home, unloaded the truck and got to work. Here are most of them, lined up, waiting to be planted. Can you believe I only paid $6 for EACH ONE? You'd pay quite a bit more than that in a local nursery for this size:
I've done my share of planting and, living in the southeast, where the soil is extremely sandy, I've learned that three things are absolutely vital for thriving landscaping when planting here – soil conditioner, pelletized lime and fertilizer:
I dig a hole almost twice as big as the plants bulb, then mix the same amount of soil conditioner with a handful of lime and another handful of fertilizer. Fill in around the plant and you're done! Here is the sad and lonely side of the house before, electrical wires and ugly water meter in all their glory:
And here it is after the ligustrum were planted. I still need to plant some perrenials and groundcover, but what a difference just the plants make:
It's starting to feel more like home!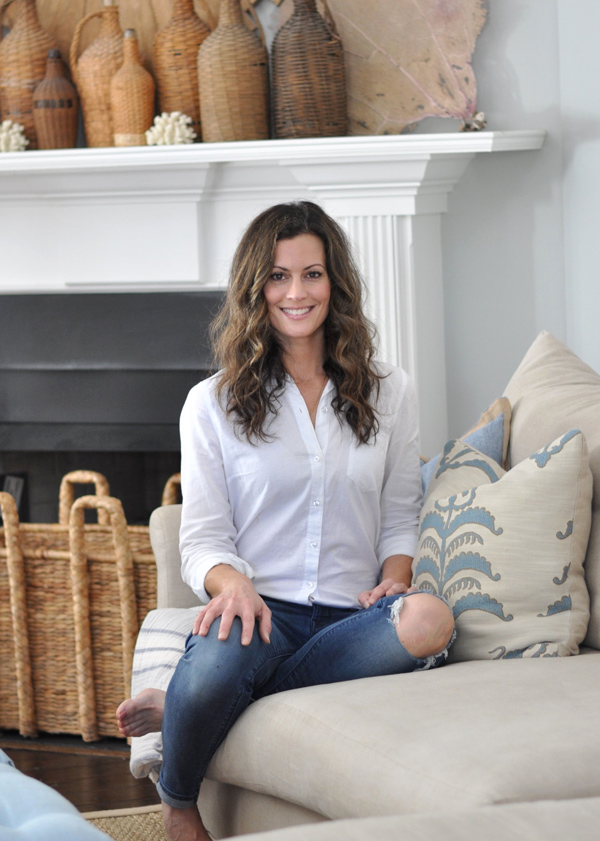 Hello and welcome to Bungalow Blue Interiors!
I'm Kelly, interior designer, stylist, hostess with the mostest and editor of my blog, where I share pics of my work, my own home, décor projects, entertaining hacks, where to find the best decorating deals and all the beautiful things that are currently inspiring me!