BEST OF SUMMER BLOOMS AND A ROUNDUP OF BEAUTIFUL VASES
The only upside to the end of summer, for me, is that there is a plethora of dahlias in bloom to soothe the sadness of my littles returning to school! One of my dear friends started her own flower farm a few years ago and I always looked forward to her end-of-summer subscription for the most incredible dahlias in pale pink, mauve and rust. The color combination is one of my favorites for summer and looks especially chic in wicker or raffia-wrapped vases. We grew our own zinnias, globe amaranth and mini dahlias that have looked amazing mixed with sweet mint, rosemary and basil (and smelled incredible, too!) Nothing compares to the end of summer flower subscriptions I have always gotten, though, so I thought it would be fun to share some snaps of gorgeous recent summer arrangements as well as a few from summer's past, and a roundup of some beautiful vases that transition from one season to the next, so be sure to scroll all the way to the end for some of my very favorites: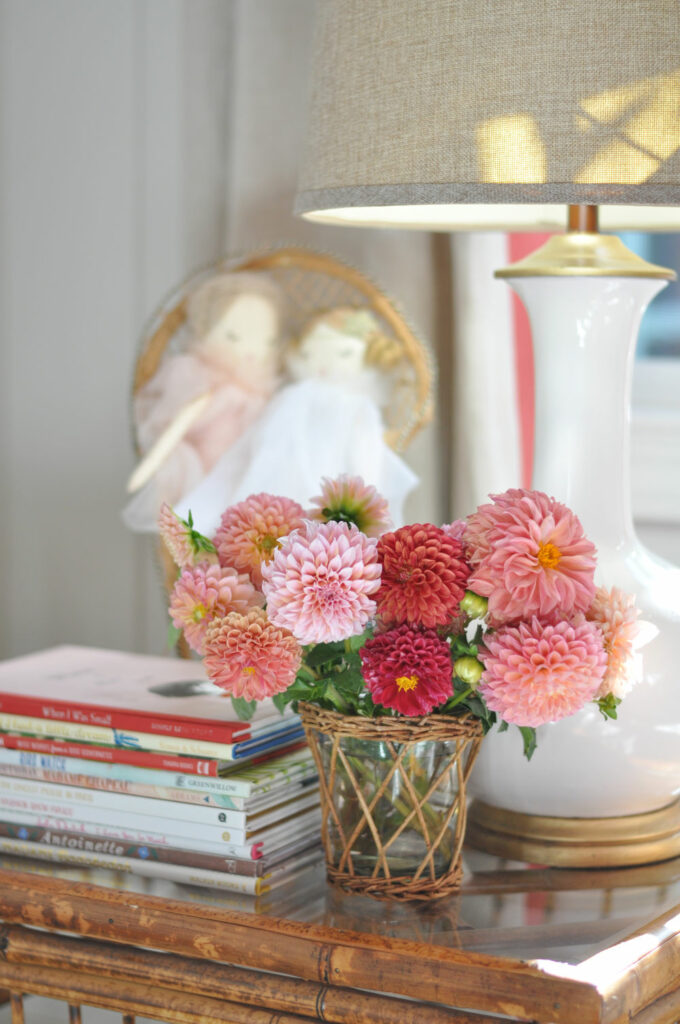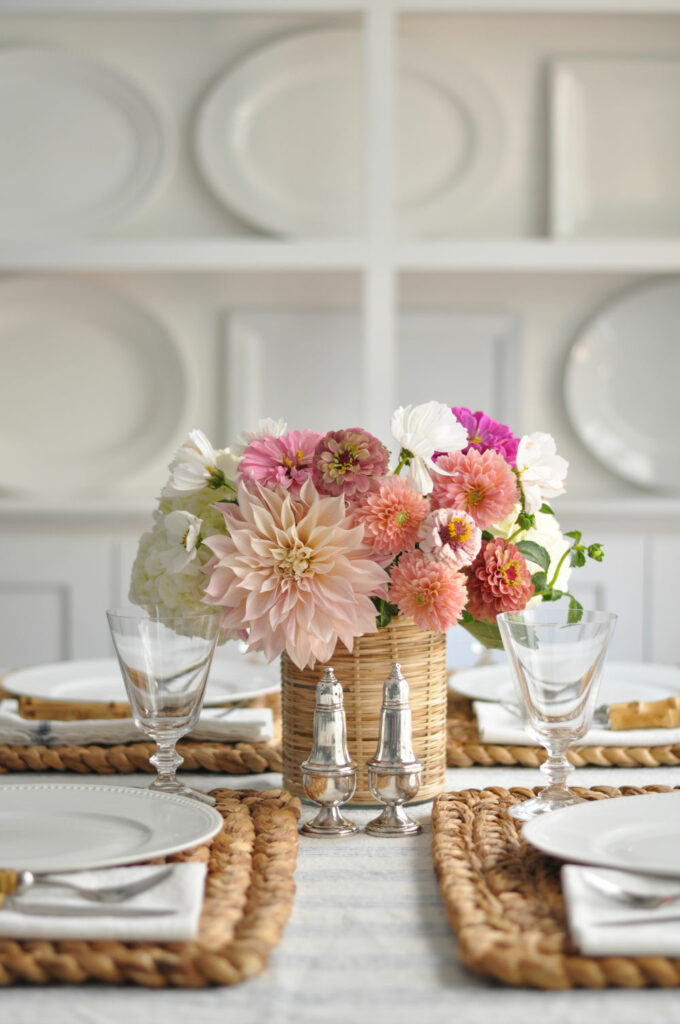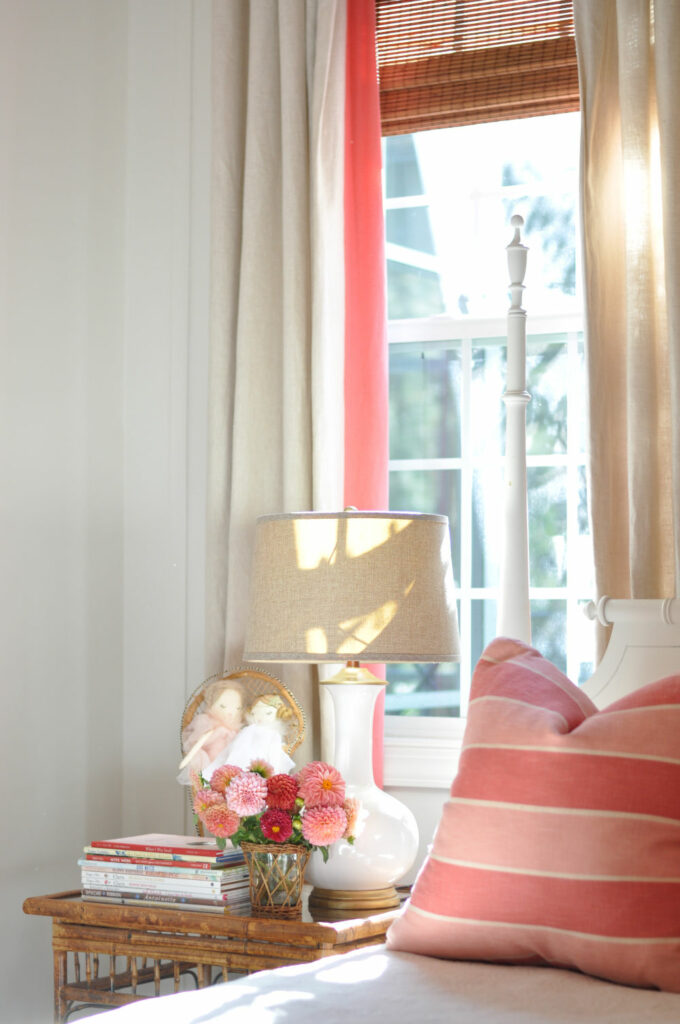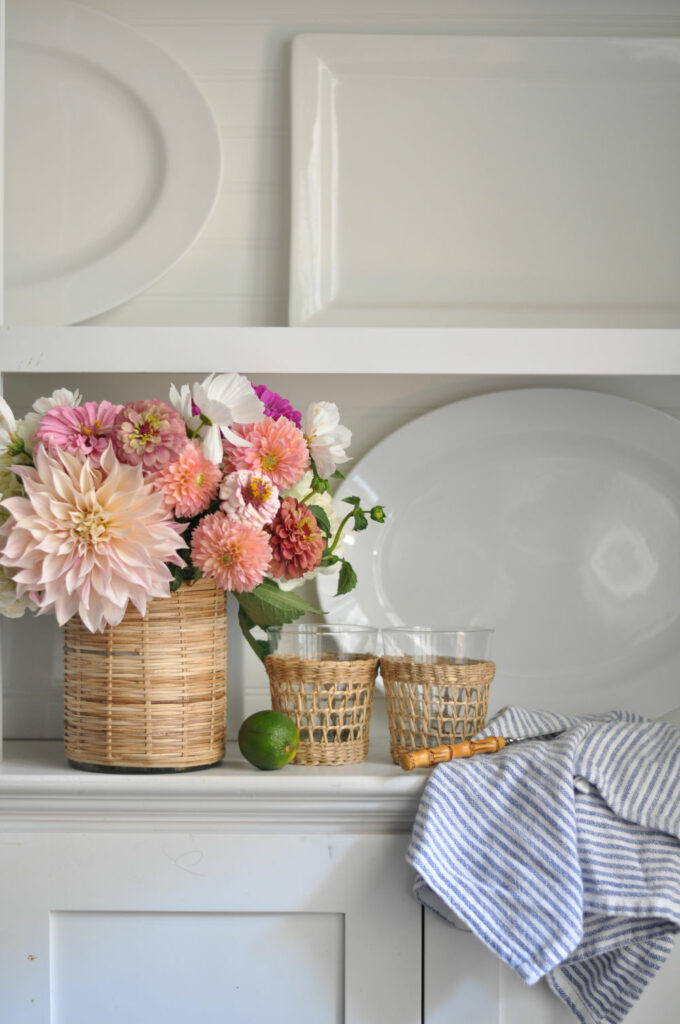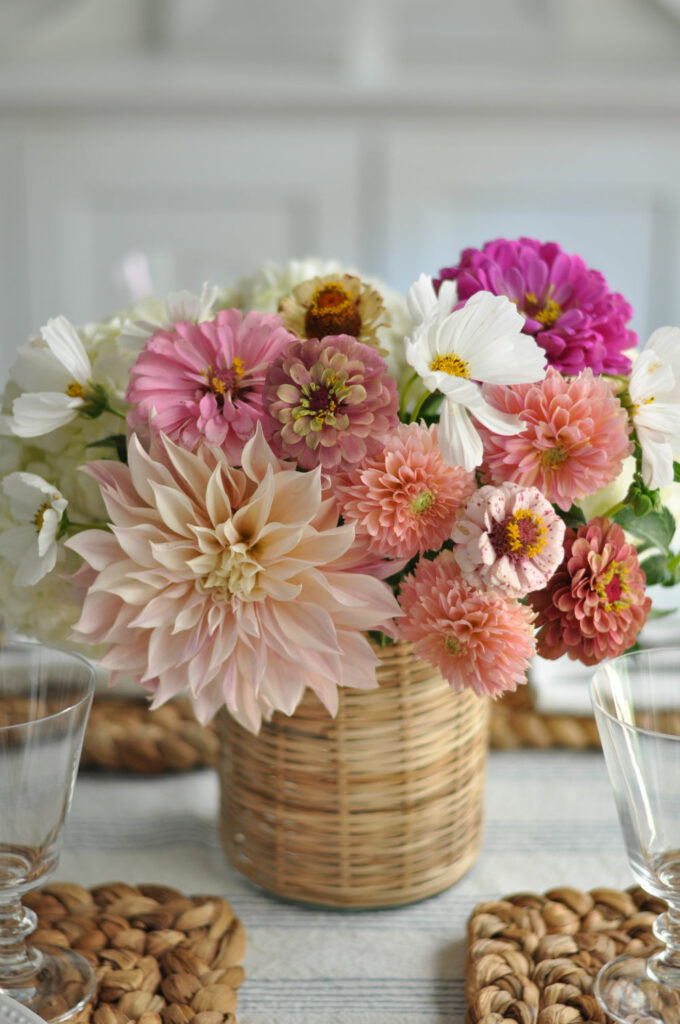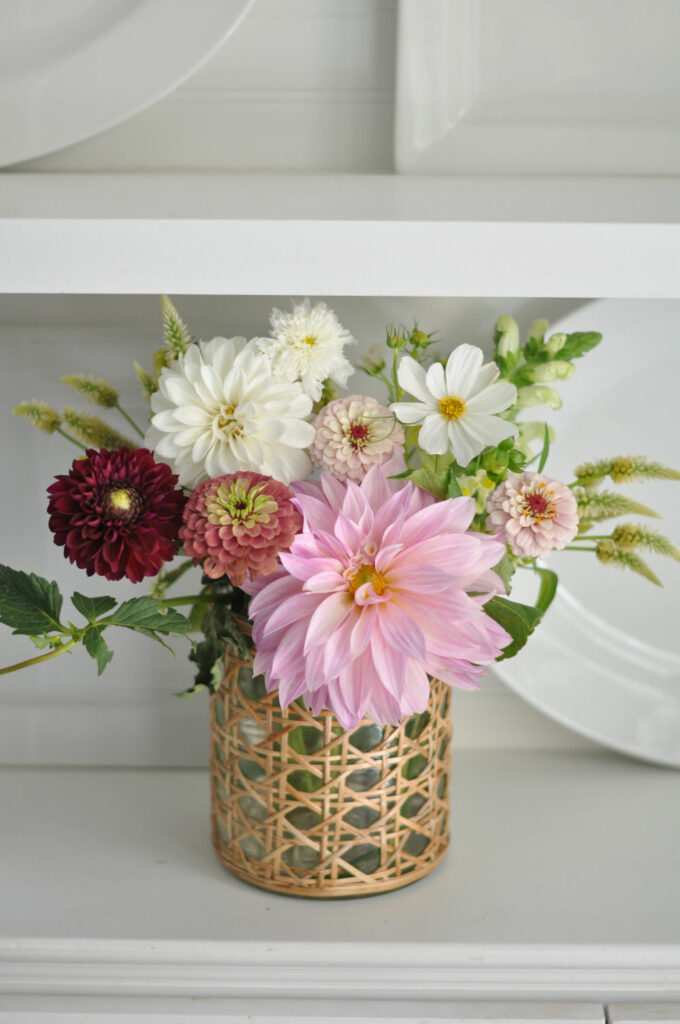 And, of course, I can't possibly blog about summer blooms without mentioning my favorites – heaps of fluffy hydrangeas! Trader Joe's is my favorite source for these beauties – with exception of my neighbor's incredible limelights from which she always so graciously lets me pick a few! They're the ultimate summer flower and are so easy to keep alive and happy for two, sometimes even three weeks so you always have a handful of summer happiness on your table: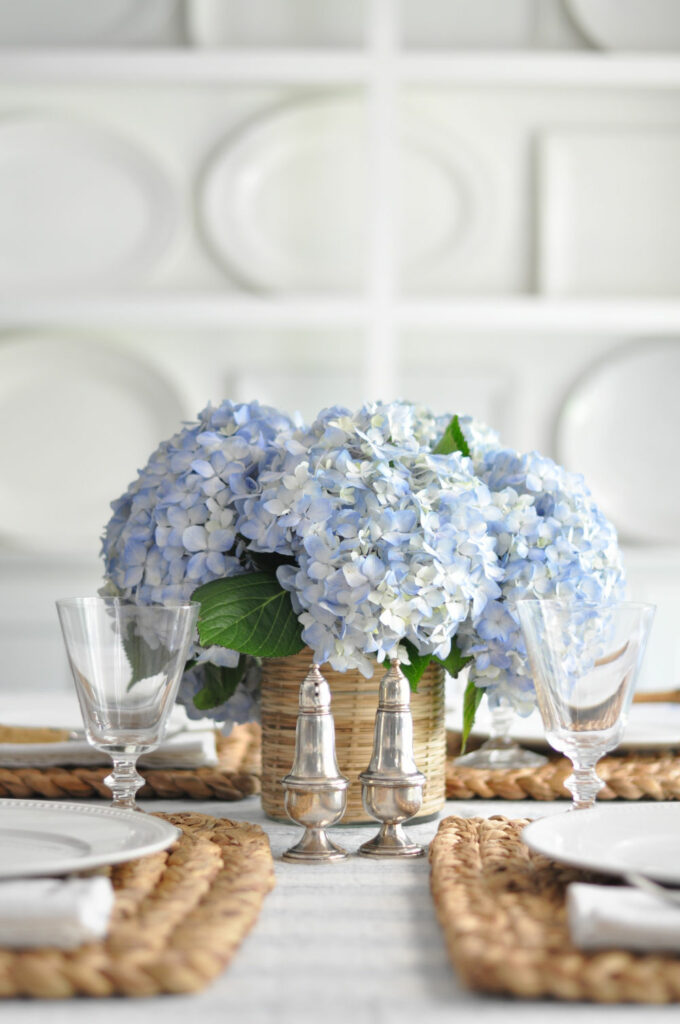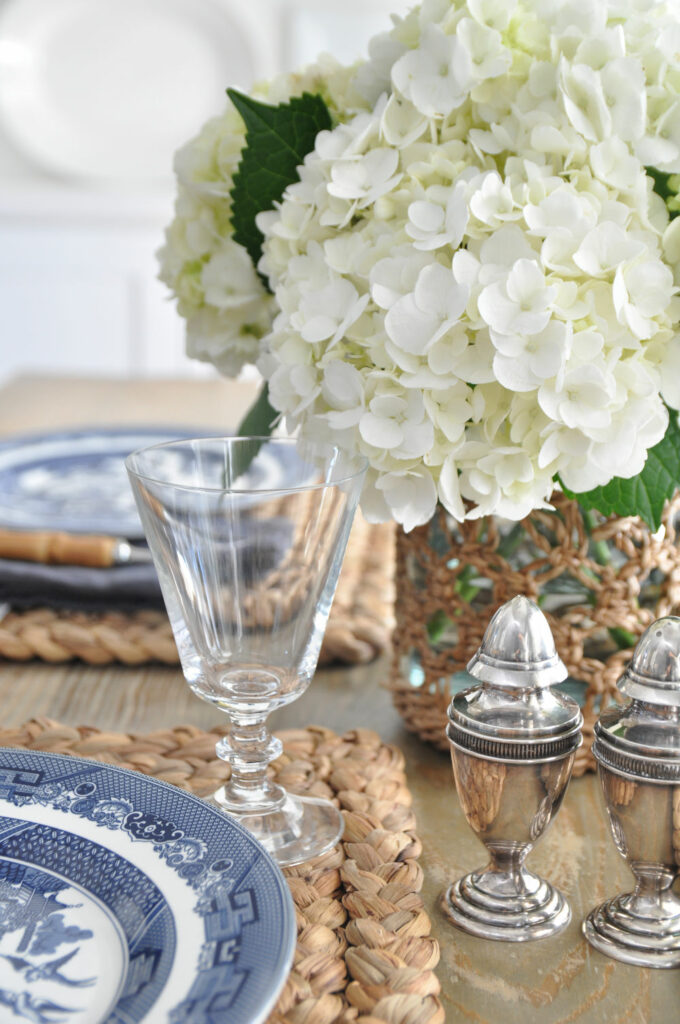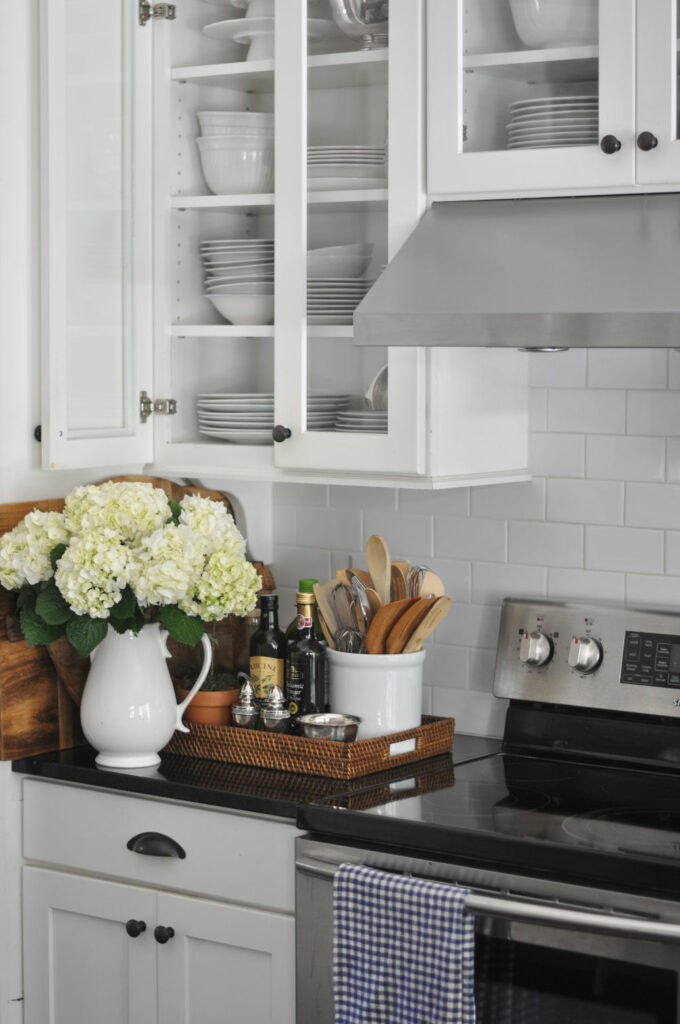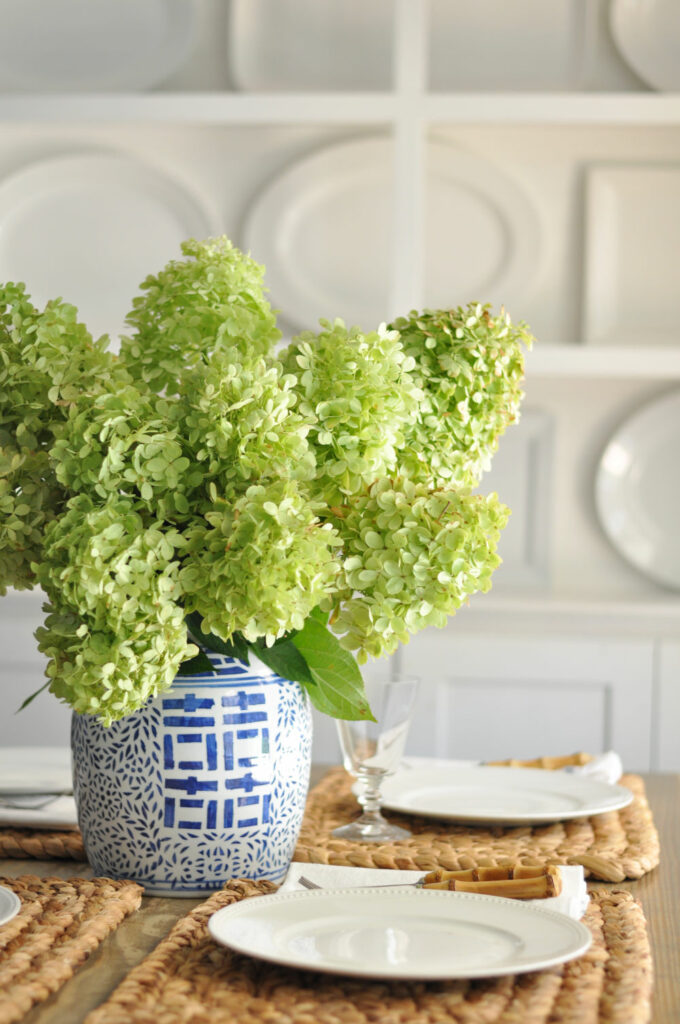 I have amassed quite the collection of vessels for my blooms over the years, but it's always the same ones that I reach for time and again. I love the wicker-wrapped hurricanes from Amanda Lindroth; they add so much texture and contrast with simple summer flowers. Simple footed glass hurricanes let the flowers take center stage and even a blue and white ginger jar makes for a stunning display when filled with fluffy limelights. I don't like to spend a lot of money on mine; with the exception of my Amanda Lindroth vases, all else have all come from thrift and consignment shops or Home Goods over the years. I tracked down some similar vases to what are pictured above: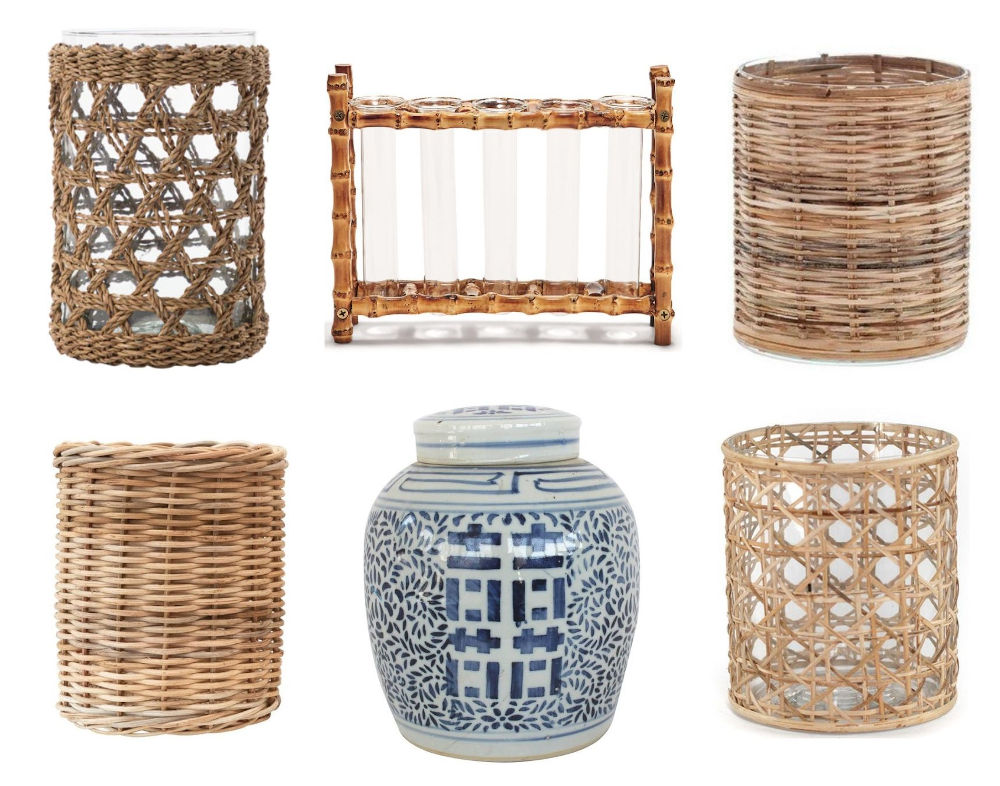 Top, left to right: Wicker vase / Bamboo bud vase / Raffia wrapped vase
Bottom, left to right: Wicker pot / Blue and white ginger jar / Cane wrapped vase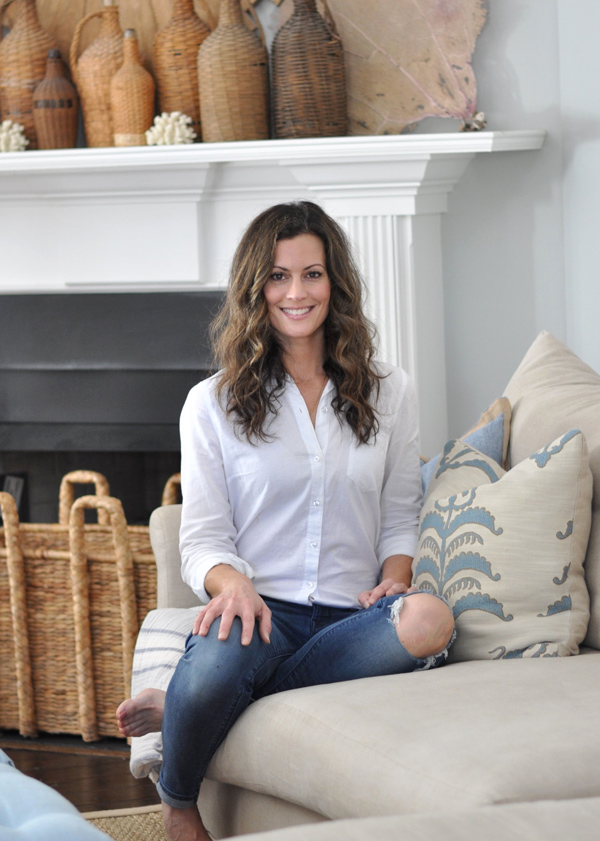 Hello and welcome to Bungalow Blue Interiors!
I'm Kelly, interior designer, stylist, hostess with the mostest and editor of my blog, where I share pics of my work, my own home, décor projects, entertaining hacks, where to find the best decorating deals and all the beautiful things that are currently inspiring me!