BEFORE + AFTER: A NEW (OLD) DRESSER
It never ceases to amaze me how a fresh coat of paint can completely transform a piece of furniture and breathe new life into it. We found an old Thomasville dresser on an antiquing jaunt a few months back when we were actually looking for end tables for our bedroom. I spotted this beauty in the very back of the store all by its lonesome and thought it was sold and waiting for its new owners to pick it up. As luck would have it, it was still available and the owner was so desperate to get rid of it that they knocked the price down to $150! I wanted to do cartwheels through the store, I was so excited!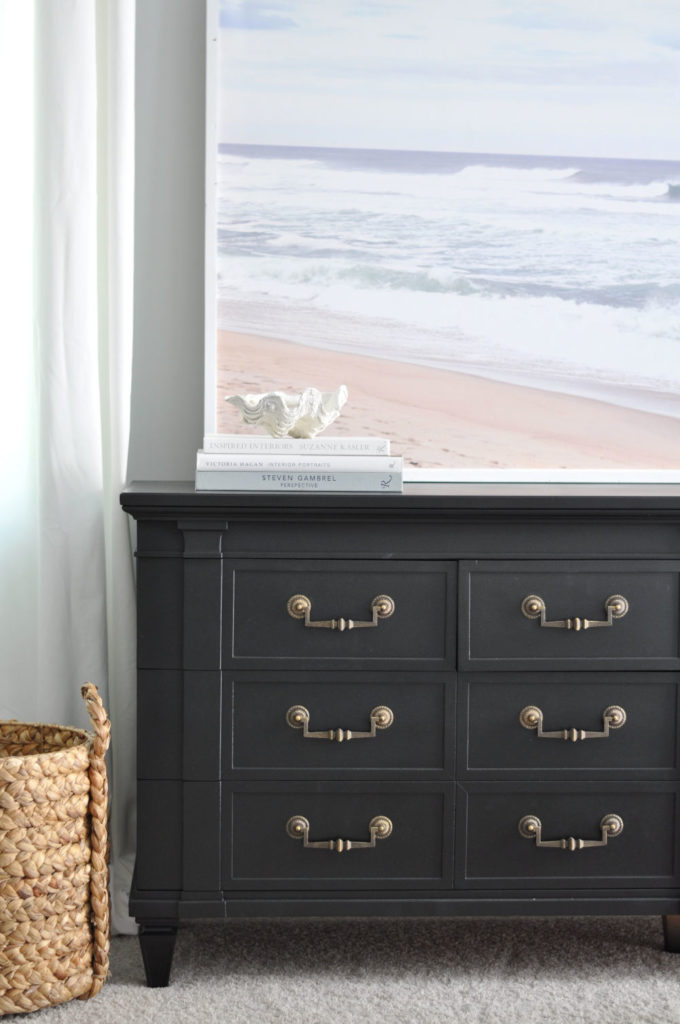 I posted before and after pictures in my stories last week on Instagram and so many people asked about how I did it that I thought a post here on the blog was in order. This is what it looked like when we bought it: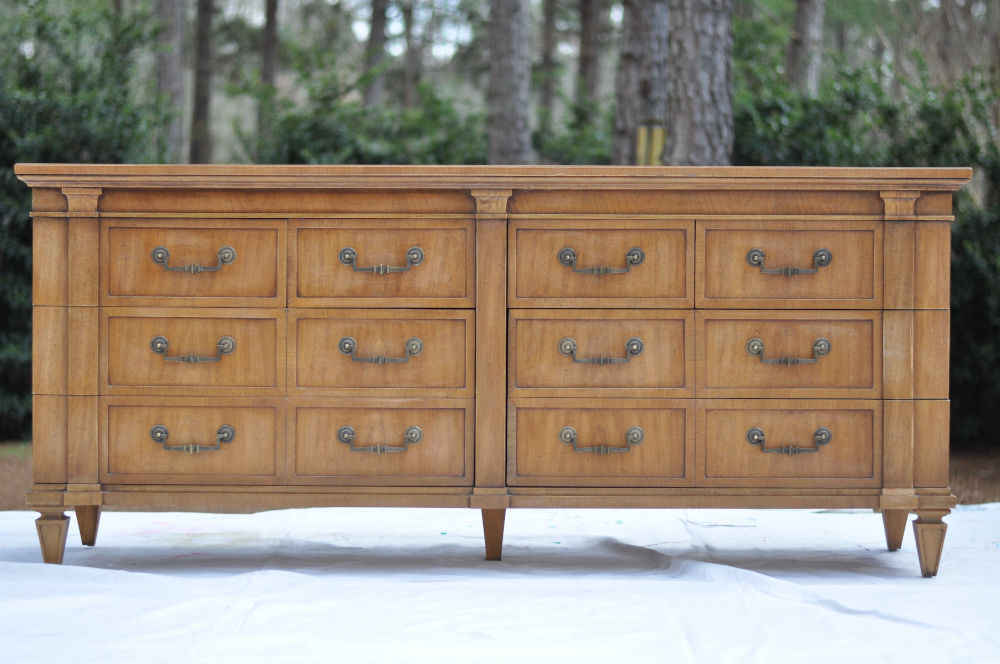 Despite its age, this piece was in impeccable condition. All I had to do to prep it after removing all the hardware was to use a 400-grit sanding block to lightly scuff up the finish so the primer would adhere better. After sanding, I wiped it down with a clean cloth and, using our Wagner sprayer, applied a light coat of primer. I used this primer and had it tinted as dark as they could get it. We also waited a full twenty four hours before spraying a second coat.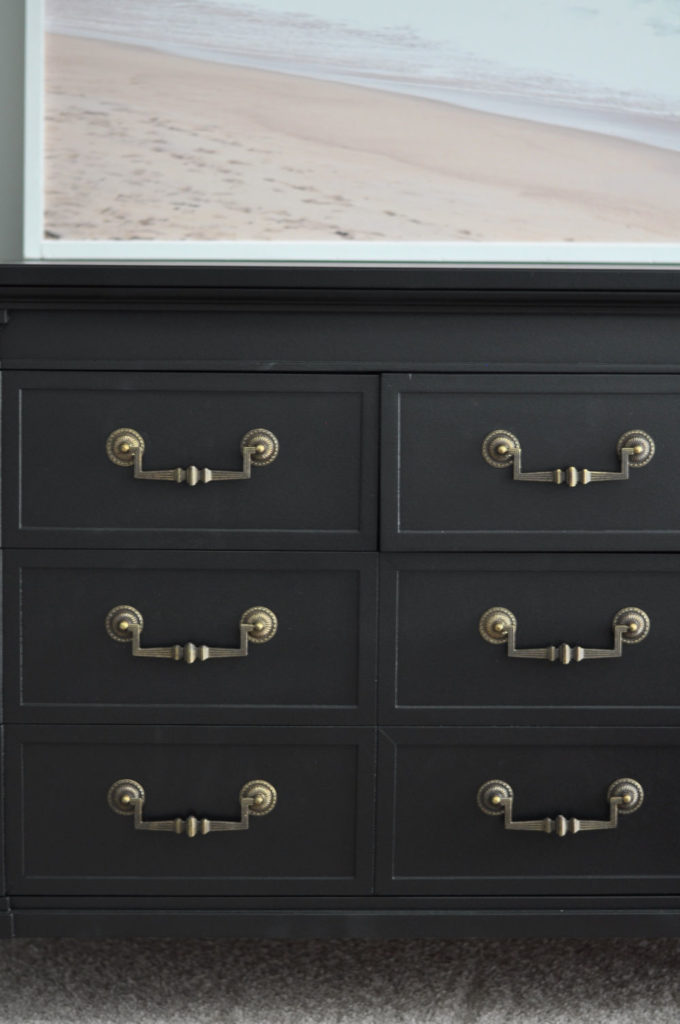 After the second coat of primer, I went back over it to see if there were any spots that I needed to sand down and go over again and then let it cure for two days. Next, we applied three light coats of Sherwin Williams Tricorn Black in a semi-gloss finish, letting at least 24 hours in between coats. For anyone considering painting a piece of furniture black, I can't recommend this color enough! It's the most perfect, bold black and immediately transformed this dresser from old to modern vintage!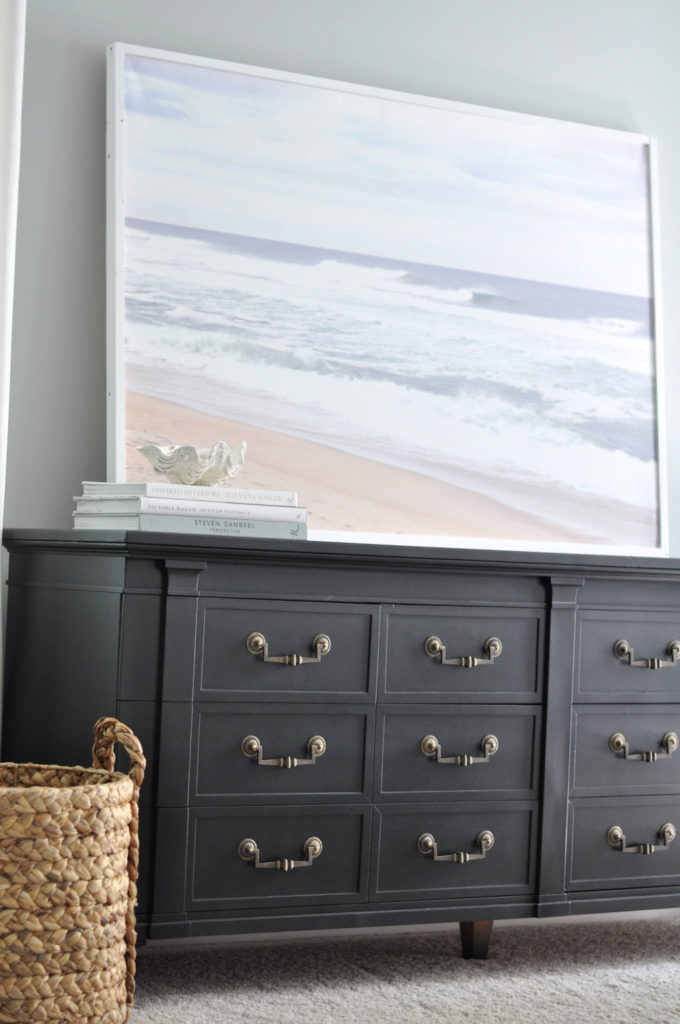 I especially love how the original antique brass hardware really pops now. One thing I really want to touch on is the kind of paint I used. It's pricey, but the quality is amazing. This piece was completely cured within a week after finishing, meaning if we put a lamp or a book on top of it, it wouldn't scratch or pull the paint. I bought all of my paint during a 30% off sale, which they run often, so make sure to ask!
Hope you all have a wonderful weekend!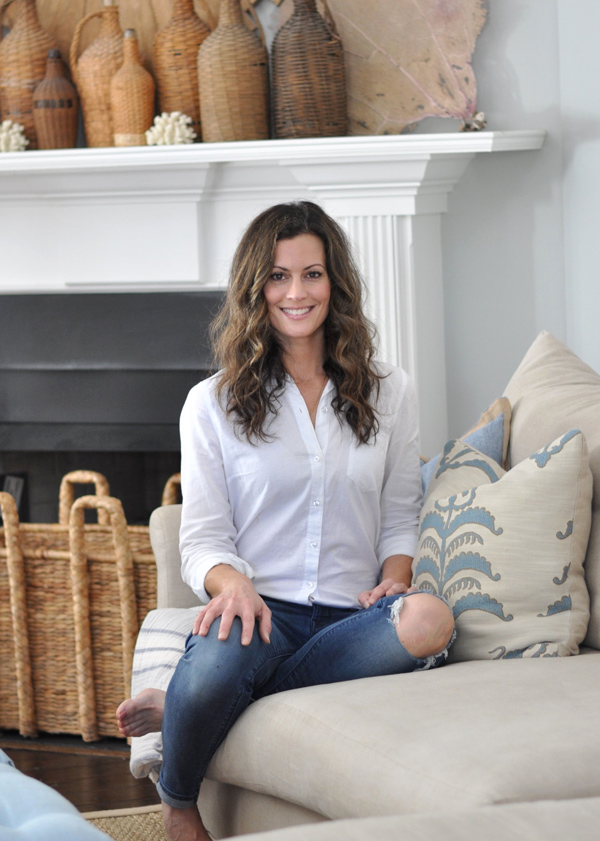 Hello and welcome to Bungalow Blue Interiors!
I'm Kelly, interior designer, stylist, hostess with the mostest and editor of my blog, where I share pics of my work, my own home, décor projects, entertaining hacks, where to find the best decorating deals and all the beautiful things that are currently inspiring me!