beating the winter decorating blah's with houseplants
Hello, blogland; so nice to see you again! I hope you're all off to a great start in 2017! The last few weeks of the year really kicked my butt; Luca ended up hospitalized with RSV – anyone with an infant that has gotten it can tell you it's an absolutely devastating experience; it's been the hardest thing I've ever had to do to watch my baby struggle so hard to breathe and know there was virtually nothing anyone could really do, but I'm so grateful the amazing staff at our hospital took such great care of us! We ended up missing Lydia's third birthday because Luca was admitted that morning, which only added to my already teetering emotional state; I ended up getting really sick, too, and then my little miss's birthday party was canceled due to a snow storm that we didn't end up getting.
We're all back on the healthy train again (thanks to my mom, who flew out from the west coast and saved my behind and also my dad and brother who tag teamed watching Lydia while I was in the hospital) and I'm keeping my fingers crossed that we can keep it that way through the rest of the winter! And speaking of winter…does anyone else have a case of the blah's at home? The house always seems so empty after the tree and the garlands are down so I always end up giving the house a few little tweaks to make it feel fresh and new again without going overboard (or spending a ton). This year, though, I'm not gonna lie – my idea of "freshening up the house" includes tackling the mountains of laundry and organizing the myriad toys that have taken over every corner of my house, but I picked up some new house plants recently and they've done wonders for my home (and my mental state!). They're one of my favorite ways to add some color and freshness to any space!
I love fresh flowers as much as the next girl, but for the money, you just can't beat a pop of green from a big, chunky houseplant, am I right? I posted my favorite plants that are virtually impossible to kill a while ago (you can read it here); it really is one of my favorite, least expensive ways to refresh a space; pop one in a basket and you have instant texture and interest.
(A six foot fiddle leaf fig I found for $50 at Home Depot a few years back, that I managed to keep alive for six whole months!)
(A $5 peace lily in a basket adds just the right amount of color, texture and freshness to my living room)
(An inexpensive palm from Lowe's helps fill in the space between our breakfast nook and living room)
(Lemon cypress topiary smell as amazing as they look!)
(A hearty philodendron for the master bathroom that almost completely prevents you from being able to see your lower half – but is so totally worth it!)
What are some of your favorite ways to beat the winter decorating blah's?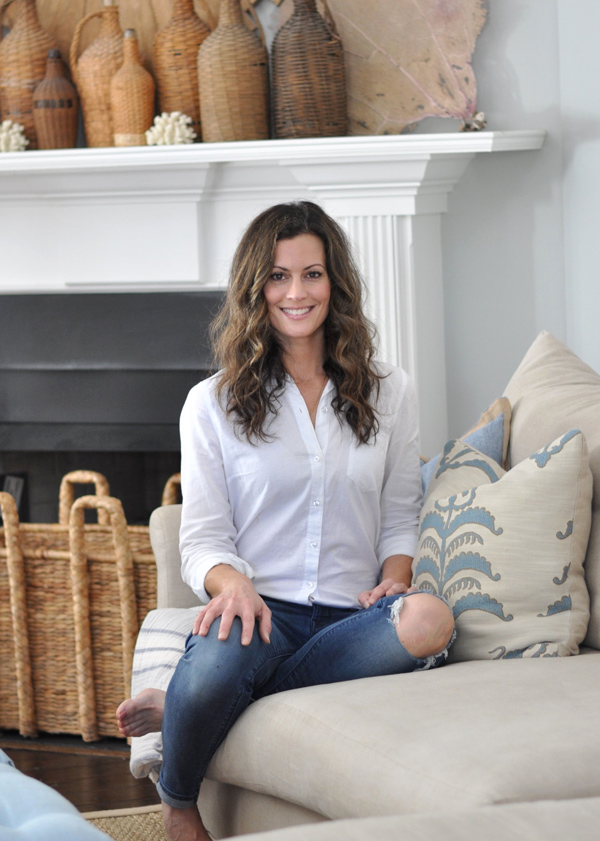 Hello and welcome to Bungalow Blue Interiors!
I'm Kelly, interior designer, stylist, hostess with the mostest and editor of my blog, where I share pics of my work, my own home, décor projects, entertaining hacks, where to find the best decorating deals and all the beautiful things that are currently inspiring me!