A NEW (TO ME) WAY TO POLISH SILVER
Climbing out from under a mountain of laundry while my littles are at school this morning to share a new (to me) find that has completely changed how I clean my silver pieces! I know, I'm showing my age right now in terms of what excites me these days, but it's just too good not to share!
If you guys have followed along over on Instagram, you more than likely have seen glimpses of my silver pieces mixed in with my ironstone and glassware in my kitchen. Hunting for antique silver pieces at thrift, consignment and antique shops is one of my favorite things; over the years, I've amassed quite the collection of Revere bowls, hotel pieces, champagne buckets and platters, always looking for pieces with the least amount of ornate detail – partly because it just fits my style better but also because it's so much easier to polish!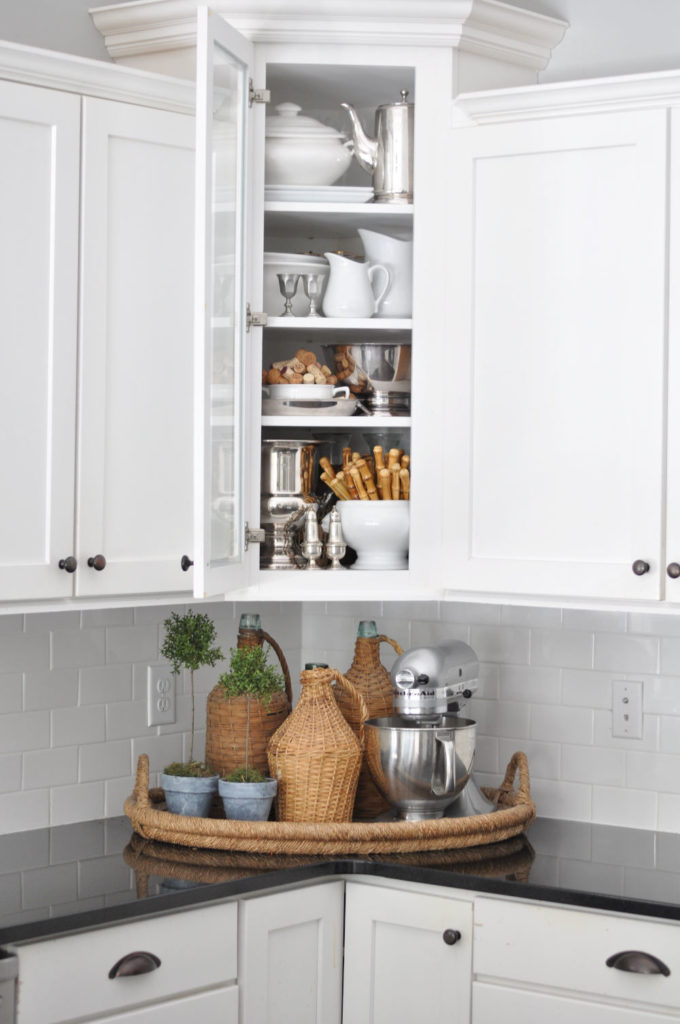 Topiary / Similar wicker demijohns / Similar lions head soup tureen / Similar silver salt and pepper shakers / Similar bamboo flatware
After whining to my aunt recently about how much I dread polishing my silver every time the need rolls around, she told me about Nevr-Dull, a wadding polish that was recommended to her by a local antiques dealer. so I popped into my Ace Hardware to grab a can for myself. I was expecting another cream, but it was actually pieces of wadded up cotton soaked in metal cleaner . I gave it a shot on a small Revere bowl as soon as I got home; you just tear off a bit of the cotton and rub it all over the piece. The directions said to then buff it off with a clean cloth, but it had such a strong smell that I washed it with some soap and warm water first. (I would definitely recommend using it in a well-ventilated area or outside, the smell is that strong). I couldn't believe how it GLEAMED!!!! I'm used to using some serious elbow grease to polish my silver but this was almost too easy and the results were just incredible.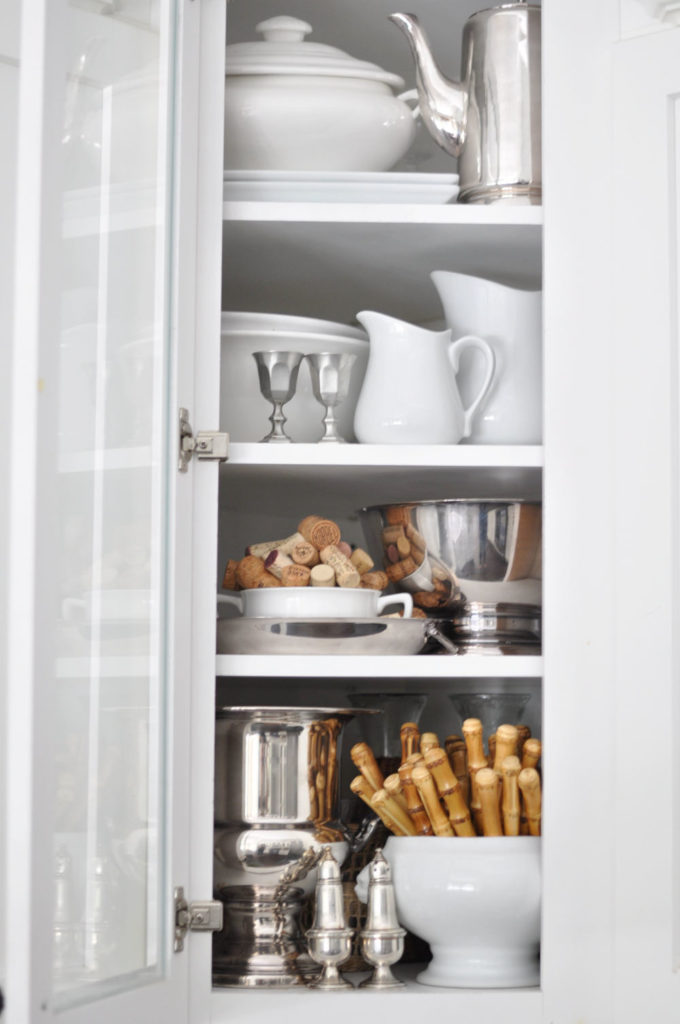 I'm off to return to the laundry pile glaring at me from the corner of the living room, but wanted to wish you happy silver polishing and I hope that you love it as much as I do!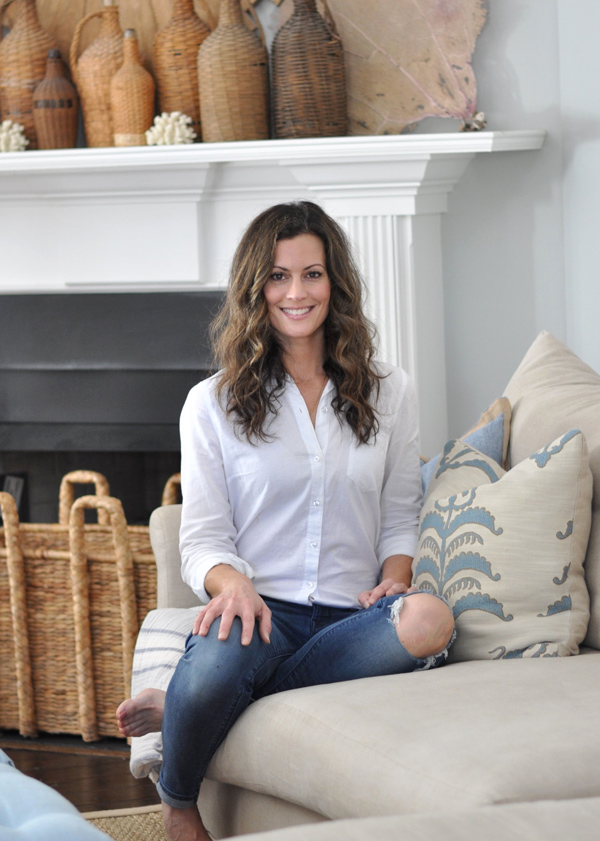 Hello and welcome to Bungalow Blue Interiors!
I'm Kelly, interior designer, stylist, hostess with the mostest and editor of my blog, where I share pics of my work, my own home, décor projects, entertaining hacks, where to find the best decorating deals and all the beautiful things that are currently inspiring me!