4 showstopping summer plants I can't live without
To say that I am not the most patient person when it comes to planting in my yard is a bit of an understatement. Don't get me wrong, I absolutely LOVE planting, weeding and keeping it looking beautiful, but I tend to rely on plants and flowers during the warmer months that become showstoppers in virtually no time. Fortunately, here in the South, there are quite a few that provide instant gratification for me and require very little care. Here are a few of my favorites:
Boston fern – I have always had two of these babies flanking my front door and with a little water every few days and some afternoon sun, they make a fabulous first impression. They are so inexpensive, but make such a dramatic impact! I picked these two up at Home Depot three summers ago…they've weathered the winters well in my garage!
Sweet potato vine – These annuals come in bright lime green or gorgeous purple and grow like a weed! They fill in empty spots in perennial beds, spill over from planters and pots and seem to double in size overnight! The colors are just gorgeous and are a beautiful compliment to evergreens:
Purple queen – these succulents have taken up residence in my whiskey barrels and have basically taken over! I love the deep, purple/gray color and, because they are succulents, they require very little watering. The best part is that they tend to come back the next year if we have a mild winter:
Knock out roses – If there's anything better than a splash of hot pink in your perennial beds or borders, I don't know what it is. When each rose starts to lose its leaves and die, snip the head off right at the base – three more flowers grow back in its place!
What are some of your favorites?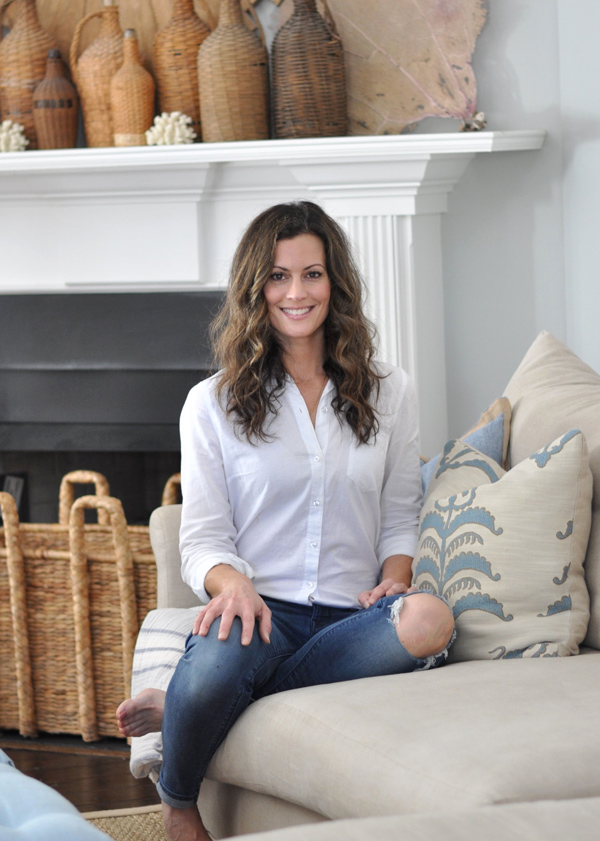 Hello and welcome to Bungalow Blue Interiors!
I'm Kelly, interior designer, stylist, hostess with the mostest and editor of my blog, where I share pics of my work, my own home, décor projects, entertaining hacks, where to find the best decorating deals and all the beautiful things that are currently inspiring me!