I hope you all had a wonderful Christmas and are off to a great start in 2018!  The holidays seemed to fly by so fast, despite finishing my Christmas shopping early in the hopes of enjoying a small bit of the season before the big day, but it was worth all the hustle and bustle to see Lydia and Luca's little faces on Christmas morning!  As for the New Year, I can't believe we are already well into January! I've never been one to make resolutions because I don't think I've ever stuck to them for longer than the first week of the year, but there's nothing like the start of a fresh set of twelve new months to make you set some small, attainable goals that I can stick to throughout the year – the kind that, when I look back on them at year's end, I can actually say I was able to achieve them
Ever since becoming a mom my main goal has been to be as present as possible and that's my first and foremost priority this year, too.  I really, really need to organize every square inch of this house, too.  Here are a few goals I'll be working on this year; what are some of yours?
Get organized, once and for all.  My motto these days is to shove everything and anything in any cabinet, basket or room and close the door – out of sight, out of mind…until I need it and then can't find it.  My former OCD/anal retentive self would be shocked and appalled.  I'm slowly, but surely, making my way through every room and closet and tossing and donating as much as possible.  It feels so good to pare down!
Blog more.  There isn't much I do these days that's all for me, so blogging is my escape at the end of the day or during nap time to do something for myself and make me feel a part of something "grown up".  I've got a ton of projects, diy's and even a few giveaways to share this year and I couldn't be more excited!
Worry less.  This is something I've been working on my whole life, but seems to have gotten worse since becoming a mother.
Keep working on my photography skills.  I got a new lens for my DSLR recently and have been trying to capture more candid moments with my kids but I've also wanted to hone my skills a little more with interiors and projects.  My biggest challenge now is editing.  I've read so much about lightroom and how amazing and user friendly it is.  Has anyone else tried it?
Happy Monday!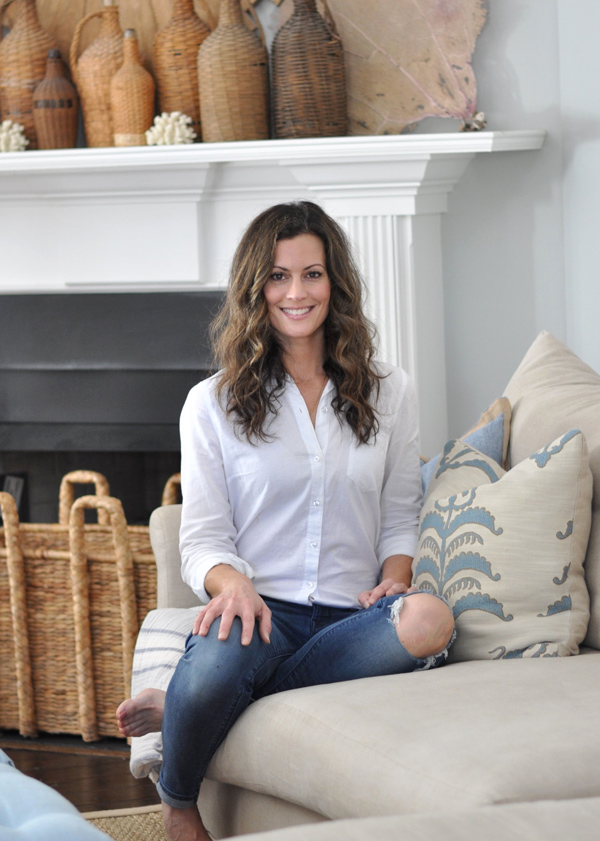 Hello and welcome to Bungalow Blue Interiors!
I'm Kelly, interior designer, stylist, hostess with the mostest and editor of my blog, where I share pics of my work, my own home, décor projects, entertaining hacks, where to find the best decorating deals and all the beautiful things that are currently inspiring me!