I hadn't planned on taking an entire month away from the blog but as excuses go, I have a pretty good one…..I've spent the last nine weeks puking my guts up and when I haven't been throwing up, I've been dry heaving (and wishing I could just throw up) because I'm 15 weeks pregnant!!! Some days, it's taken everything I have just to keep half a pace with my little miss, so blogging, unfortunately, got moved to a back burner for a little bit. I was sick the exact same way when I was pregnant with Lydia but I wasn't chasing a super active toddler then, so this is a whole different ball game for me, but I'm so incredibly blessed and grateful to FINALLY have made it past the first trimester that you won't hear me complain. Truth is, we've been actively trying since Lydia was seven months old. I had another miscarriage last summer, three days before the hubby deployed and had all but given up hope on ever being able to carry another baby full term, but, despite a few hiccups early on, this one is looking good!
Now that I'm feeling more like my normal self, I'm back to blogging and I have some fun posts coming this way! Thank you for continuing to check in and for all your sweet emails! I'm so excited to be back and to share more of this phase of life right now! Happy Monday!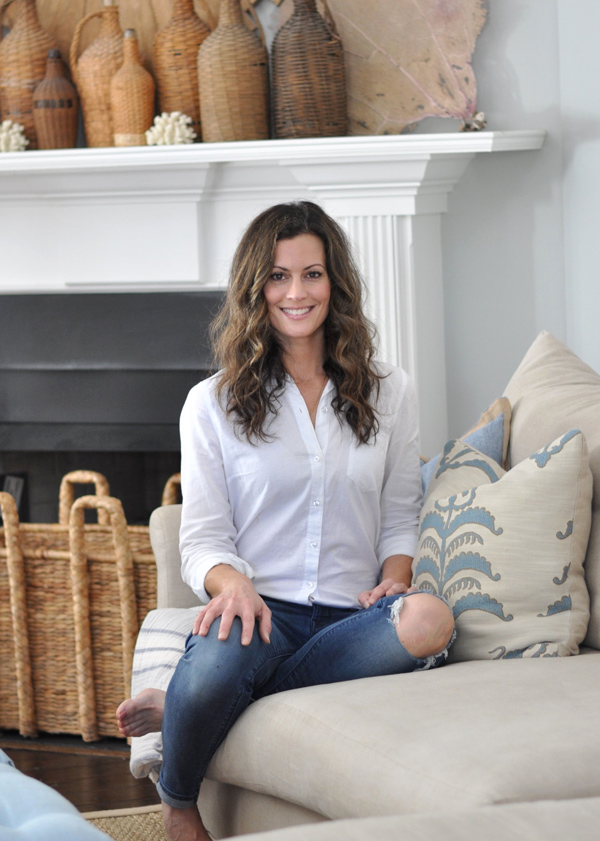 Hello and welcome to Bungalow Blue Interiors!
I'm Kelly, interior designer, stylist, hostess with the mostest and editor of my blog, where I share pics of my work, my own home, décor projects, entertaining hacks, where to find the best decorating deals and all the beautiful things that are currently inspiring me!