where to buy oversize clam shells
A new friend stopped over the house the other day to borrow some fan decks and no sooner had she set foot in the door did she want to know where the oversize clam shell sitting on my kitchen table came from. It's the same question I get asked over and over again, whenever someone comes to my house for the first time or when I post a pic on Instagram or here on the blog. Well, ladies and gents, mine is the large Atlantis clam shell from ZGallerie; I bought it almost a decade ago and it's still one of my favorite decorative objects! It's been on my kitchen counters, my bookshelves, a coffee table and the console table in my entryway, and has held everything from Christmas ornaments and pinecones to mini glass fishing floats and clementines. It's one of the most versatile decorative accessories I own and I absolutely love it! And even though it's fall and we should all be knee-deep in mums, heirloom pumpkins and bittersweet, I personally love to infuse a little of the beach in my house all year long, I thought a roundup of giant clam shells was in order. Mini white pumpkins (or spray painted gold ones) would look amazing for fall and then switch it over for Christmas with some fresh evergreens and simple glass ornaments – or just leave it on its own…you just can't go wrong!
Here is mine, currently sitting on its own on my kitchen table:
1. Giant clam bowl by Wisteria. 2. Extra large Atlantis Clam Shell from ZGallerie.
3. Atlantis Clam Shell by ZGallerie (this is the one I have and I LOVE it!)
4. Giant Clam Shell by Ballard Designs 5. Clam Shell Bowl by Wayfair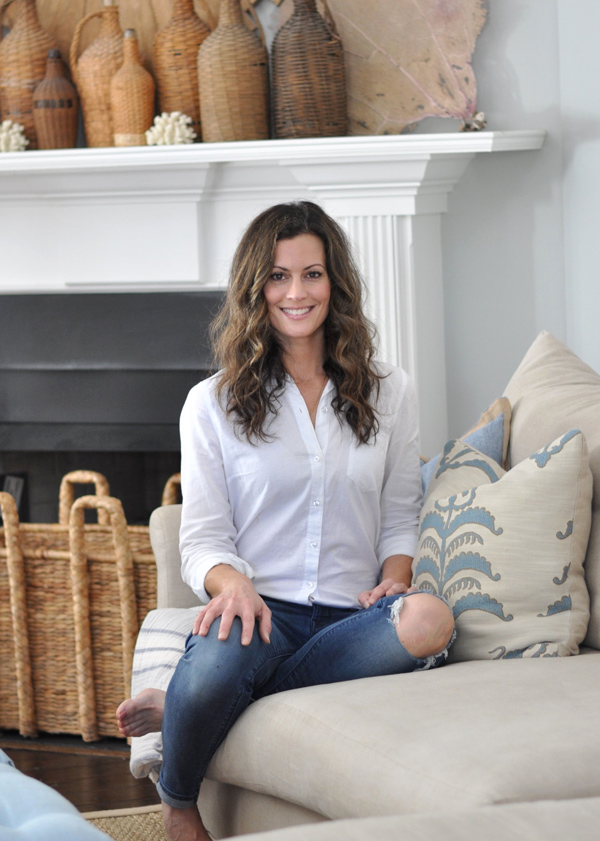 Hello and welcome to Bungalow Blue Interiors!
I'm Kelly, interior designer, stylist, hostess with the mostest and editor of my blog, where I share pics of my work, my own home, décor projects, entertaining hacks, where to find the best decorating deals and all the beautiful things that are currently inspiring me!